The way you dress is how you greet the sun and other stars.― Kamand Kojouri
What's "On Display" this week for Amy's Lens-Artists Photo Challenge #76?  I'm focusing on those svelte, enigmatic, and sophisticated beauties in shop windows.
Mannequins For Sale
I captured this shot on a walk through Manhattan this week.  In this store, you can buy the latest style of mannequins.  They're striking, don't you think?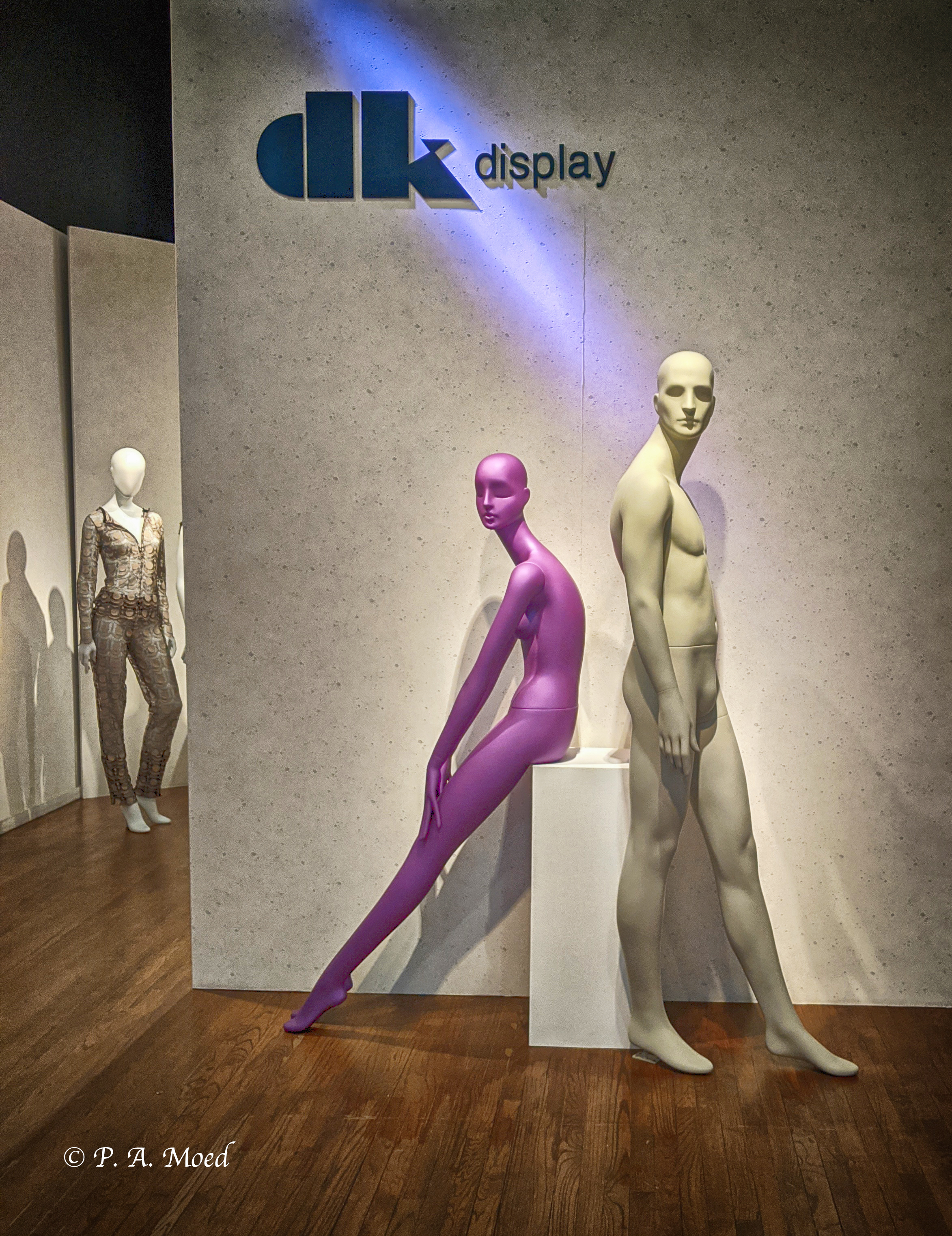 Cutting Edge
This mannequin is wearing fabulous cutting-edge clothing made from recycled plastic–one of the latest trends in fashion.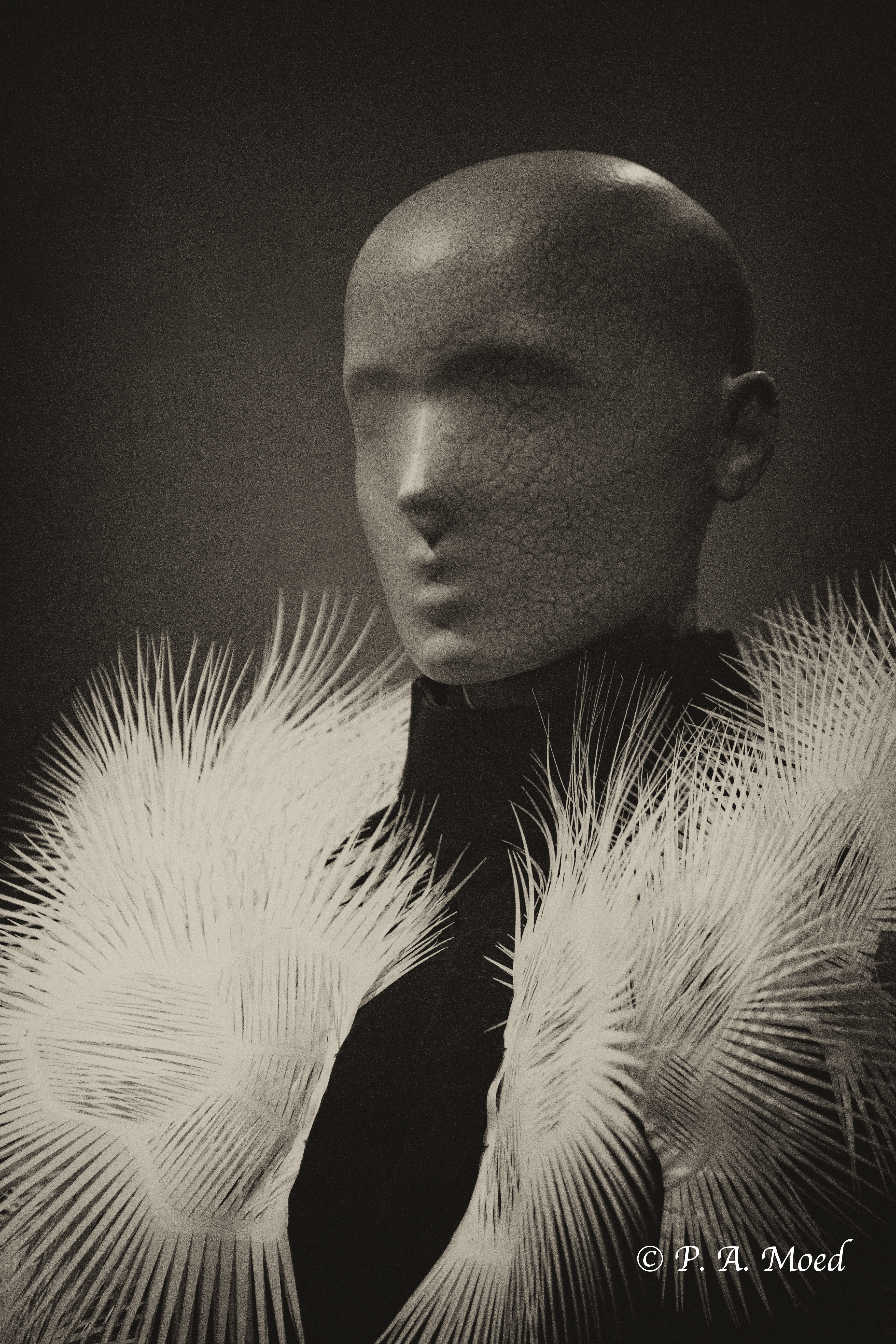 Barbie Forever
I am always amazed at Barbie's longevity.  She has been popular with young girls since she was first introduced by Mattel in 1959.   I saw her again this week in a window display in New York.  She may change her style, but she's forever young.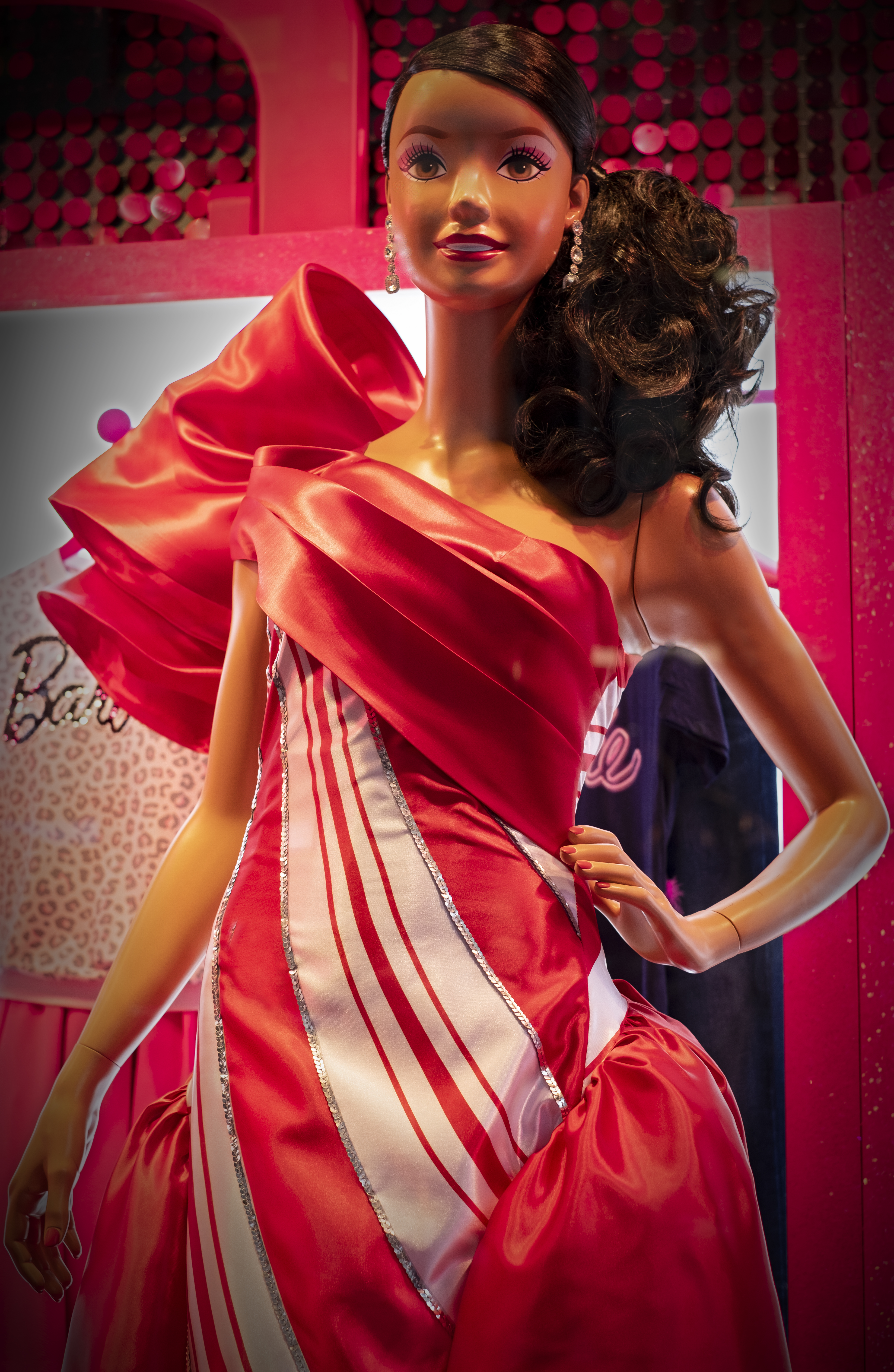 Cold As Ice
I spotted this very sophisticated model in a store window one cold night in Chicago. She startled me with her elegant beauty and realistic looks.  The winter theme matched perfectly with the frigid Chicago temperatures.
Coolly Elegant
In the same shop window in Chicago, this coolly elegant model looks fabulous in winter white.  Don't you agree?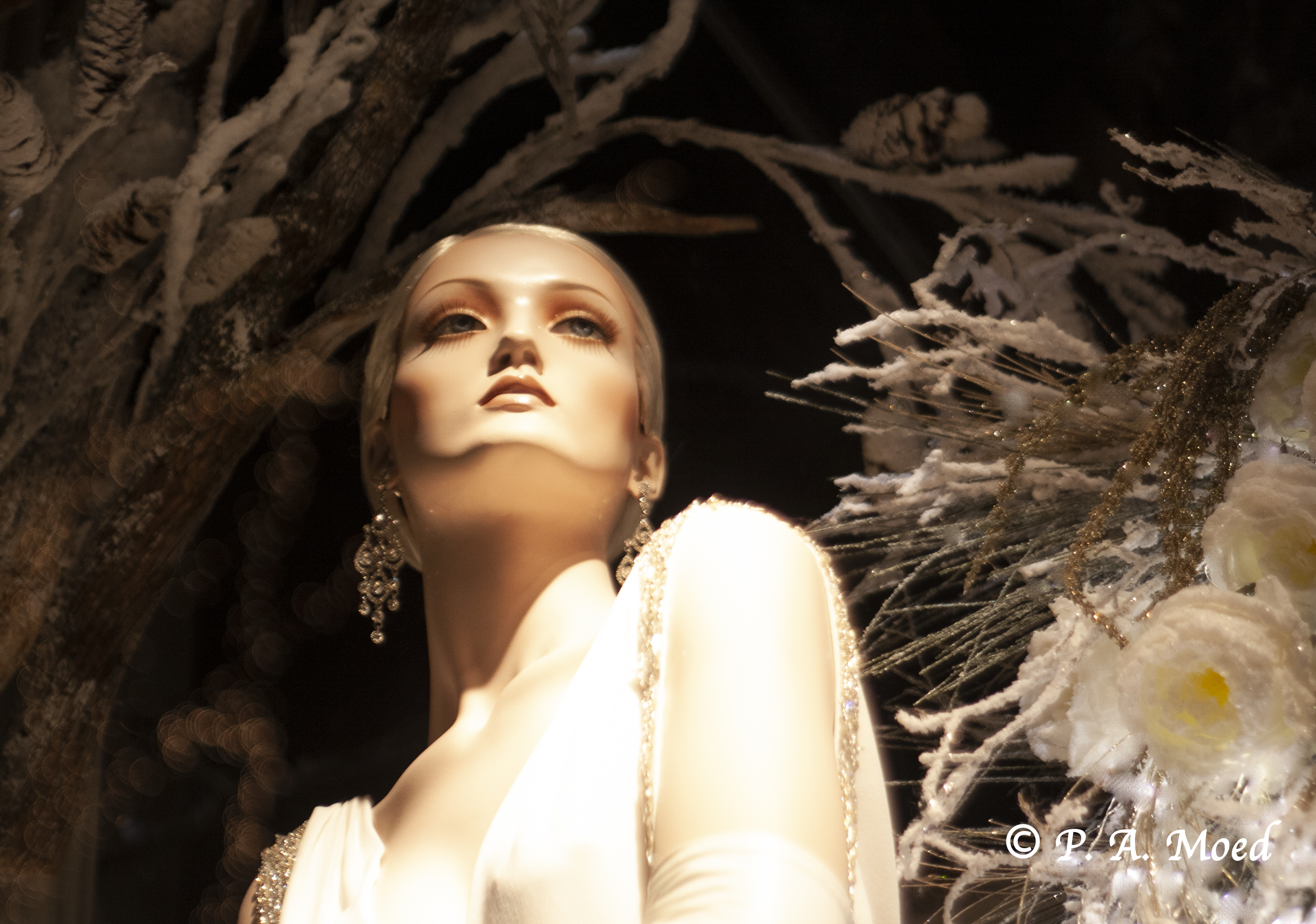 We hope you join us this week for Amy's fun "On Display" challenge.  If you do, add her link to your post. (Links from the Reader are not working correctly.) Use the Lens-Artists tag to help us find you.  For instructions on how to join us, click here.
As always, Amy, Tina, Ann-Christine, and I thank you for your continued support of our photo challenge over the past year and a half, which helps to sustain our creative community here at Word Press.
Next week, we are celebrating the holidays, so we will not be publishing our challenge on Saturday, December 21.  For those of you who are celebrating, we wish you a fabulous time with friends and family.  We'll be back for challenge #77 on Saturday, December 28th right here on my site.  See you then!