Time and reflection change the sight little by little 'till we come to understand. ~Paul Cezanne
This week, we extend a warm welcome to Miriam of The Showers of Blessings. our second guest host.  She has chosen reflection for her theme–which can be interpreted in a variety of ways.
As I searched through my archives, I found this late afternoon shot of the Arno River in Florence.  The light that day was remarkable, as well as the color of the clouds and sky, which were reflected in the water.  I didn't add any filters to this shot when I was editing it–so you can see the natural beauty of this magical place, which is so dear to me.
Life is a mirror and will reflect back to the thinker what he thinks into it.~ Ernest Holmes
More recently, Tina (our very talented Tina of Lens-Artists) invited us to explore the natural beauty of Kiawah Island–a place she loves.   When I squatted down and took this shot at the beach, I caught the seagulls mirrored in shallow pools of water along the shoreline.  I can see why Tina loves this place.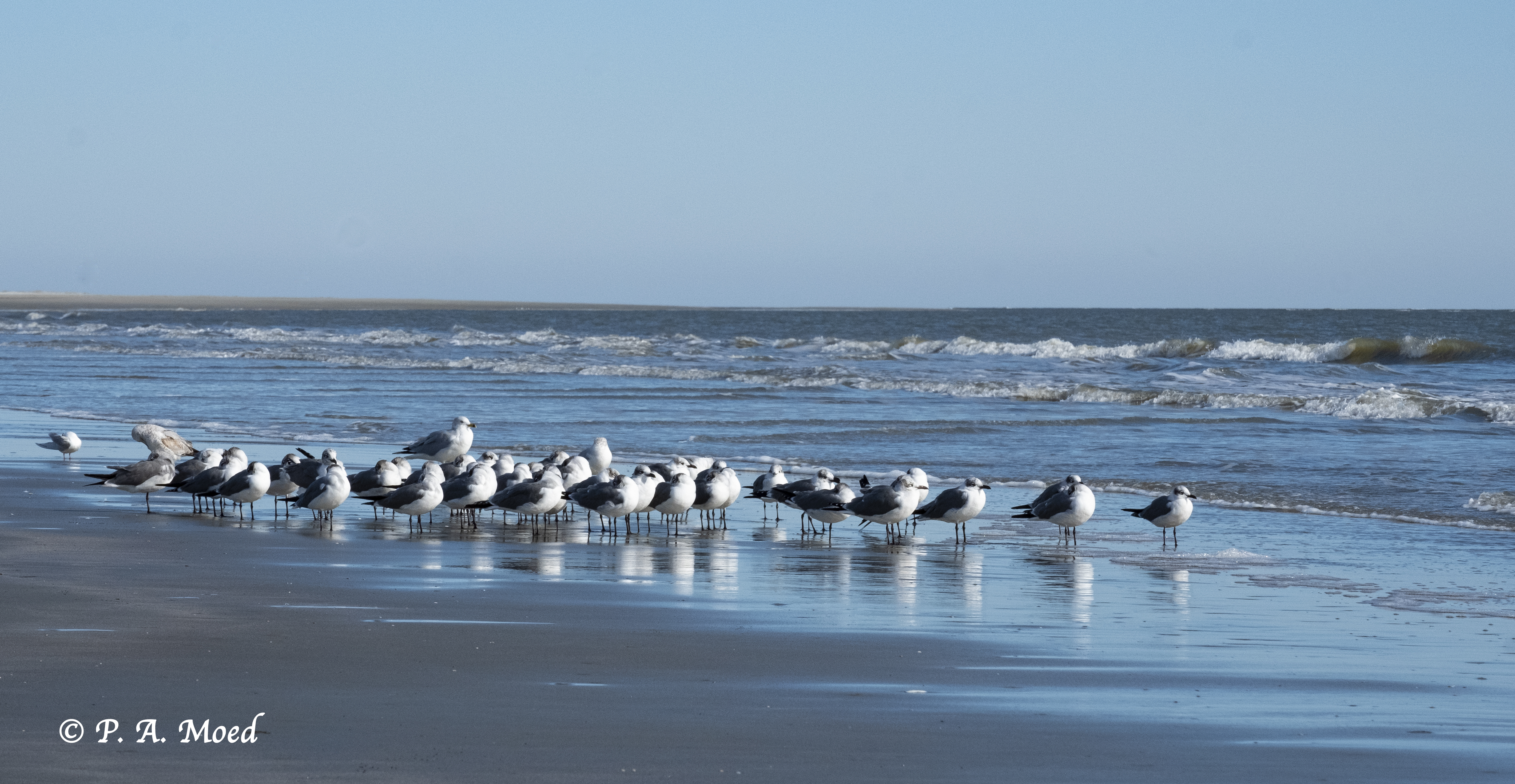 If you look closely at this shot taken in the cupola at the top of the Sheldonian Theater in Oxford, you will see multiple reflections.  You will also see a selfie–of me and my camera.  I processed this shot in black and white to highlight the details.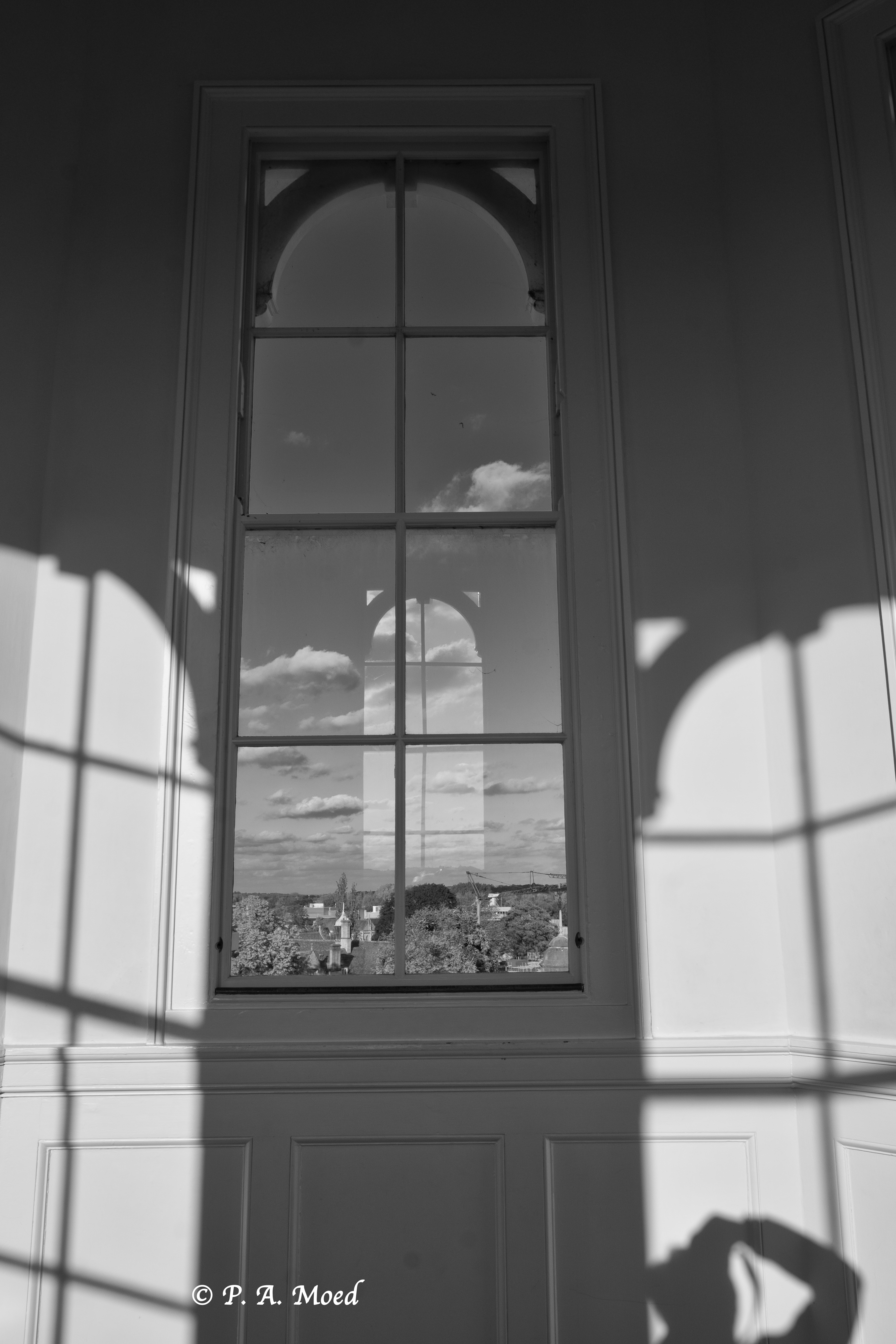 I had to include this shot, taken several years ago at RPM, one of our favorite restaurants in Chicago.  I loved the reflection of the window and plants amidst the bubbles of Prosecco.
This final shot was taken outside Scotland's Parliament Building in Edinburgh when the autumn leaves were blazing red and gold.  I was fascinated by the unusual shape of the reflecting pool and the trees reflected in the water.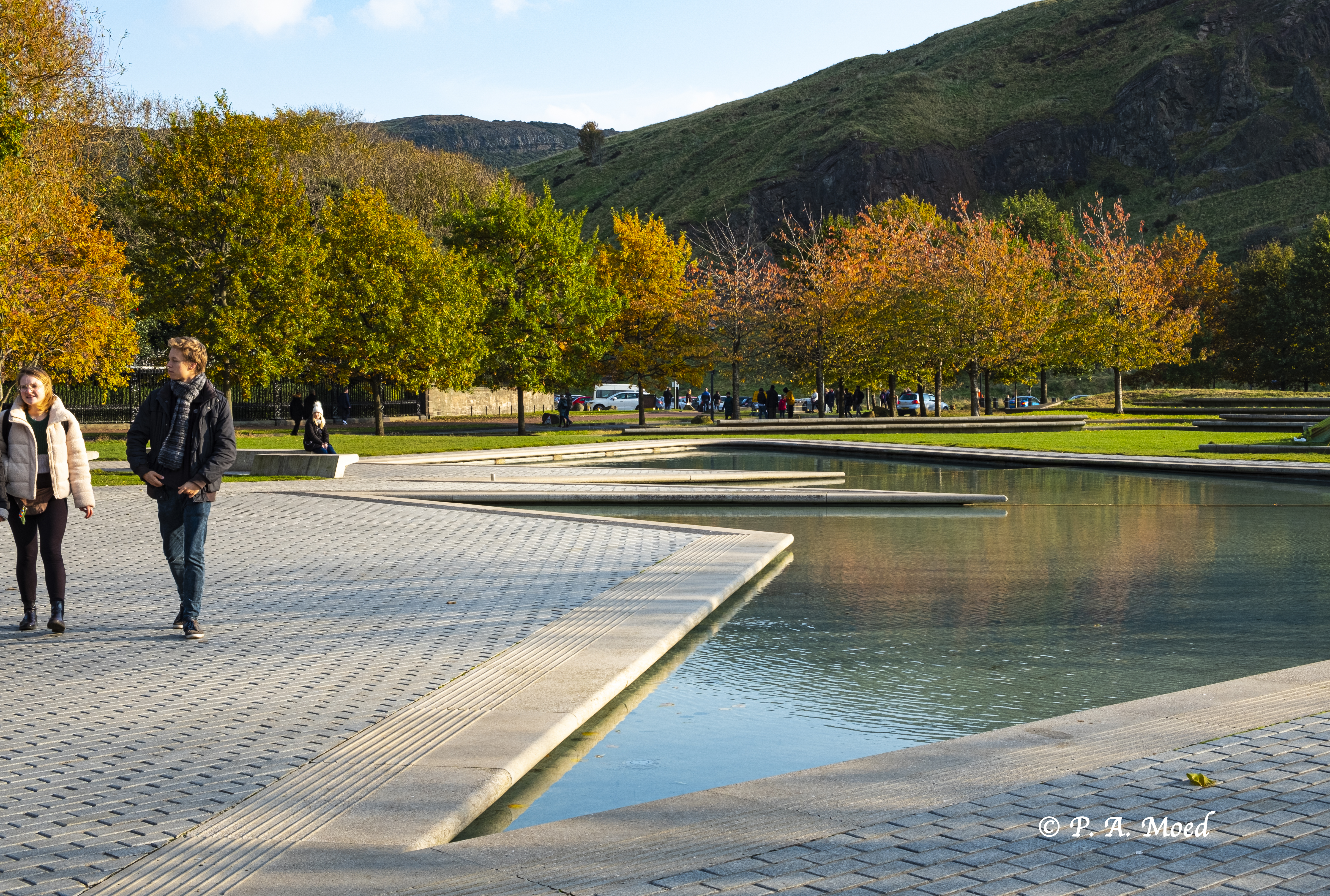 As the troubling news of the COVID-19 virus swirls around us, I am mindful of the value of another type of reflection–the interior kind.  Instead of simply reacting (or over-reacting), I am trying to take time for introspection, which is always valuable, but in times of stress, even more so.
Without reflection, we go blindly on our way, creating more unintended consequences, and failing to achieve anything useful. -Margaret J. Wheatley
In closing, I would also like to thank our community of creative people here at Lens-Artists who graciously share their photographs, thoughts, and unique perspectives.  Your responses to my Change Your Perspective challenge last week were marvelously inventive and fun.
For the rest of March, we will follow the usual schedule.   Next Saturday our host will be Ann-Christine at Leya.
My closing words for this week: stay well and keep creating!