The morning was full of sunlight and hope.― Kate Chopin, The Awakening
In her beautiful and thoughtful post this week, Ann-Christine asks us to take a look at our morning – or any morning for LAPC #93.
It's no secret.  I am not a morning person…even after several cups of tea.  I slowly emerge from a cocoon of sleep with great reluctance and with some grumpiness.  (My poor husband.)  But sometimes I surprise myself.  When we are in Savannah, Georgia and Portsmouth, New Hampshire, I actually enjoy our morning rituals.
Savannah, Georgia
We start our morning walk by passing through the beautiful squares in Savannah.  The city was originally designed with 24 squares of green space surrounded by residential neighborhoods.  Some of these squares are filled with historical monuments and pieces of art–like this astronomical sphere in Troup Square.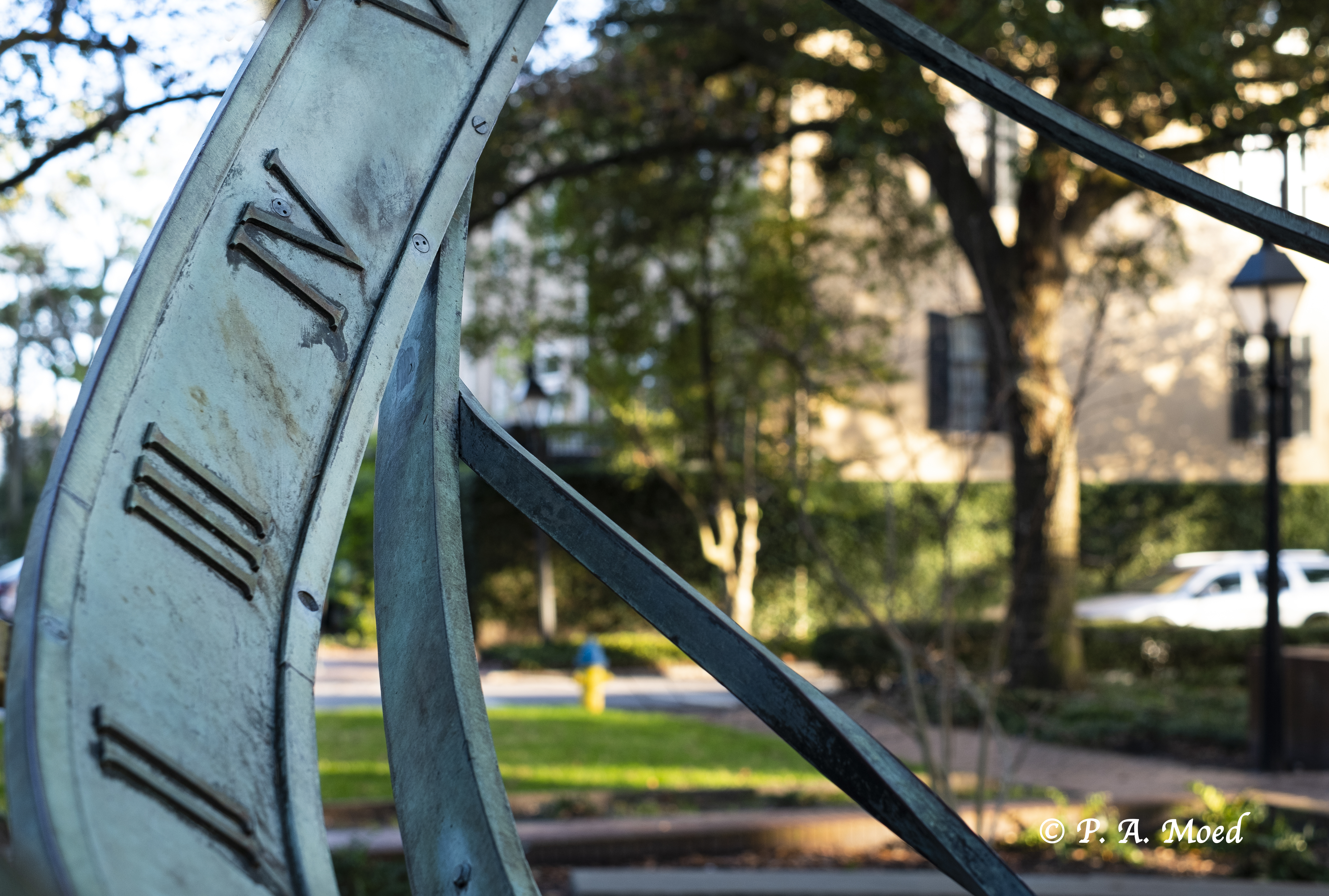 At the heart of Savannah is Forsyth Park, our next destination.  In addition to tennis courts, an amphitheater, and large sections of green space, this 20-acre piece of land is dotted with memorials and this elaborate fountain with nymphs and fauns, similar to the ones you see in European cities.  In fact, the city was modeled after Paris.
We walk around the park several times, passing tourists already on the move, locals who are out for a morning stroll, runners of all ages and abilities, and parents with strollers.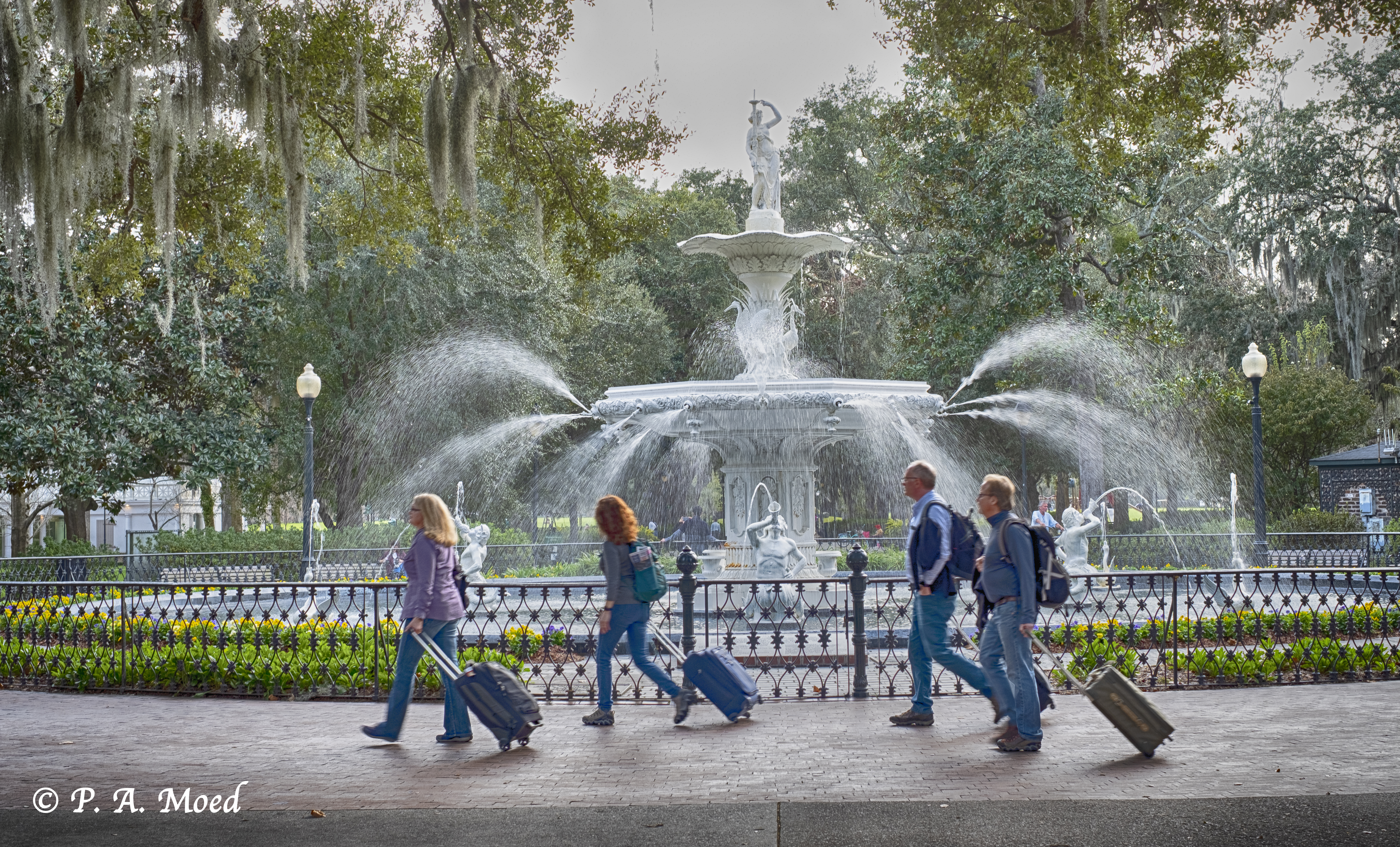 After an hour of so of exercise, we go to Gallery Espresso–which is both an art gallery and a coffee shop.  This is where I have another cup of tea and read the morning paper.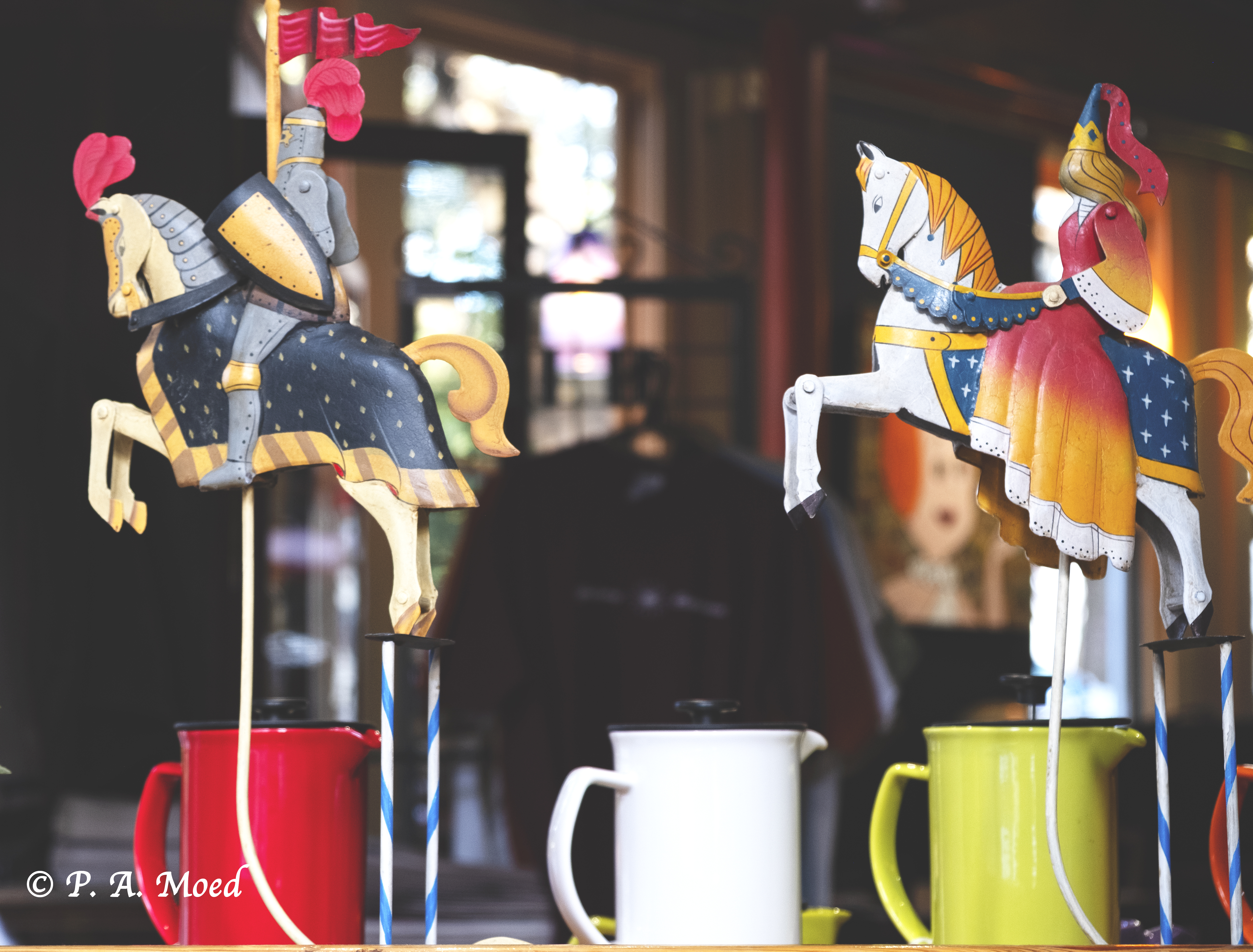 Portsmouth, NH
When the night is dark enough,
Remember – The dawn is near― Ankush Agarwal
Even though we are now under quarantine, we can still enjoy our mornings in Portsmouth, a harbor city on the Piscataqua River with a history dating from the 1600's.  In the center of town in Market Square, the North Church is a famous landmark.  If you look closely, you can see the sign telling people to keep their distance, which becomes in the local dialect: "Stay Wicked Fah Apart."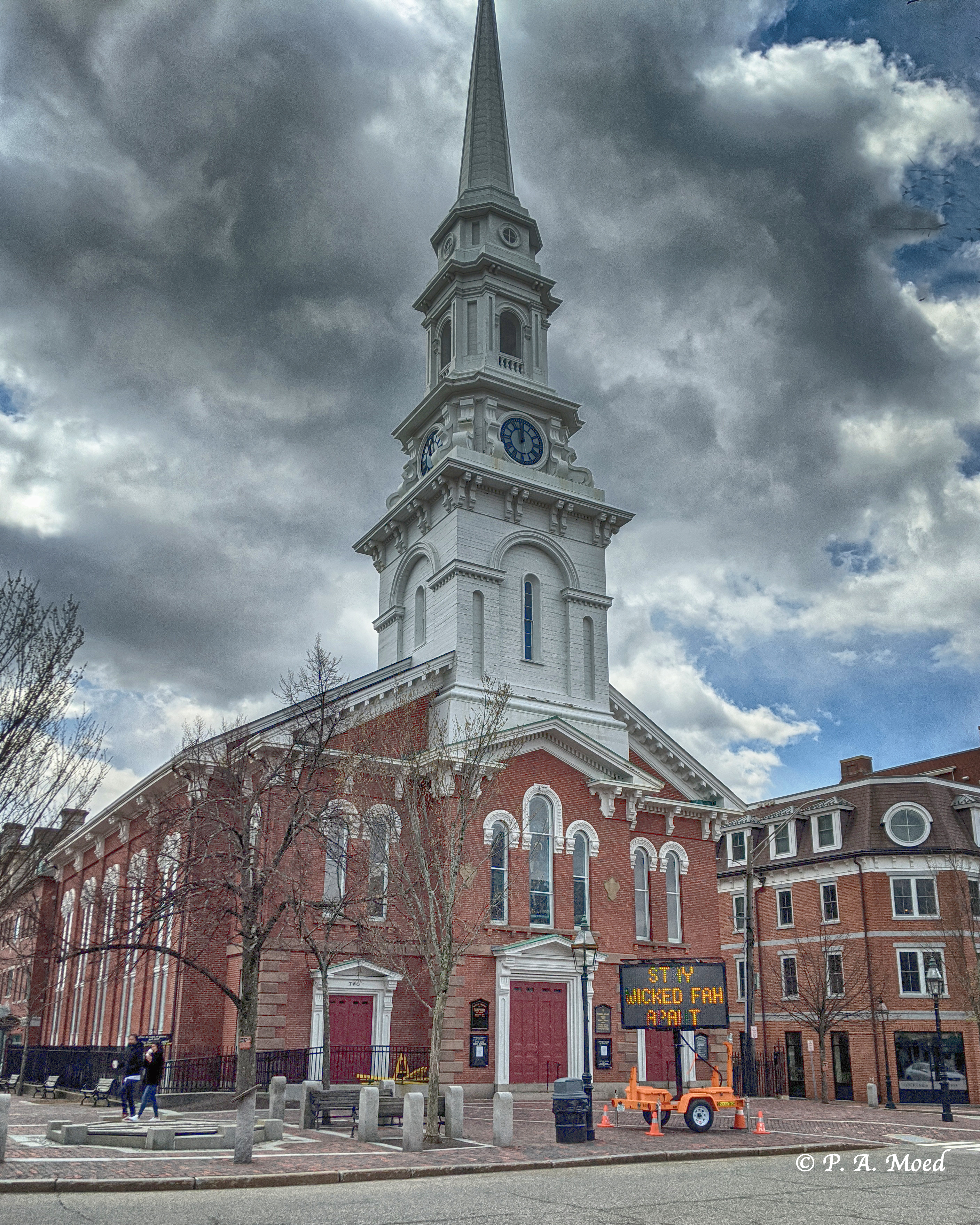 We often walk to the Proprietor's Cemetery–guaranteed to be quiet and peaceful.  On our walks, I am enjoying the transition from winter to spring as the trees start to bud and bloom and the grass turns green.
Even though I begin my day reluctantly, I know that mornings are always hopeful.  They are nature's way of turning the page and starting anew.  What does morning mean to you?  What do your mornings look like?  We are looking forward to seeing your interpretation of Ann-Christine's beautiful and thoughtful "Morning" challenge.
For the next few weeks, our challenge schedule will be:
Once again, my closing words for this week are: stay well, stay safe, and keep creating!