Where thou art, that is home.~Emily Dickinson
This week, Amy has challenged us to picture life "At Home" for LAPC #94.
This theme presents a unique challenge for me, since we have had so many homes.  Since graduating from college, we've lived in 6 different states in the USA and moved over a dozen times.  Then, after leaving Grand Rapids, Michigan in January, 2018, we've lived in 23 rental "homes" as we've traveled around the USA, Australia, Fiji, and Europe.   I think that qualifies us as experts in finding new homes and settling in quickly in new places.
During this time, I've thought a lot about what home means to me and what makes an ideal home.  It does not have to be large or grand, but it needs to have some important elements.
Nature
I love living in a place that has a view of the sky and water.
When we lived in Gilford, NH, our condo looked out on the White Mountains and Lake Winnepesaukee.  The view at sunrise and sunset was often spectacular like this image shot in 2005.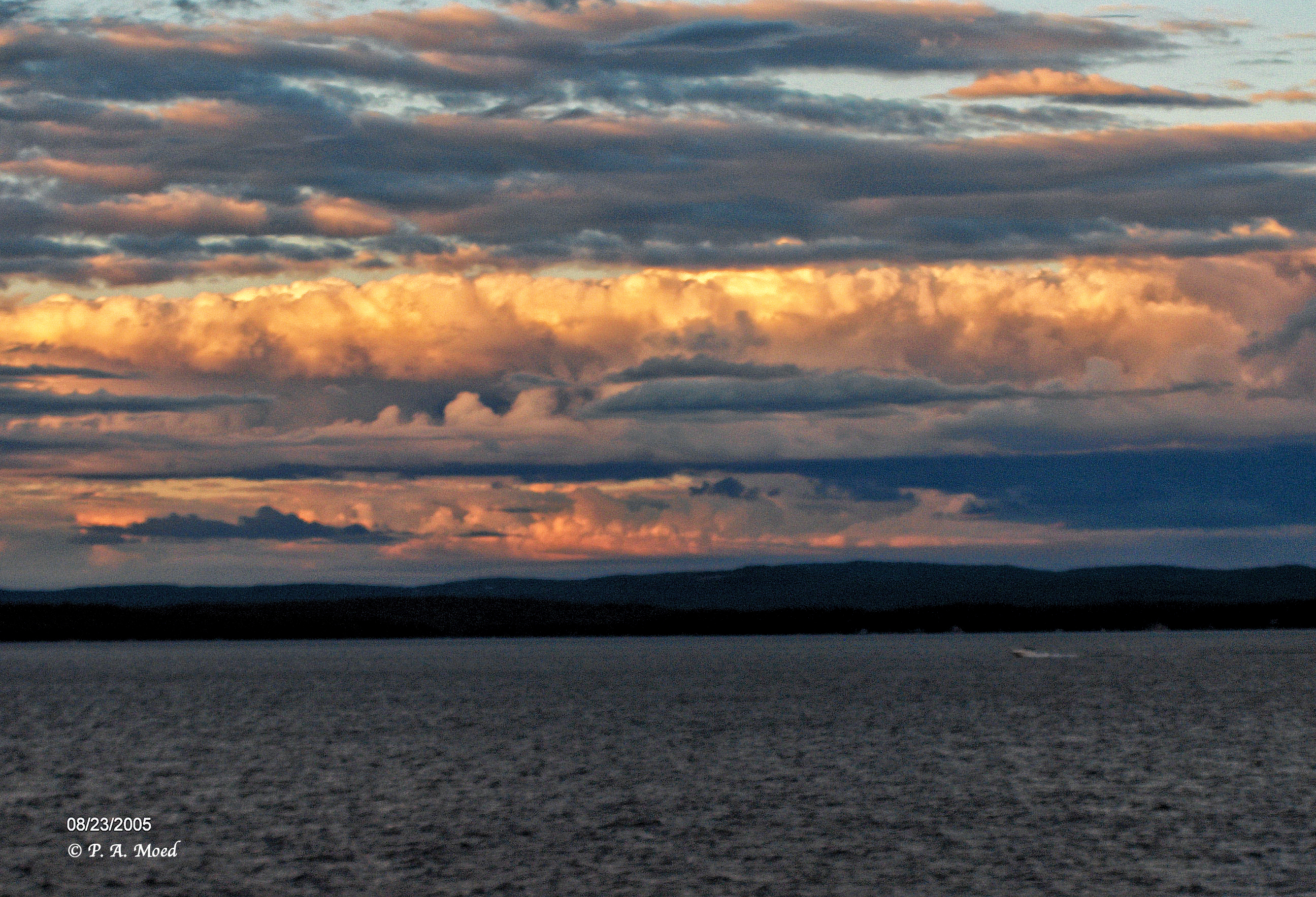 A Functional Working Kitchen and Space to Share Meals
A house is not a home unless it contains food and fire for the mind as well as the body.~Benjamin Franklin
Home also means a place where we can cook and share meals with others.   
I loved this kitchen in the home we rented in Savannah, Georgia earlier this year.  It has everything I love–a gas range, plenty of storage, a deep double sink, easy access to spices, cups, and dishes, and a window to look out at the neighborhood.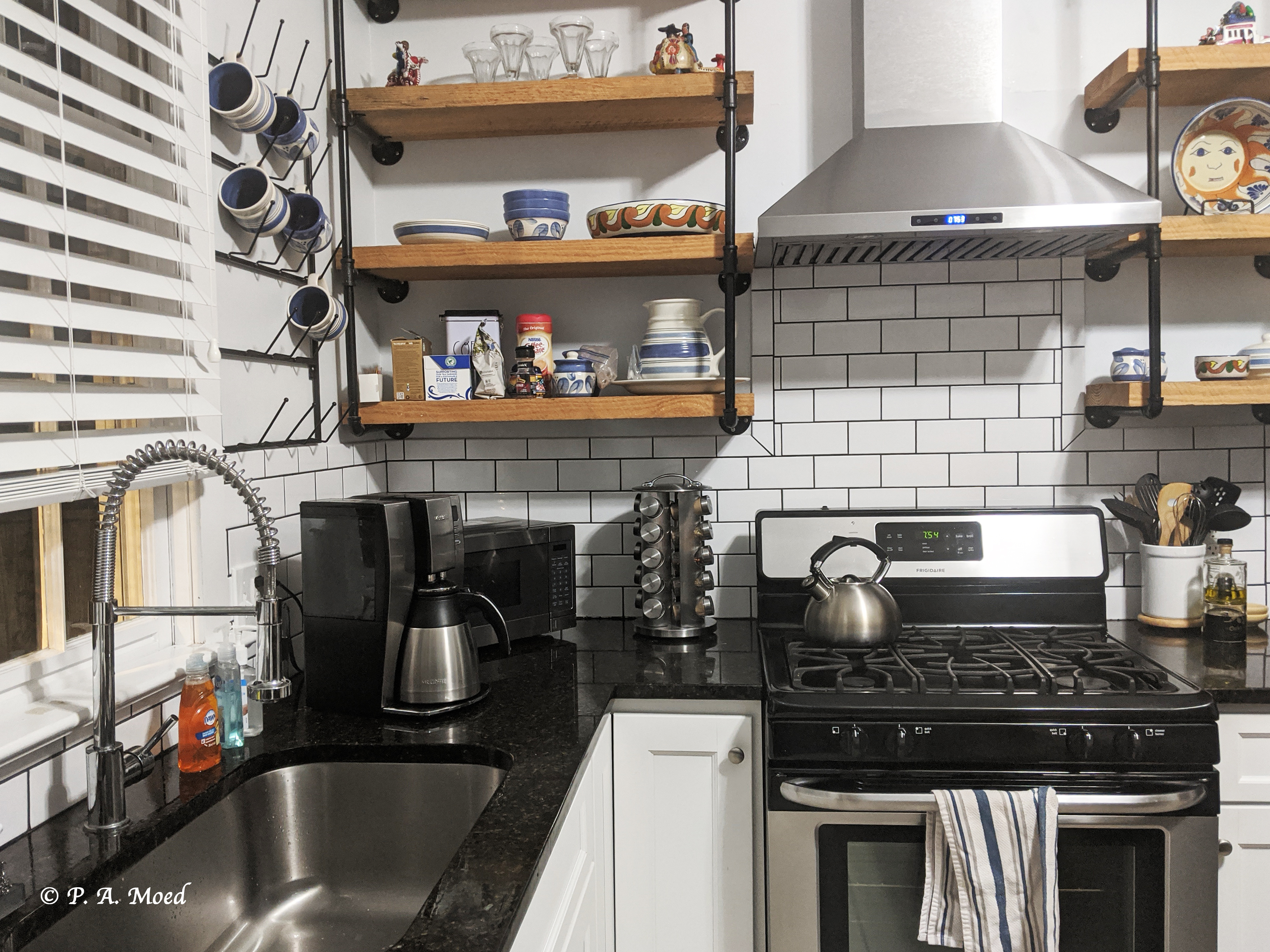 Food is an essential part of my definition of "home."  I shot this image earlier this week when I was cutting up some fruit to make a salad at our rental home in Portsmouth, NH.  I like how the evening light from the window illuminated the fruit.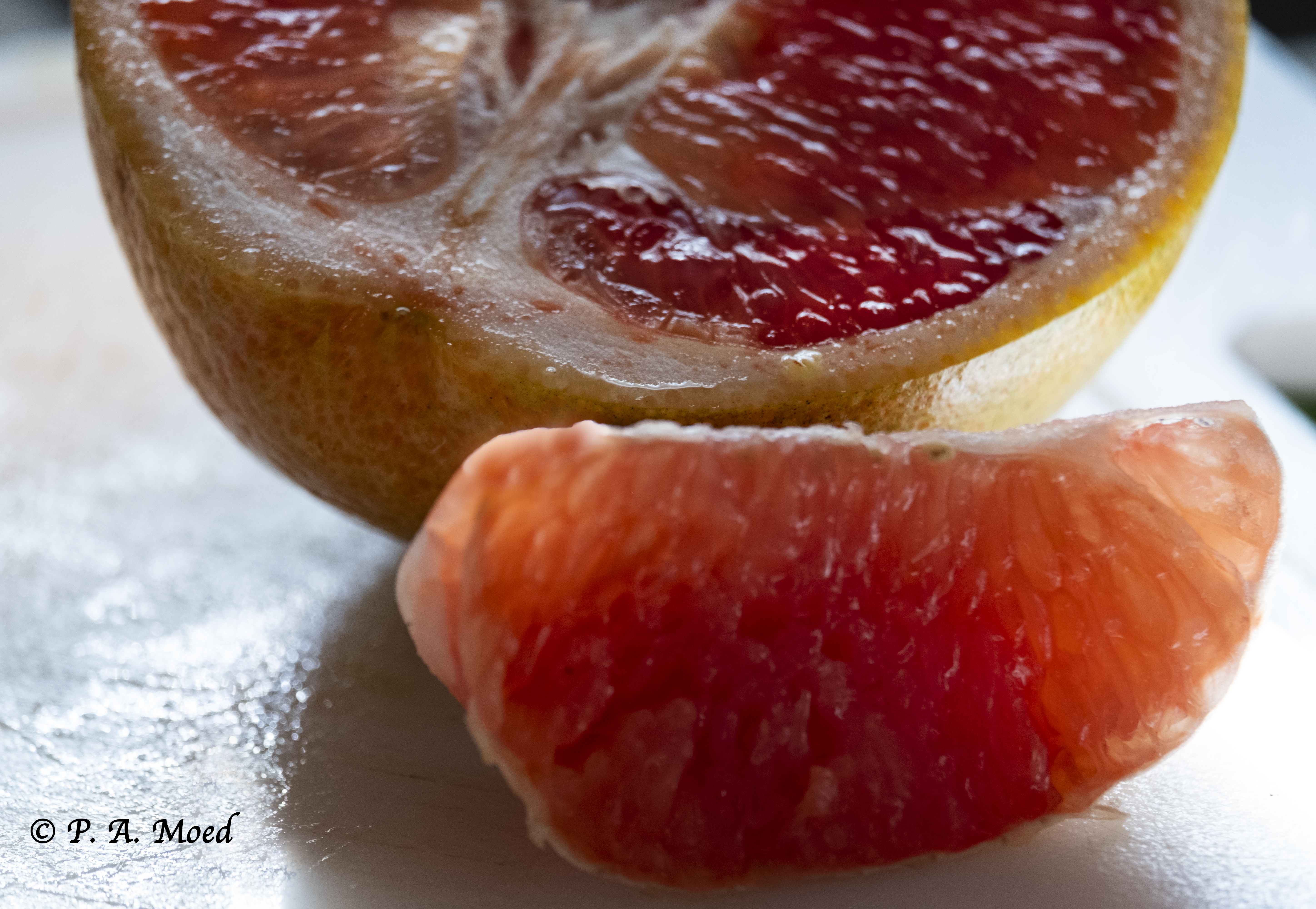 Plants and Flowers
The power of finding beauty in the humblest things makes home happy and life lovely.~Louisa May Alcott
Home also is a place for plants and flowers–like these tulips that I photographed in our home in Grand Rapids, Michigan.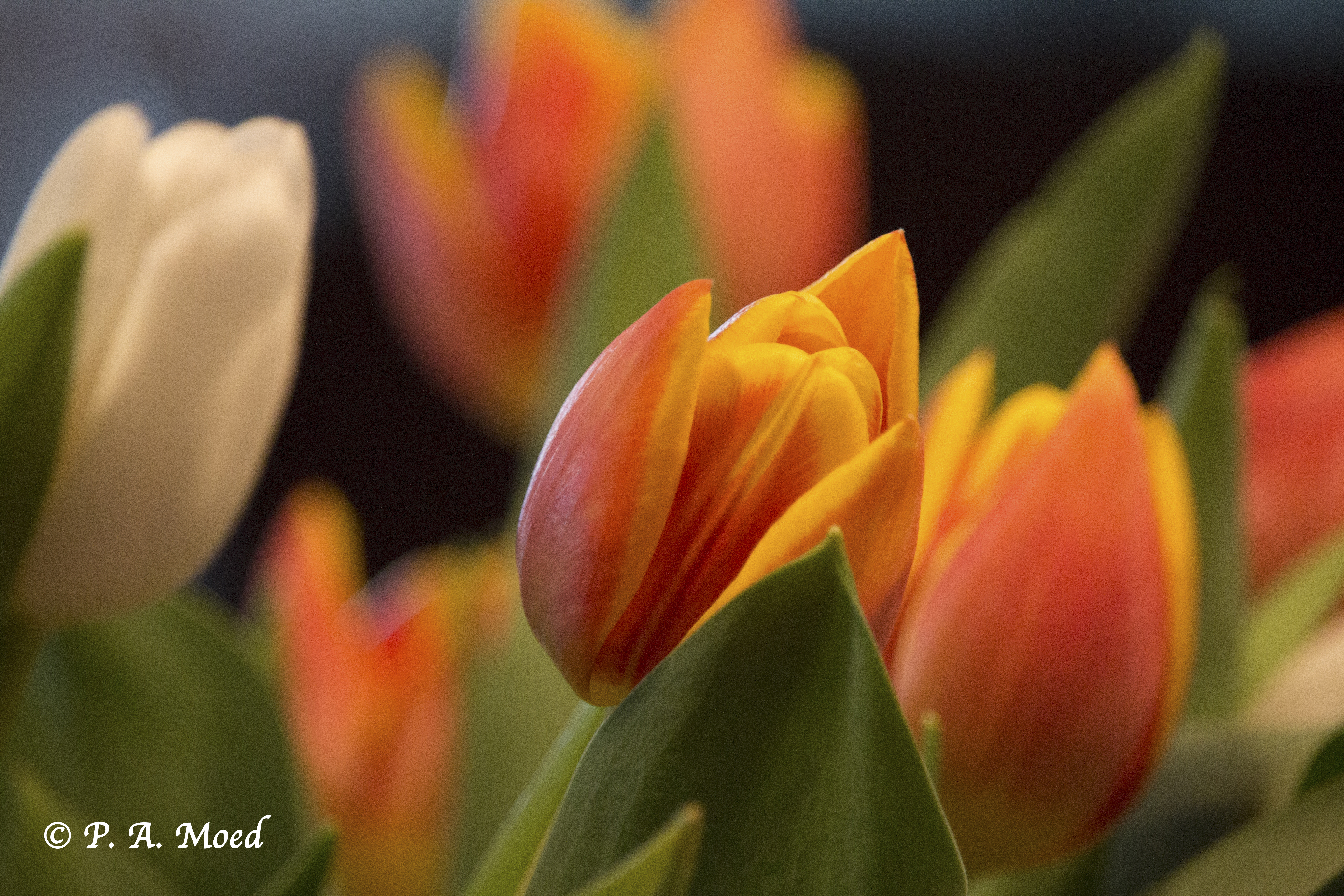 Art on the Walls, Plenty of Light and A Place to Write
The most important work you and I will ever do will be within the walls of our own homes. ~Harold B. Lee
This last shot, taken at our rental apartment in Florence, visualizes the last 3 elements of a good home.  It has plenty of light, art on the walls, and a place for me to write.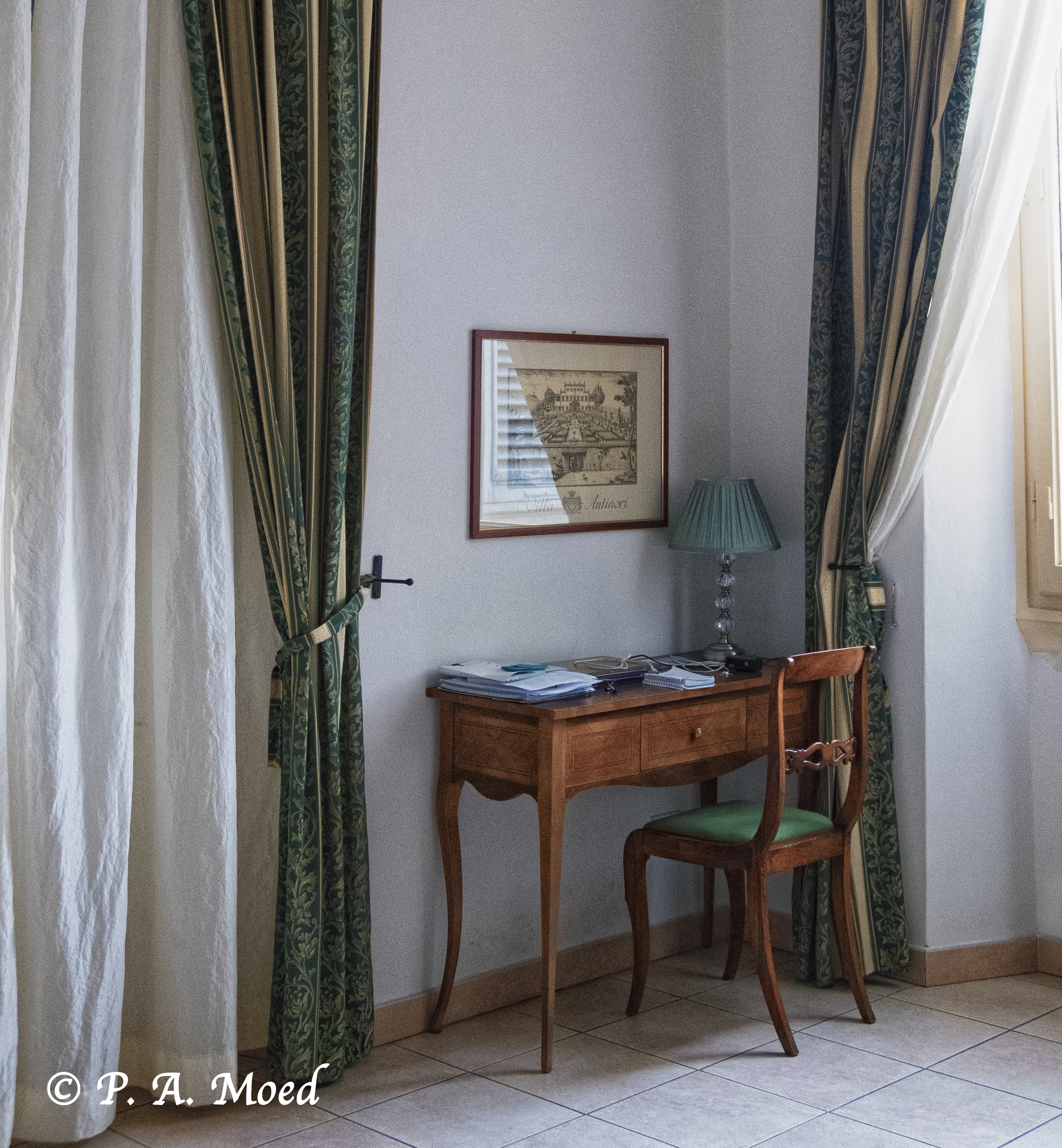 With so much uncertainty in the world today, it's hard to know if we can continue our traveling lifestyle or we'll have to make more permanent living arrangements.  But in any case, I've learned that I can be happy in homes large or small, spare or luxurious–as long as they contain plenty of light, a view of nature, a space for me to work, a good functional kitchen, and beautiful elements like art, flowers and plants.  Most of all, home is the place to share good food and conversation with people I love.
If you're interested in some creative photo ideas for shooting at home, here's a great resource which I used when preparing this post from Feature Shoot.
We invite you to stop by Amy's site and take a look at her beautiful "At Home" challenge.   As always, I am looking forward to seeing your creative and unique interpretations of life "At Home."
For the next few weeks, our challenge schedule will be:
Once again, my closing words for this week are: stay well, stay safe, and keep creating!