When you see how fragile and delicate life can be, all else fades into the background.~Jenna Morasca
This week, our friend Ann-Christine challenges us to visualize "Delicate Colors" for Lens-Artists Photo Challenge #98.  Fortunately, spring has arrived here in New England and we are surrounded by budding trees and flowers.
Spring is a delicate time of year, when a sudden drop in temperature or a strong windstorm can shrivel new growth.  But, nature's persistence is wondrous. Plants may struggle one season, but return in force in the next.
Now, that we're living again in New England, I'm looking forward to seeing one of nature's triumphs, the alpine lupins, which grow in meadows in the White Mountains.  This image, stored deep in my archives, reminds me of a glorious day when we first saw a field of lupins.  (That's our son in the orange t-shirt taking photos.)
Here is a recent shot taken this week of delicate spring blooms.  I like how apple blossoms framed the image of my husband in the distance on one of our morning walks.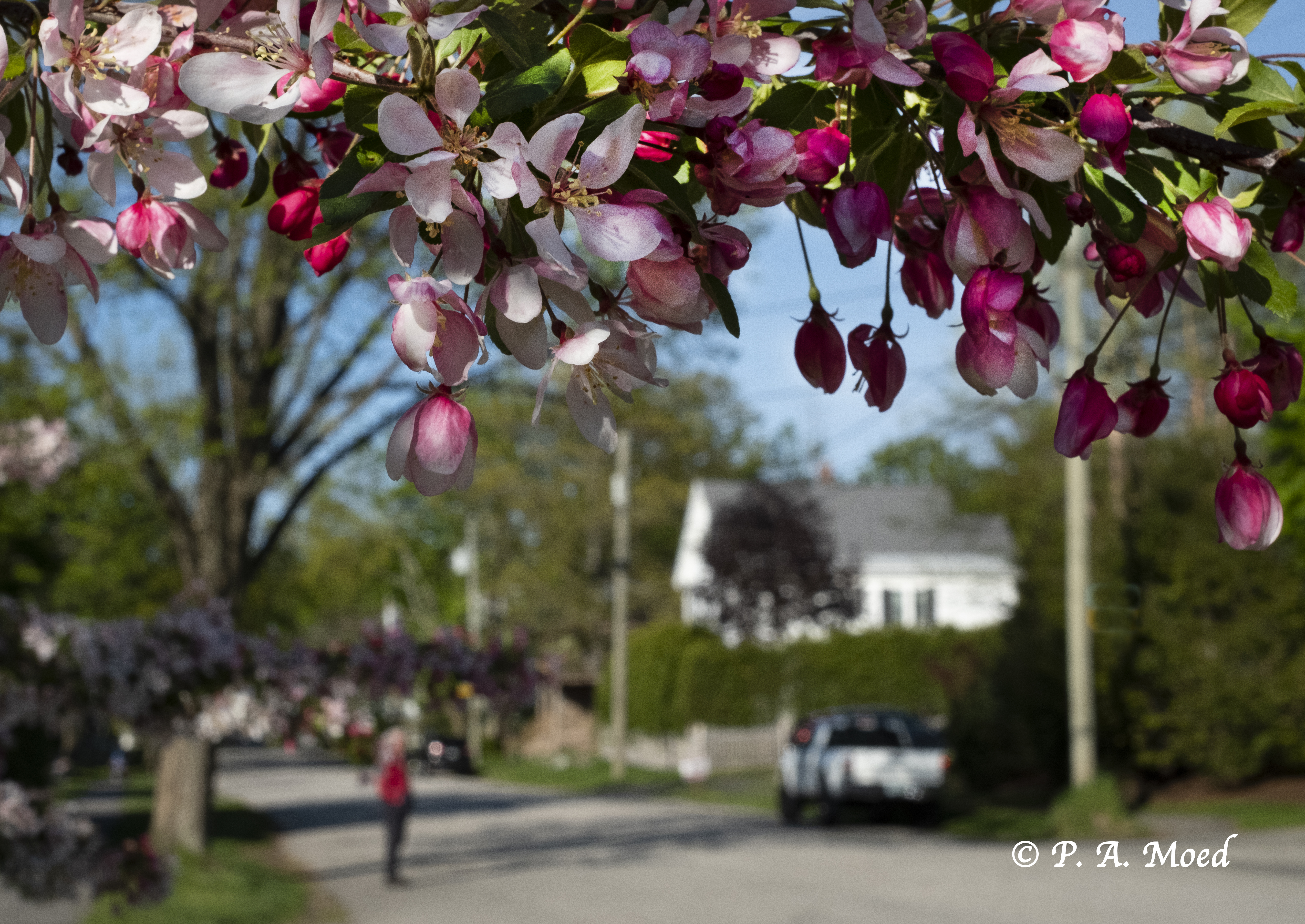 This next shot, taken on Sullivan Island in Charleston, also highlights delicate colors–the sky, the sea, the sand–in a dream-like moment when the sun glistened off the waves and cast the friends in shadow.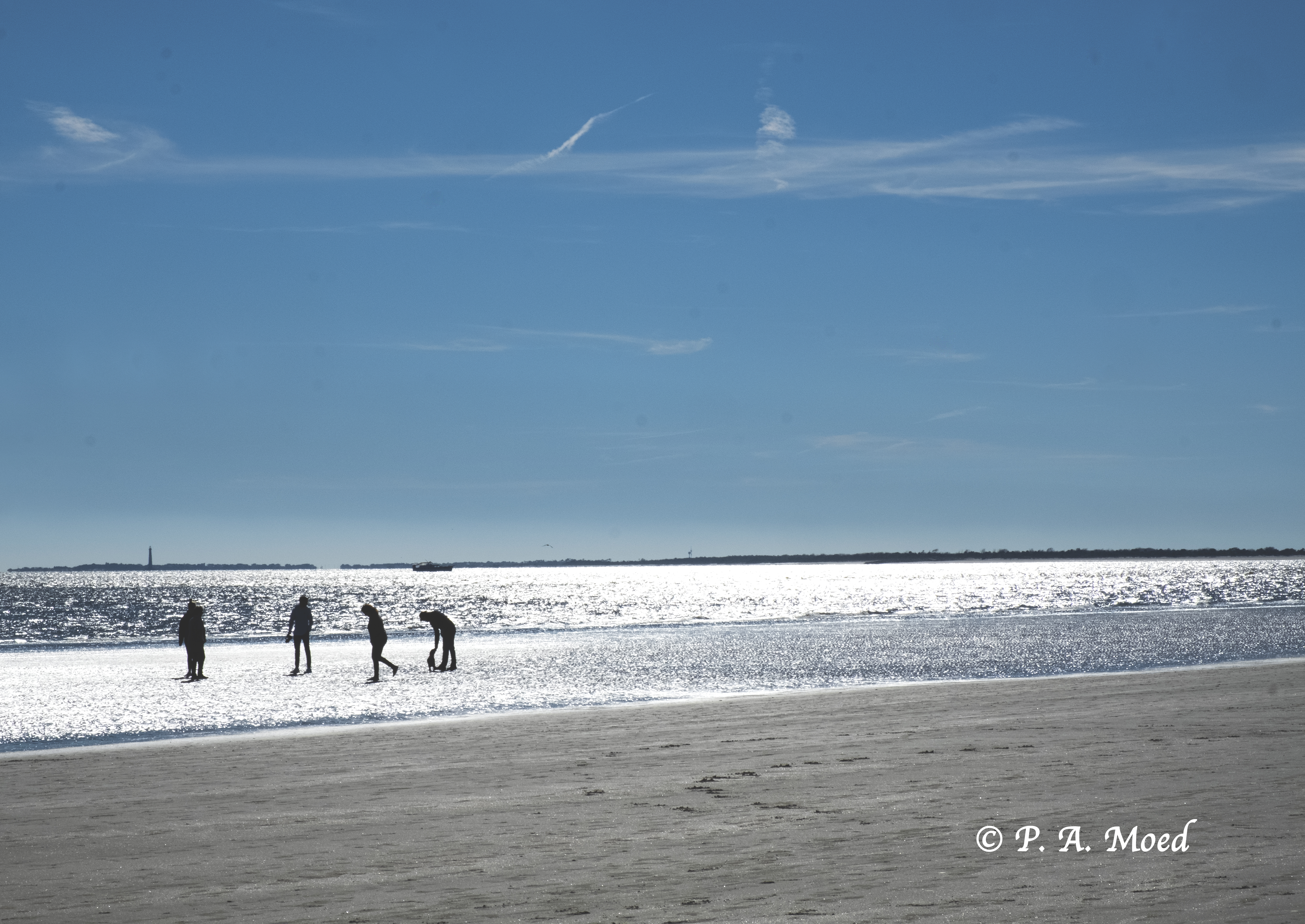 My last shot was taken on an evening walk in Lisbon, down by the harbor, which reminds me of this wonderful Portuguese city and culture.  I love the delicate colors of the evening sky and sea and how friends gathered there to share a snack and talk.
"Delicate" is also on my mind as we enter the next phase of the Covid pandemic.  I recognize the need to find the "delicate balance" between the economic imperative to reopen and the health imperative to slow and eventually. stop the spread of the disease.   Finding this balance has become a political tug-of-war.  I fear that many more lives will be lost as a result.  In past few months of quarantine, we have been living with the truth that life, all life is precious and fragile.  I hope our leaders will heed this truth, but I fear they won't.
A special thanks to Sue for hosting last week's Pastimes challenge, which allowed us to share glimpses of our passions and interests.  Thanks, as always, to Ann-Christine for hosting the challenge this week and opening our eyes to the beauty of nature in her part of the world.  I'm looking forward to seeing your "Delicate Colors".  If you join us, include a link to Ann-Christine's challenge post and use the "Lens-Artists" tag so we can find your post in the Reader.
In closing, I hope you stay well and stay safe.  Keep creating!  Your presence in our online community helps to reassure us all that we are not alone.   Your creativity is essential, especially during times of uncertainty.
Here's our schedule for the rest of May: