Old and new make the warp and woof of every moment. There is no thread that is not a twist of these two strands.~Ralph Waldo Emerson
In the present moment, we live in the shadow of the past.  They are both intertwined.  For someone like me who is obsessed with history, I am always looking for those wonderful times when the past is juxtaposed with the present.
Amy's challenge for LAPC #99  has sent me on a hunt through my archives to find images that reflect both old and new in one image.
This first shot is a favorite moment.  I reprocessed it in sepia tones to highlight a modern-day family climbing an ancient Roman road in the Capitoline Hills of Rome. I loved how the late afternoon light hit the surrounding trees and the three people.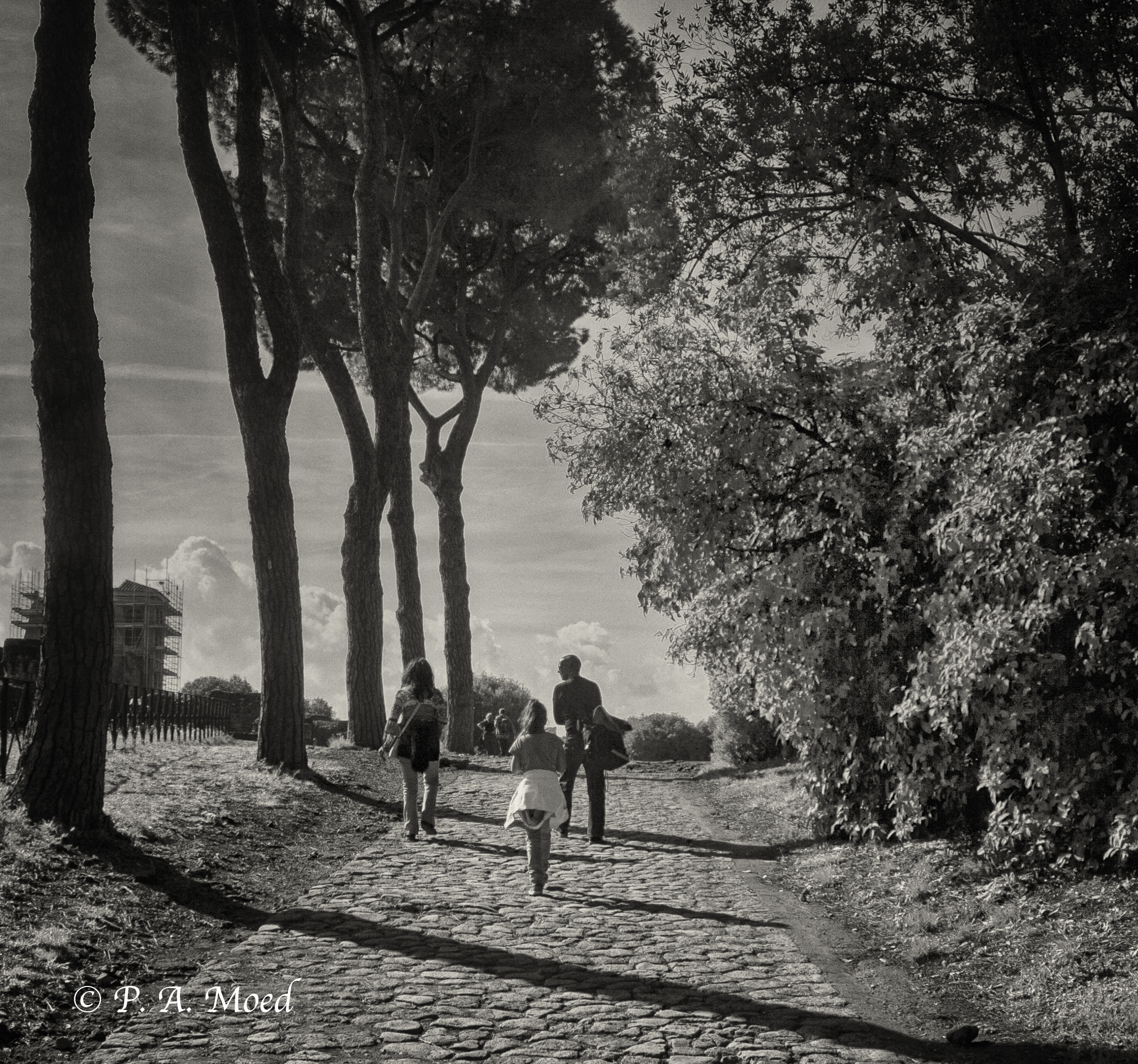 This next shot taken in the Alfama district in Lisbon contrasts centuries-old architecture with modern street art.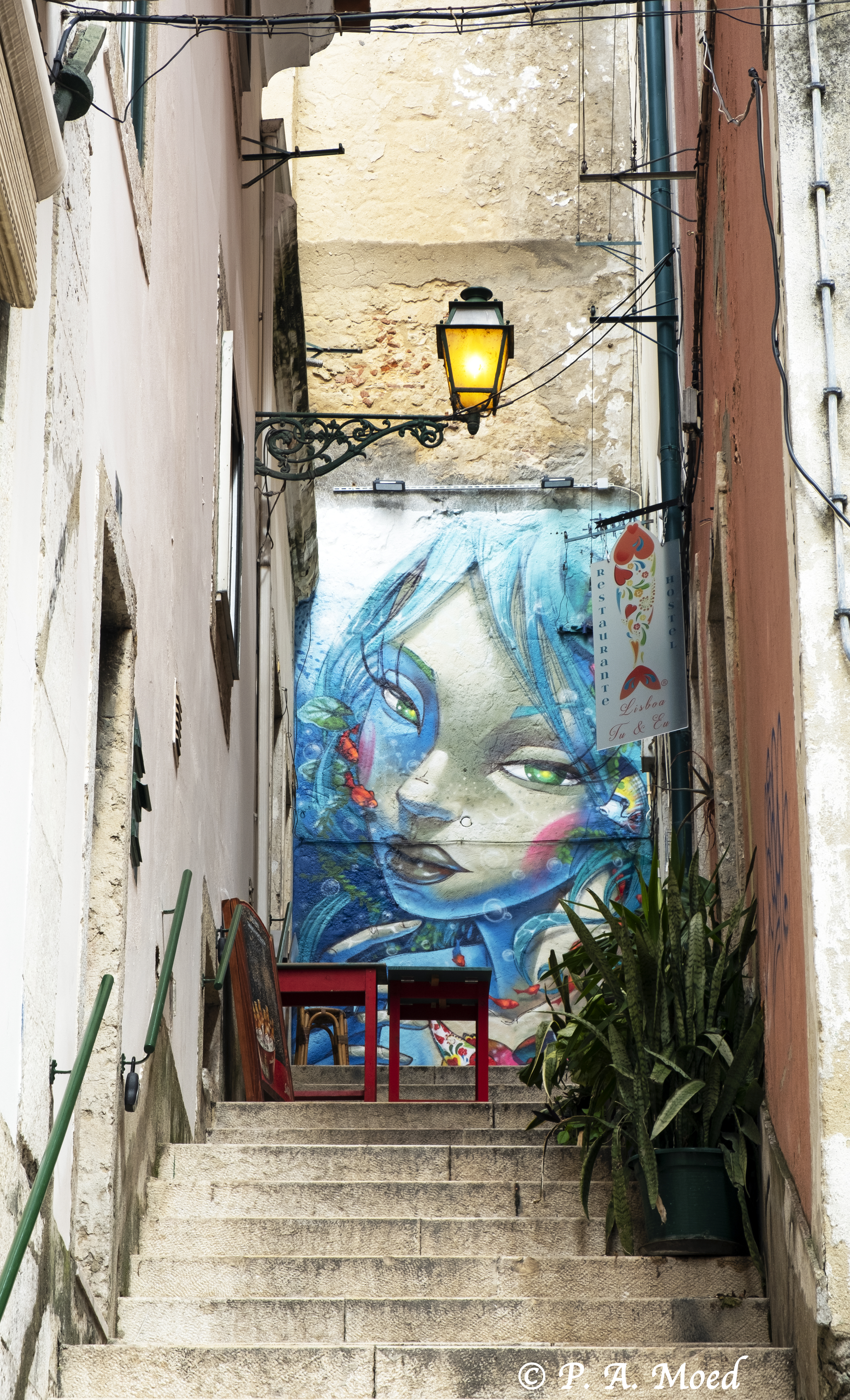 Every time I look at this image I have to smile.  I captured this Continental infantryman checking his cell phone early one morning in Boston.
I'm a huge fan of David Bowie, so I had to see an exhibit at the Palazzo Medici Riccardi in Florence, featuring the photographs of Bowie by the Japanese photographer Masayoshi Sukita.  In this shot you can see the contrast between the fifteenth-century residence of the Medici family with an iconic photo of Bowie shot by Sukita, a long-time friend of the creative artist.
The theme of "old and new" resonates with me today–as the world struggles to "tame" the covid virus.  I am just starting Polio:  An American Story by David M. Oshinsky about the race to find a vaccine for polio–to see the historical parallels with the present. This book won the Pulitzer Prize for History and promises to be an intriguing read.
In closing, I hope you join us this week for Amy's Old and New challenge!   Please stop by her site to see her beautiful images of the past and present in London and Egypt.  Include a link to Amy's challenge post and use the "Lens-Artists" tag so we can find your post in the WP Reader.
To give you a heads-up, here's our schedule for the next few weeks: