Nobody sees a flower, really. It is so small.  It takes time.  We haven't time – and to see takes time, like to have a friend takes time.― Georgia O'Keeffe
This week, Cee of Cee's Photography is taking the lead for challenge #101.  She has inspired us with her theme "A Single Flower."  But which flower(s) should I choose to highlight here?  As many of you may know, I love flowers and have many favorites.  Fortunately, Sharon, one of our friends with a green thumb, provided just the inspiration I needed by giving us a bouquet of glorious peonies last weekend.
At first I took dozens of shots of individual blooms, but then I read the quote by Georgia O'Keefe above, which provided more inspiration and an intriguing challenge.  Could I really see just one flower–its amazing texture, color, shape, and intricate details?  I also wondered if I could photograph how it changed over time.
And so, for my post this week, I'm focusing on one flower in the bouquet–a pink peony.  Here are several shots taken over several days of this one bloom.  For all these shots, I used my new Laowa macro lens. It is a manual focus lens, so with some practice, I was able to get some fairly sharp images starting on Saturday night and continuing to the following Friday.   I've arranged them chronologically.
Early Bloom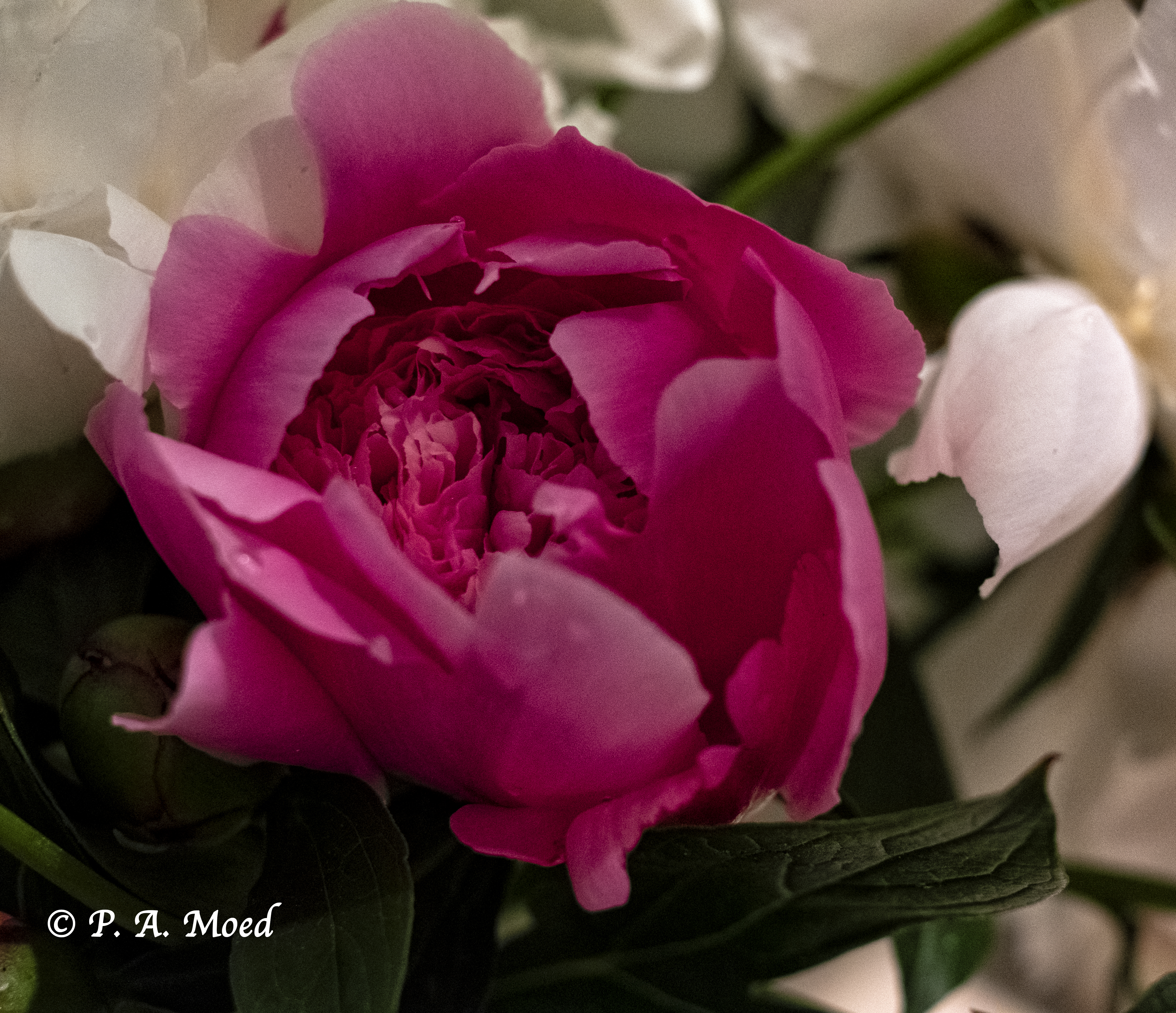 Peony Full Bloom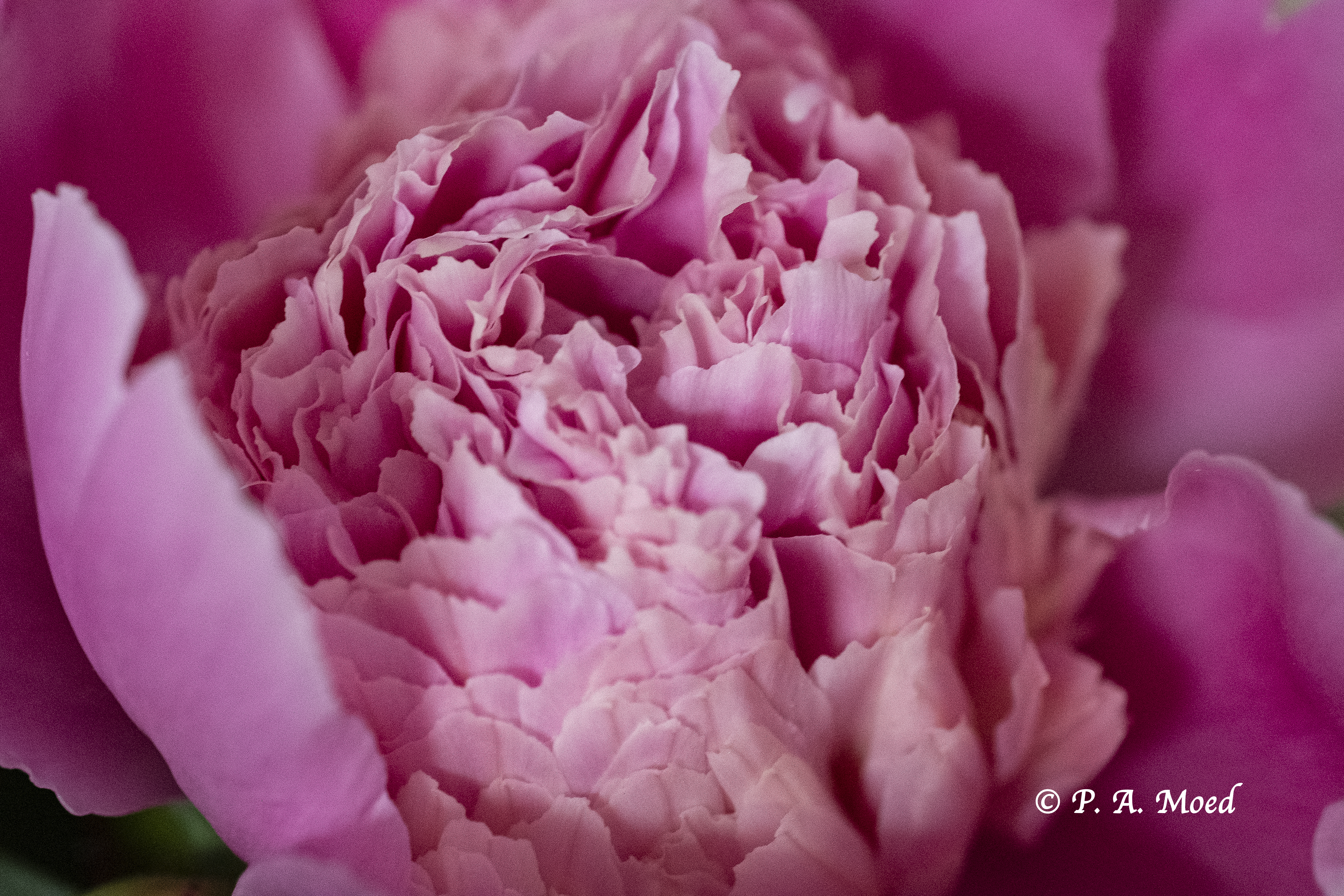 Peony More Detail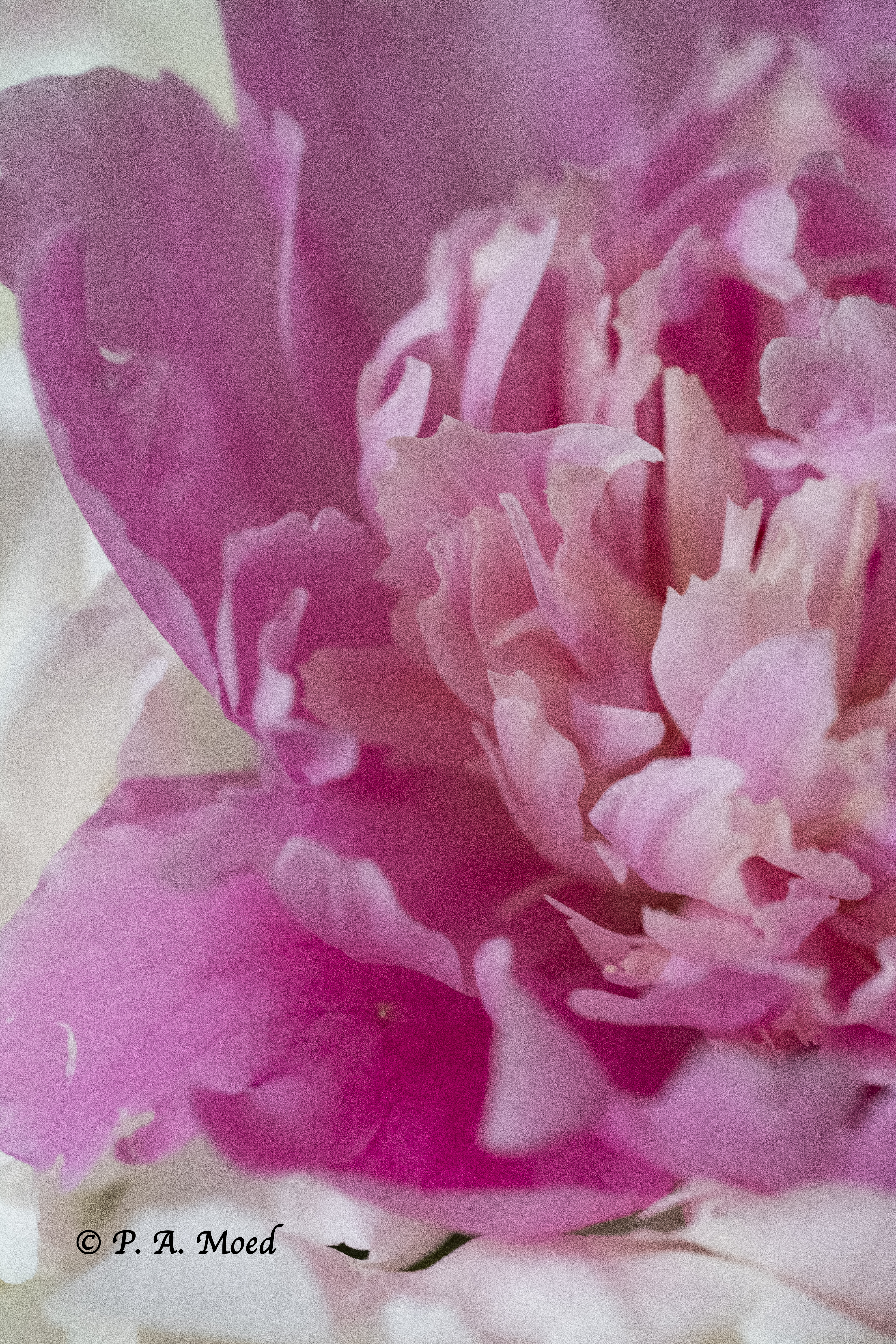 Peony Macro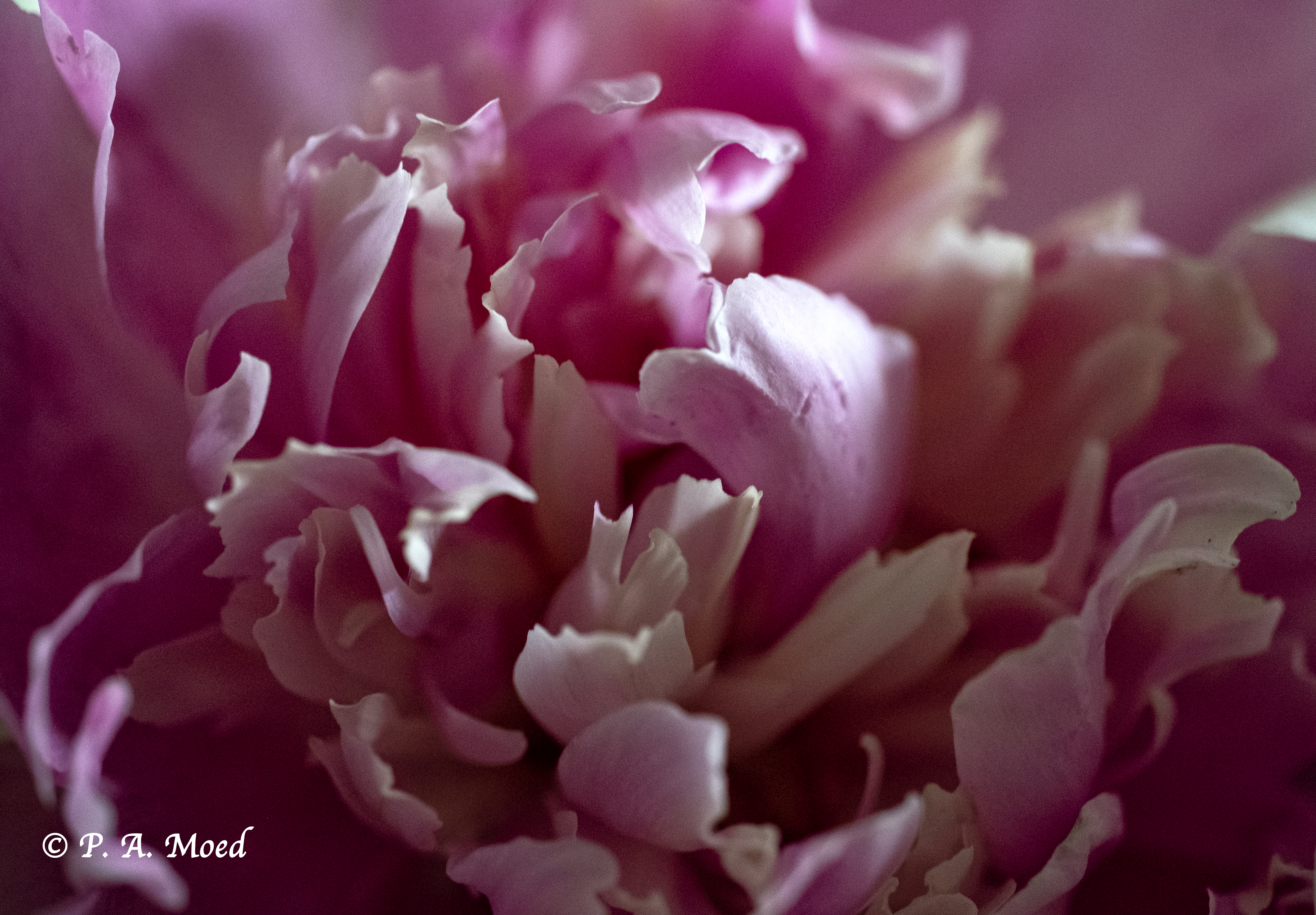 Peony Fading Beauty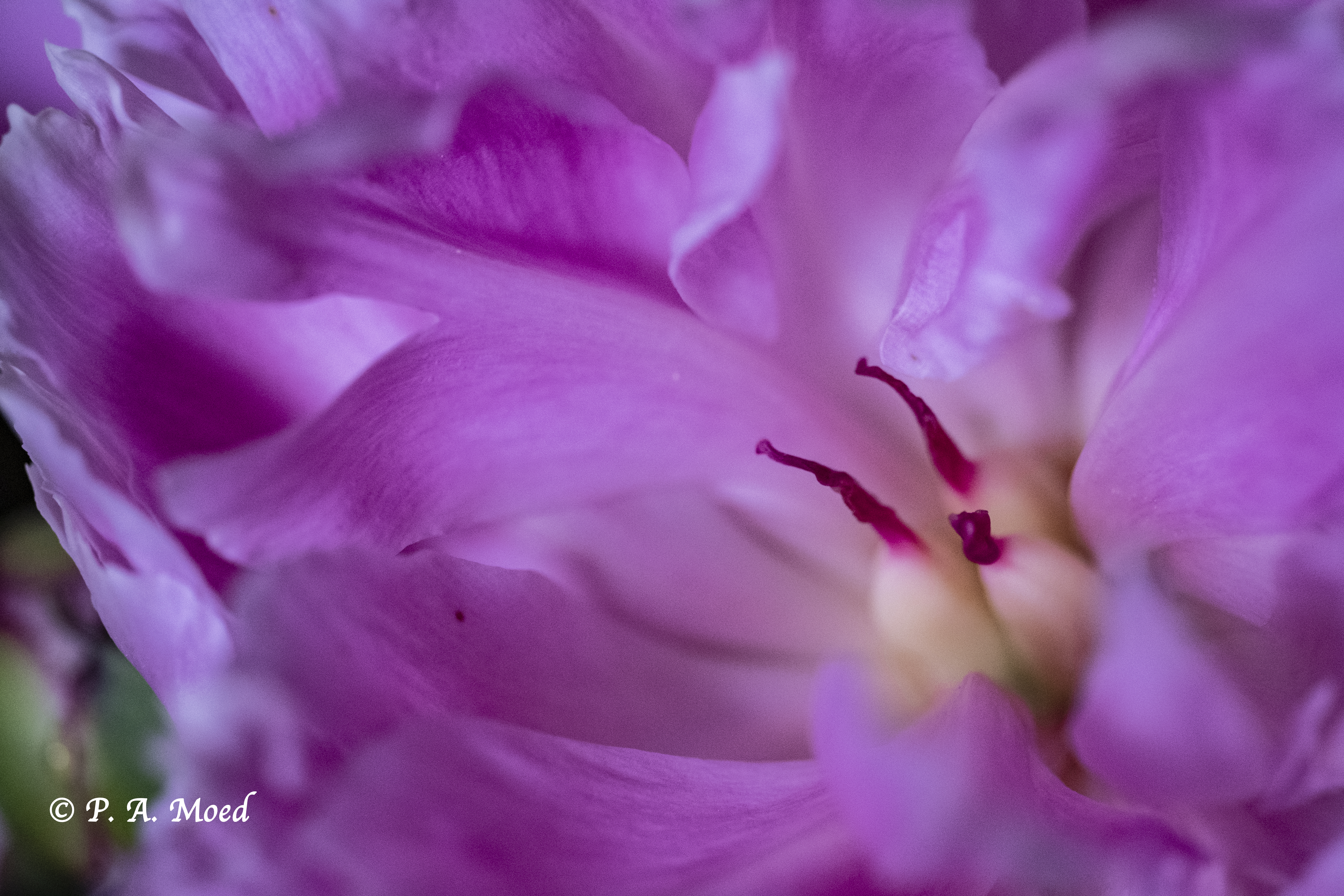 I hope. you enjoyed this series of one of my favorite flowers.  A little research reveals that peonies are native to China, where they are called the "king of flowers."  In addition to their beauty, they are prized for their medicinal uses.  Their roots and seeds were believed to cure over 20 diseases including epilepsy and snake bites. In England, children wore necklaces of peony roots to prevent seizures and to help teething pain.
Thank you, Cee for your marvelous inspiration!  This week's challenge has given me a wonderful gift–of truly seeing a flower over many days.  Its color, shape, and intricacies are miniature worlds in and of themselves.  Imagine if we took the time to truly see each other?  I believe we'd have a lot less hate in the world if we did.
Next week, it's my turn to lead the challenge, so please stop by here on June 20th for LAPC #102!  In the meantime, I hope you have an inspiring week.  Stay well and stay safe in your corner of this wide and beautiful world.  And keep creating.  This world is a better place because you are sharing the sparks of your creativity.