How many times have you noticed that it's the little quiet moments in the midst of life that seem to give the rest extra-special meaning?~Fred Rogers
All around the world people are noticing that their cities and towns are quieter during the pandemic.  They say that they can hear the birds in the morning instead of traffic and are more aware of nature's presence.  In quiet moments during the day, I can hear neighbors chatting as they walk past.  Children's voices mingle with the sounds of water sprinklers.  It feels like we stepped back to a less hectic time when people stayed at home more.
This week, we are challenging you to capture "A Quiet Moment."  Maybe it's a walk early in the morning or the time you sit down with a book and a cup of coffee.  Include shots captured at home or in your neighborhood, or from a trip to a faraway place months or years ago.  It's totally up to you.
To get your creative "wheels" spinning, here are some examples of "A Quiet Moment" from my archives:
Saint Patrick's Cathedral, Dublin
I lingered for a while in front of this statue of Henry Richard Dawson in St. Patrick's Cathedral, Dublin.  He was a dean of St. Patrick's and a noted antiquarian whose life was cut short at age 48 when he caught typhus.  The statue depicts the intellectual spirit of Dawson in a quiet moment of contemplation.
English Bay Beach, Vancouver, B.C.
All of our great traditions, religious, contemplative and artistic, say that you must a learn how to be alone – and have a relationship with silence. It is difficult, but it can start with just the tiniest quiet moment.~David Whyte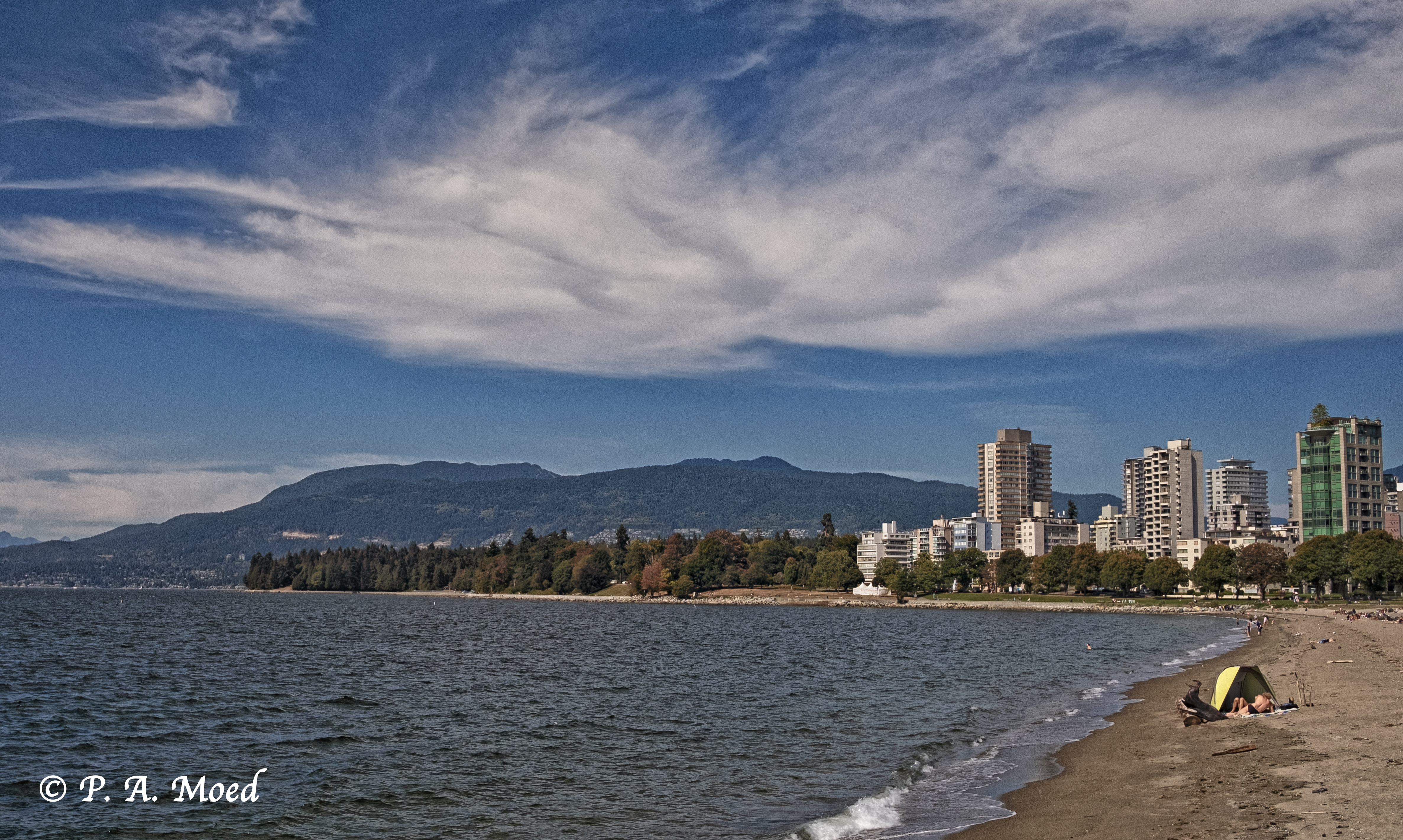 It's hard to believe that English Bay is a short walk from downtown Vancouver.  It's a great spot to escape from the noise and crowds.  On one of our morning walks, I noticed the couple relaxing on the beach under a small tent.  What a great idea!
Outside the City Walls, Florence, Italy
People dread silence because it is transparent; like clear water, which reveals every obstacle—the used, the dead, the drowned. Silence reveals the cast-off words and thoughts dropped in to obscure its clear stream. And when people stare too close to silence they sometimes face their own reflections, their magnified shadows in the depths, and that frightens them. I know; I know.― Janet Frame, Scented Gardens for the Blind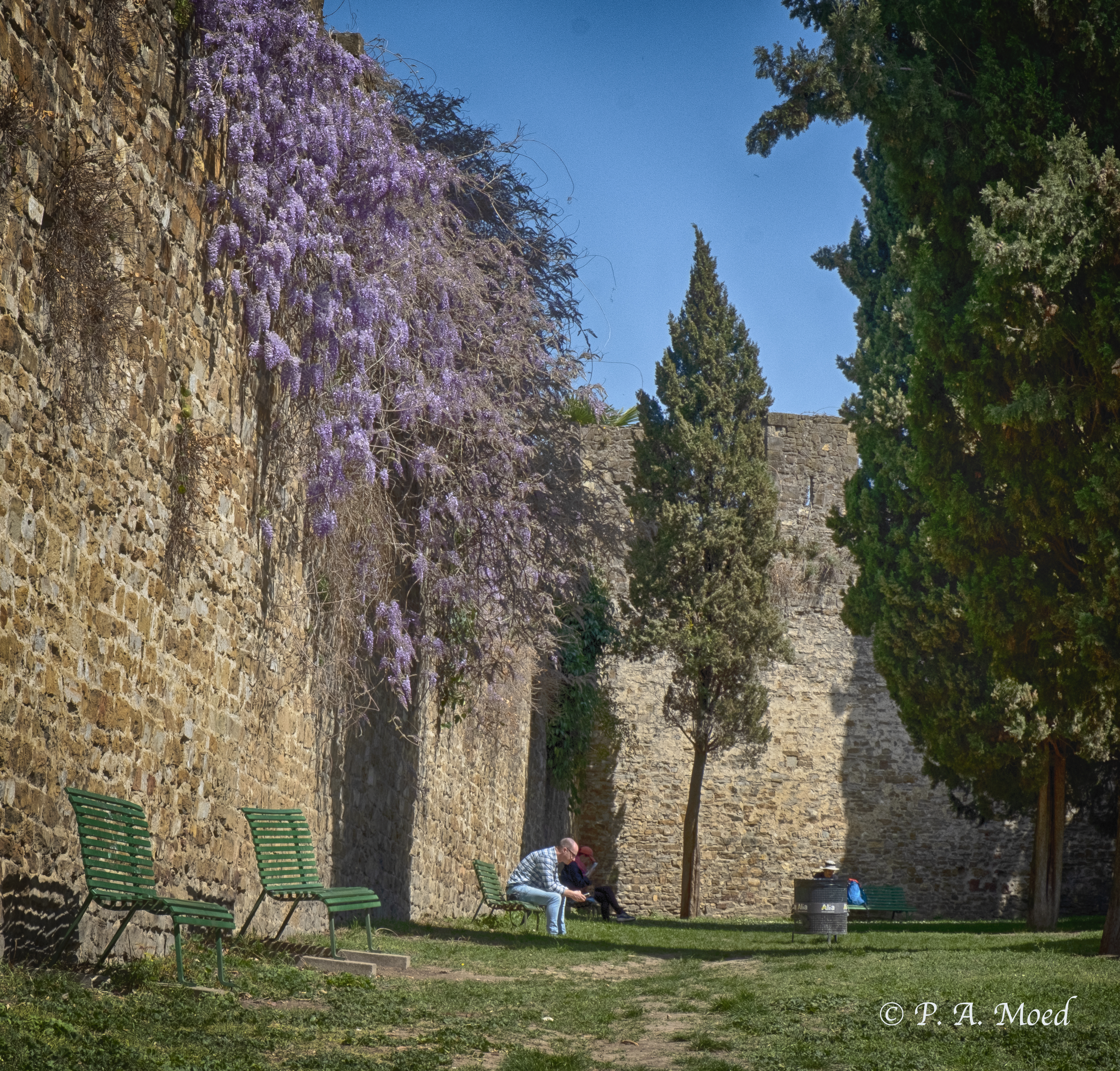 In medieval times, invading armies besieged the fortified walls of Florence.  Now, people come here to enjoy  a quiet moment in the shade, far from the crowds of tourists.
Barrenjoey, Sydney, Australia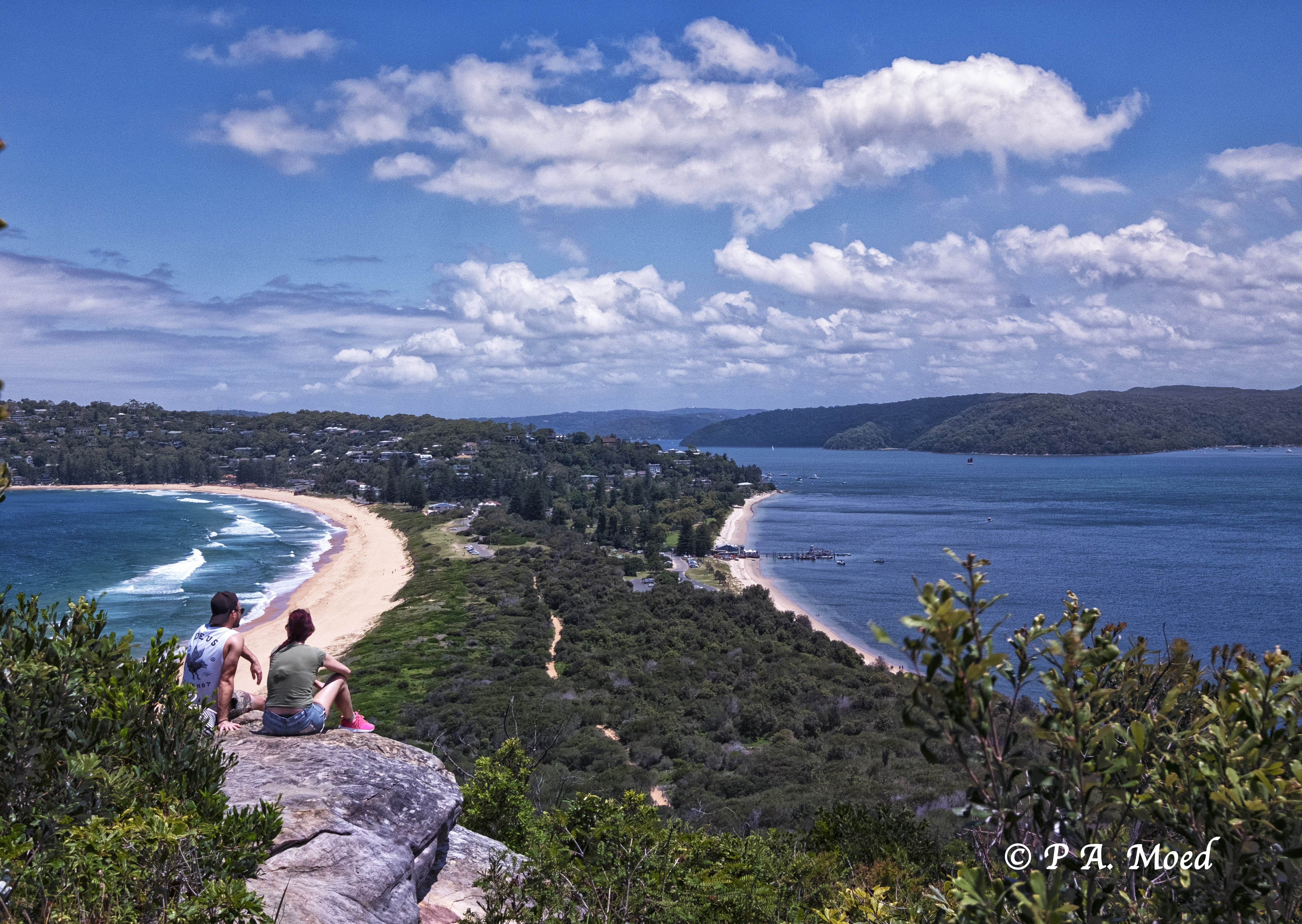 Our dear friends in Sydney took us on a hike to the Barrenjoey lighthouse, set atop the headland outside Pittwater in New South Wales.  While we caught our breath, I captured this couple enjoying the scenic view.
This week we invite you to share "A Quiet Moment." During these past few months while the pandemic has raged around the world, many of us have rediscovered the value (and necessity) of finding quiet moments during the day to reflect and recharge.  In your post, include a link to this challenge and use the "Lens-Artists" tag so we can find your post in the WP Reader.
Last week, you shared your wonderful interpretations of Cee's One Single Flower challenge.  Many thanks, Cee, for hosting last week's LAPC and inspiring us to see flowers from many perspectives.  And for those of you who participated in the challenge, your posts were a visual delight and gave me so much joy.  Thanks for sharing your collections of these small, perfect masterpieces created by Mother Nature.
Have you seen these?
Arkenaten shows us a lovely bouquet of flowers shot from unique perspectives.
Sandy White explores the power of a single flower in words and in images.
Rusha shares her love of the delicate and beautiful magnolia in her series this week.
What's up for next week?  Stay tuned on June 27 when Ann-Christine takes the lead for LAPC #103.