And so with the sunshine and the great bursts of leaves growing on the trees, just as things grow in fast movies, I had that familiar conviction that life was beginning over again with the summer."— F. Scott Fitzgerald, The Great Gatsby
Amy's theme this week comes during the first burst of summer in parts of the world.  For us in New England, summer is tantalizingly gorgeous, but short–a precious two months.  So, it's a cause for celebration.   But what does summer mean to me?  And how would I visualize it?
My first thought is the exuberance of summer–a rush of color and a profusion of greenery.  That's what comes to my mind when I look at this image of the Borghese Gardens in Rome.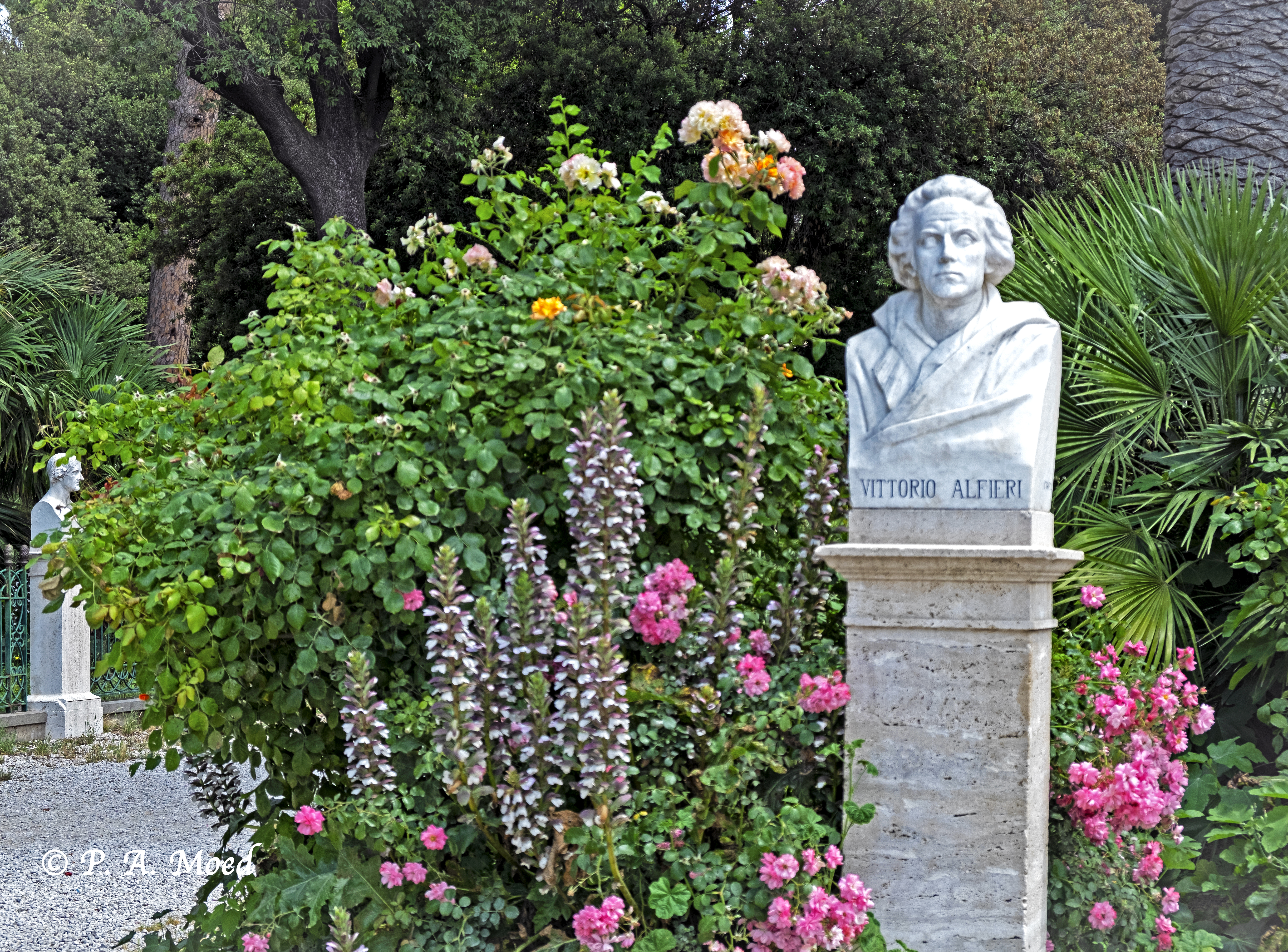 Summer, after all, is a time when wonderful things can happen to quiet people. For those few months, you're not required to be who everyone thinks you are, and that cut-grass smell in the air and the chance to dive into the deep end of a pool give you a courage you don't have the rest of the year. You can be grateful and easy, with no eyes on you, and no past. Summer just opens the door and lets you out.― Deb Caletti, Honey, Baby, Sweetheart
Another characteristic of summer is that it's an escape from our normal routine of school and work.  It's a time when kids and adults can explore new places, new ideas, and make new friendships.  This young girl swimming in a hotel pool in Holland, Michigan reminds me how much I love the freedom and relaxation of summer.
I wonder what it would be like to live in a world where it was always June.― L.M. Montgomery, Anne of Green Gables
Haven't we all wondered what the world would be like if it were June all year around?  Would we ever get bored of it?  I don't think so!  Summer is a time when play is a priority.  This little boy splashing in a fountain in Boston certainly looks far from bored.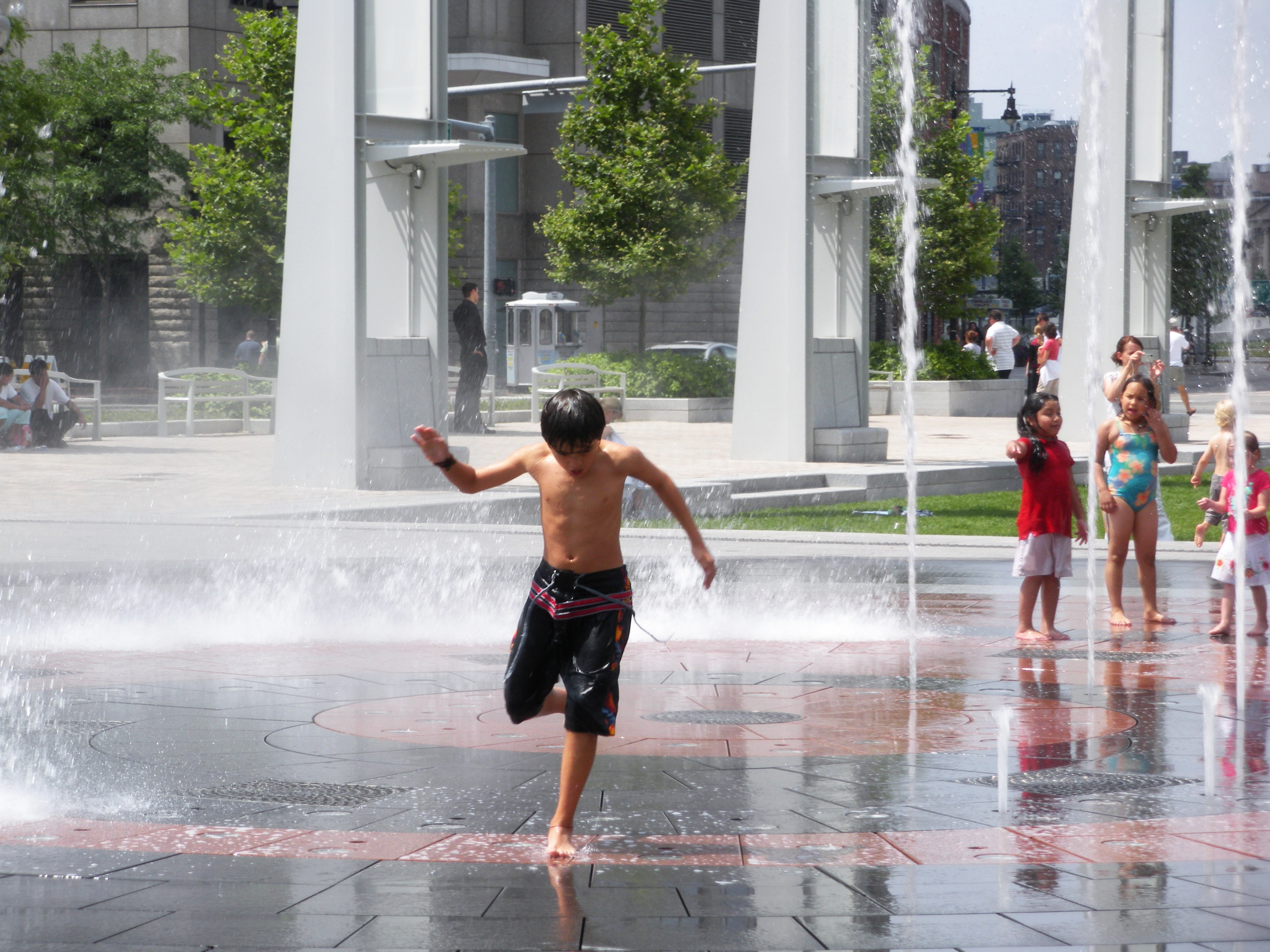 Deep summer is when laziness finds respectability.— Sam Keen
There's nothing like the lazy stretch of a summer afternoon, with the slow whirl of lawn sprinklers, the idle slap of screen doors, and cool refreshing drinks of iced tea under an umbrella or on a front porch. Here, in Bethlehem, New Hampshire, visitors take a wagon ride through fields of lupins–like in the old days.  In summer, we can enjoy summer's timeless and lazy pleasures.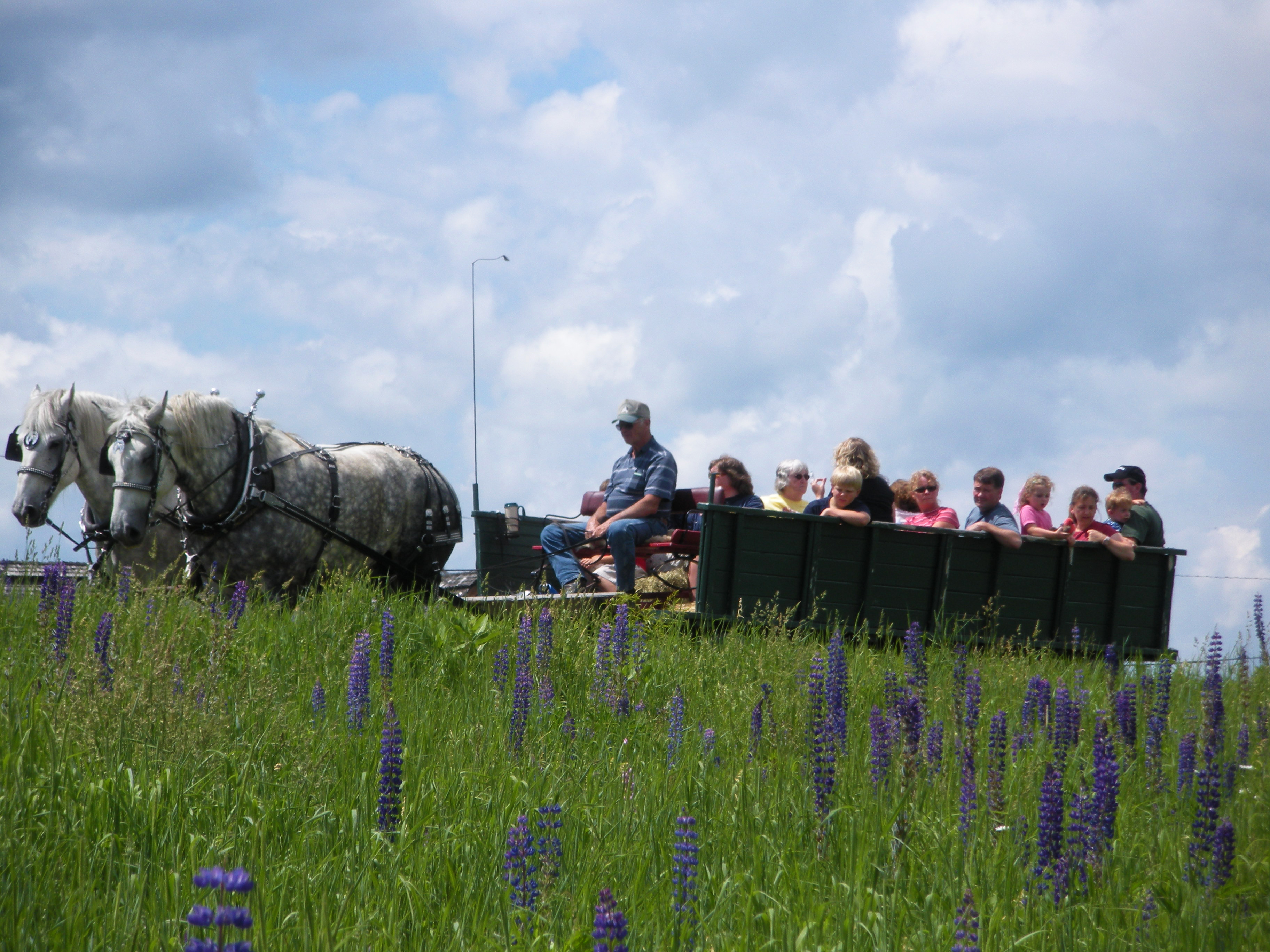 And finally, summer is a time when nature shows off her incredible beauty.  I captured these bleeding hearts several weeks ago on a walk at sunset.  The beauty and details of these magnificent blooms symbolize one of my greatest pleasures of summer–visiting gardens.  You can be sure that I'll be revisiting these moments in my mind when the temperature drops and the cold winds start blowing again.
We invite you join us this week for Amy's Summer challenge.  Her post features beautiful shots of her favorite summer places, so be sure to stop by and take a look.  We also hope you join us and share your visions of summer.  Please use our "Lens-Artists" tag for inclusion in our WP Reader section.  Using tags can significantly increase the number of readers who see and comment on your posts. For instructions on adding tags, click on this link.  We'd hate if people couldn't find and enjoy your posts.
For the rest of July, we'll continue our focus on the seasons.  Here's our theme calendar for the next few weeks:
July 11  Tina  Spring
July 18  Patti  Autumn/Fall
July 25  Ann-Christine   Winter
I hope you are enjoying the beauty of the season–wherever you may be.   And a sincere thank you for following our Lens-Artists Photo Challenges.  We are delighted you are exploring and sharing your creativity during these trying and often stressful times.   Take care and be well.