And all at once, summer collapsed into fall – Oscar Wilde 
This week for Lens-Artists Photo Challenge #106, our seasonal focus shifts to autumn, which is a time of change in many parts of the world.   Summer's bold and vibrant flowers start to fade, wither, and turn to seed.
Fall is a second spring when every leaf's a flower.  ~Albert Camus
Leaves that were once green turn vivid shades of red, orange, and gold.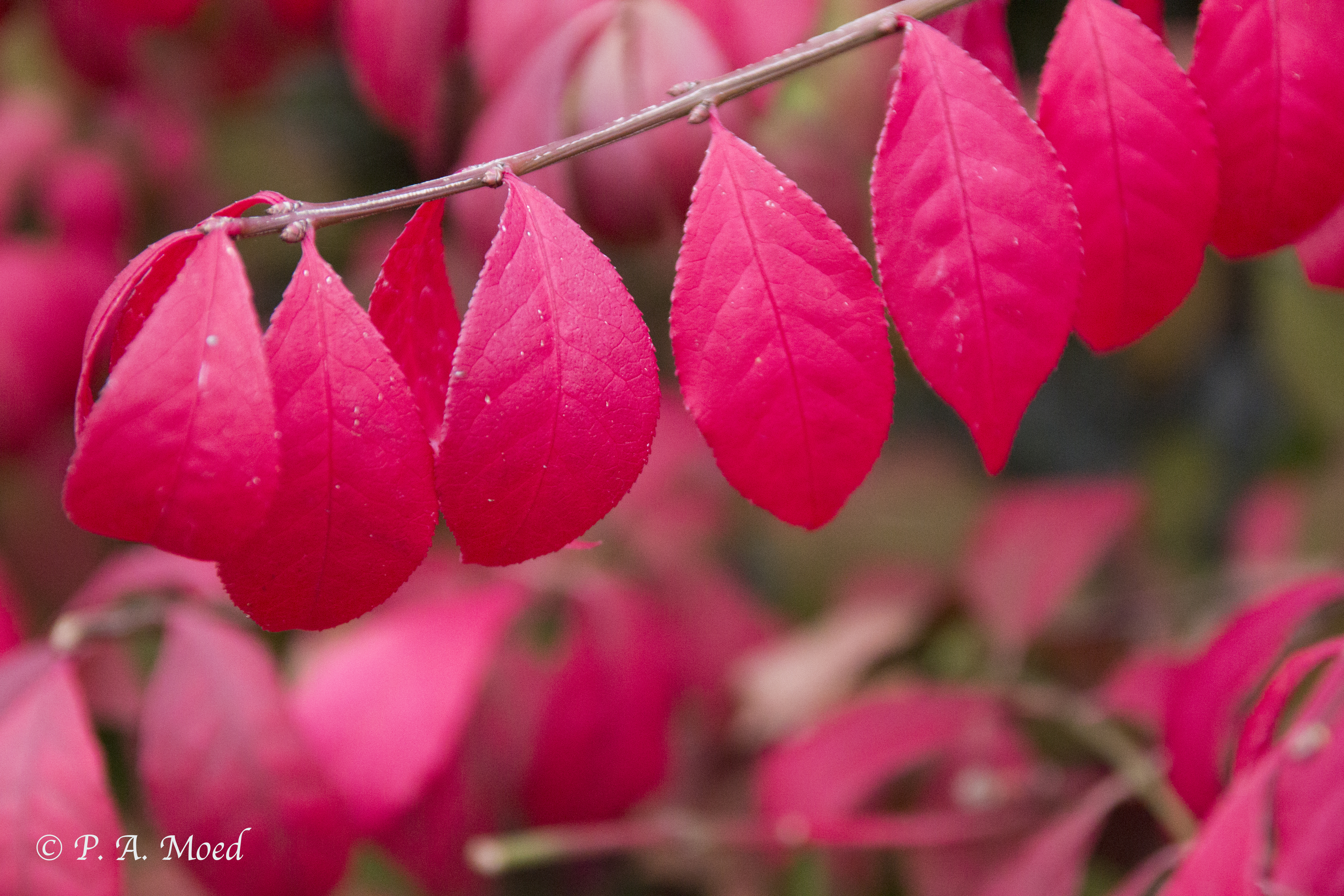 Life starts all over again when it gets crisp in the fall~ F. Scott Fitzgerald, The Great Gatsby
Harvest festivals mark the end of the growing season and nature puts on a grand display as temperatures grow colder.  The ground is carpeted with leaves, nuts and seeds.  Farmers plow under the last vestiges of the summer harvest and some people store canned fruits and vegetables to provide a taste of summer even during the long winter months ahead.
I'm so glad I live in a world where there are Octobers.–L. M. Montgomery
Many people are revitalized in the the cooler temperatures.  At the same time, the weather grows stormy and unpredictable and the days grow shorter.
Autumn…the year's last, loveliest smile.~William Cullen Bryant
Nature is reduced to its most elemental state.  Branches are stark, and so are the remaining leaves and stems of plants.  Soon, it will be winter.
For me, autumn is a nostalgic time, filled with memories of our son's first days of school, apple picking, the golden light of autumn, and time spent with friends and family gathered to celebrate the harvest festivals.   This autumn will be different.  Our son lives now in Canada, which has closed its borders to Americans.  So we will have to wait for the covid situation to improve before we can see each other again. Then, we'll truly celebrate and appreciate once again the gift of our son's love as we create memories of our time spent together.
We hope you will join us for this week's Lens-Artists Photo Challenge #106 Autumn and share your images of this season.  What does autumn look like in your part of the world?  What does this season mean to you personally?  If you don't live in a temperate climate and you don't have an autumn, show us a change in weather, such as the arrival of a dry or wet season, like the monsoons.  In your post, include the "Lens-Artists" tag so it will appear in the WP Reader, which can significantly increase the number of readers who see and comment on your posts.  For instructions on adding tags, click on this link.
A special thanks to Tina for hosting last week's Spring challenge. Your images of spring were a wonderful reminder of the beauty, hopefulness and poetry of that season.  Thanks for sharing them with all of us.
Have You Seen These?
Next week, it's Ann-Christine's turn to lead the July Seasons Challenge for LAPC, when she'll be exploring Winter, so please stop by!
And finally, I hope you are enjoying the beauty of the season–wherever you may be.   Our sincere thanks for being a part of our Lens-Artists Photo Challenges.  Your participation and creativity are a gift to us during these trying and often stressful times.   Take care and be well.