First, let me start with a few words about our last challenge.  Your collections of everyday objects brought a lot of smiles into my week.  You showed us a wide range of objects, including owls of all shapes and sizes, a well-loved portrait of John Lennon, a lock with multiple keys, chili peppers, kitchen utensils, multicolored bowls, sock puppets, beach umbrellas, park benches — to name a few.  Your collections were a fresh look at things we might not pay attention to.  They revealed details and nuances that were often surprising.  I truly enjoyed your choices and your explanation of why they were personal favorites.
This week, our friend Ann-Christine leads LAPC #112 with her creative and fun theme.  Can we visualize one or more of the following descriptive words–growing, crowded, tangled, exuberant, and comfortable?  I hunted through my archives for this challenge and came up with this collection:
Tangled Greens on My Lunch Plate at the Museum of Fine Arts, Boston
One of my favorite places to visit in Boston is the Museum of Fine Arts.  Their lunches are pretty terrific, too.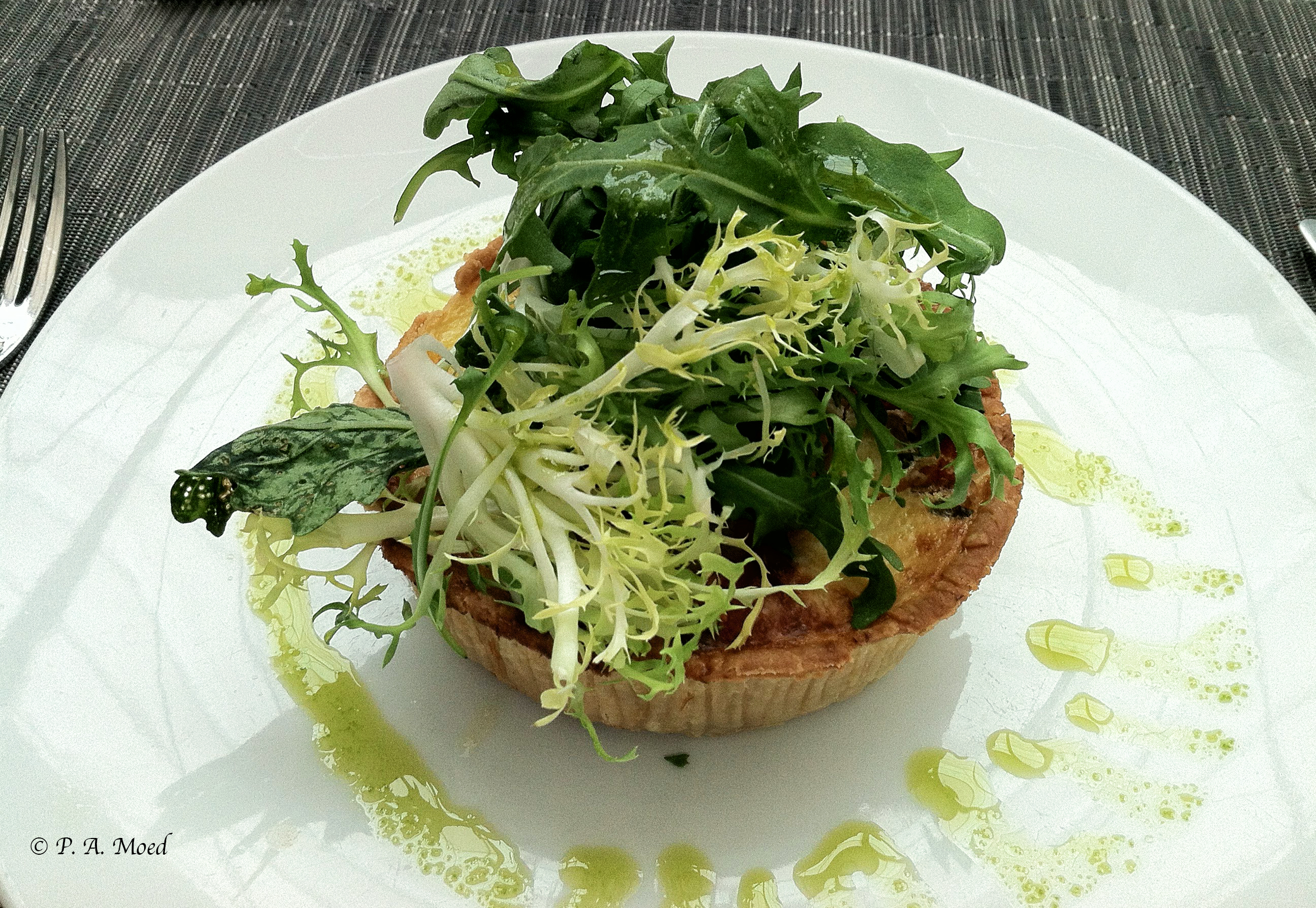 A Wall of Tangled Graffiti, Melbourne, Australia
This wonderful wall of graffiti on Beaney Lane stopped me in my tracks when we were visiting Melbourne last year.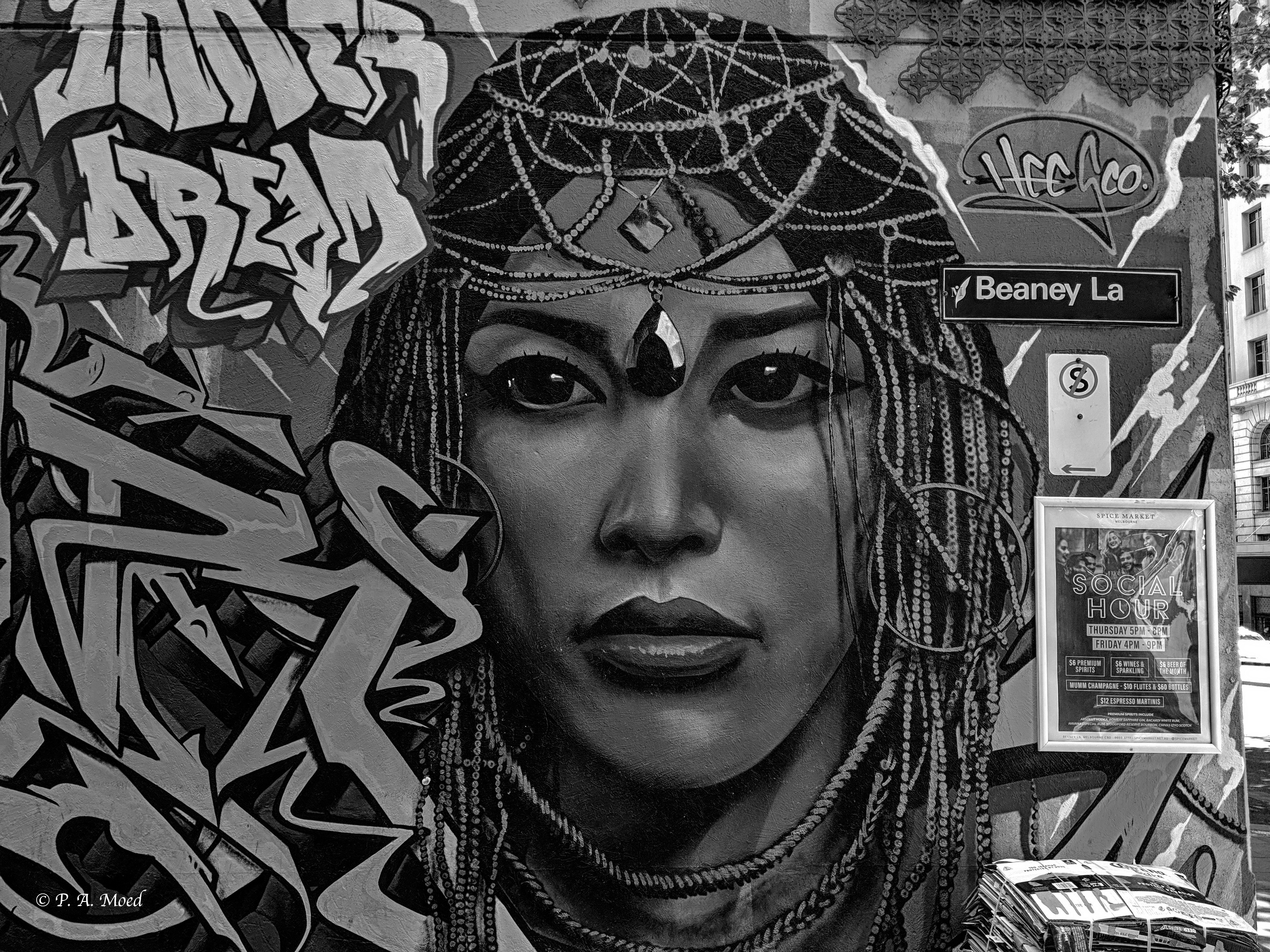 Summer Flowers Growing in Waltham, Massachusetts
While waiting for my husband to finish a visit to a doctor, I captured this wonderful lilac heather earlier this week.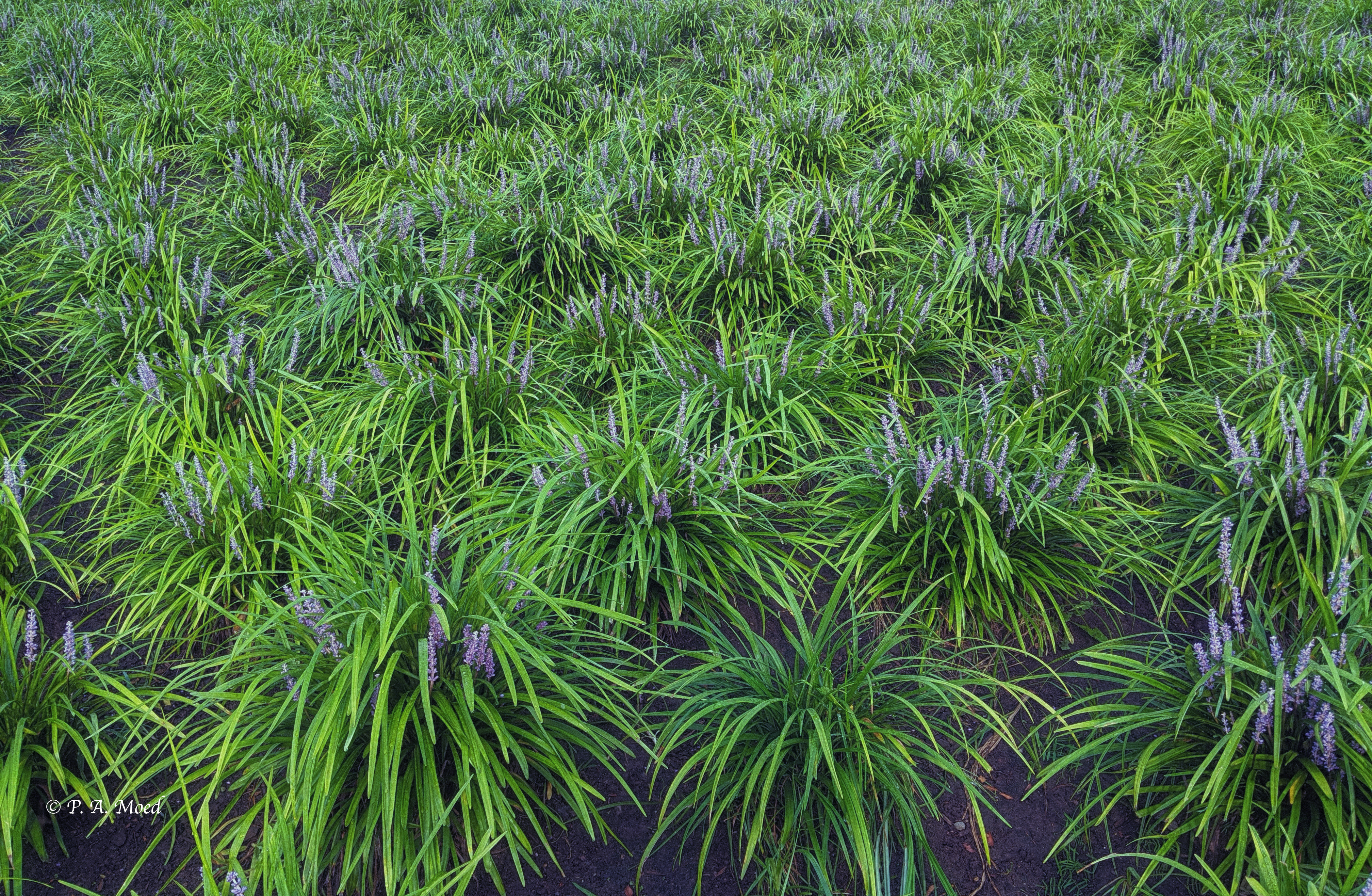 Desert Flowers Growing in Phoenix, Arizona
On a hike in the Sonoran Desert outside Phoenix, I glimpsed this flower growing in a rocky escarpment.
Crowded in Rome
After climbing to the top of the Castel Sant' Angelo (Hadrian's Tomb) in Rome, we had a great view of the crowded Ponte Sant' Angelo.
Crowded in Grand Central Station in New York City
Grand Central is one of my favorite architectural wonders in New York City.  The majesty and grandeur of the main waiting room is never diminished by the crowds.
Exuberant Dancing in Chicago
The Fiesta del Sol is the largest Hispanic festival in the Midwest.  One year I captured these young women dancing in the street.
Exuberant Playing in the Hamptons
Early one evening, I captured this young girl taking an exuberant leap from a lifeguard chair in the Hamptons, Long Island.
Comfortable at Meier Gardens
This bronze statue (Lying Man, 2003)  by the sculptor Sean Henry is made from stone, but the man looks very comfortable as he stretches out in the sun at Meier Gardens.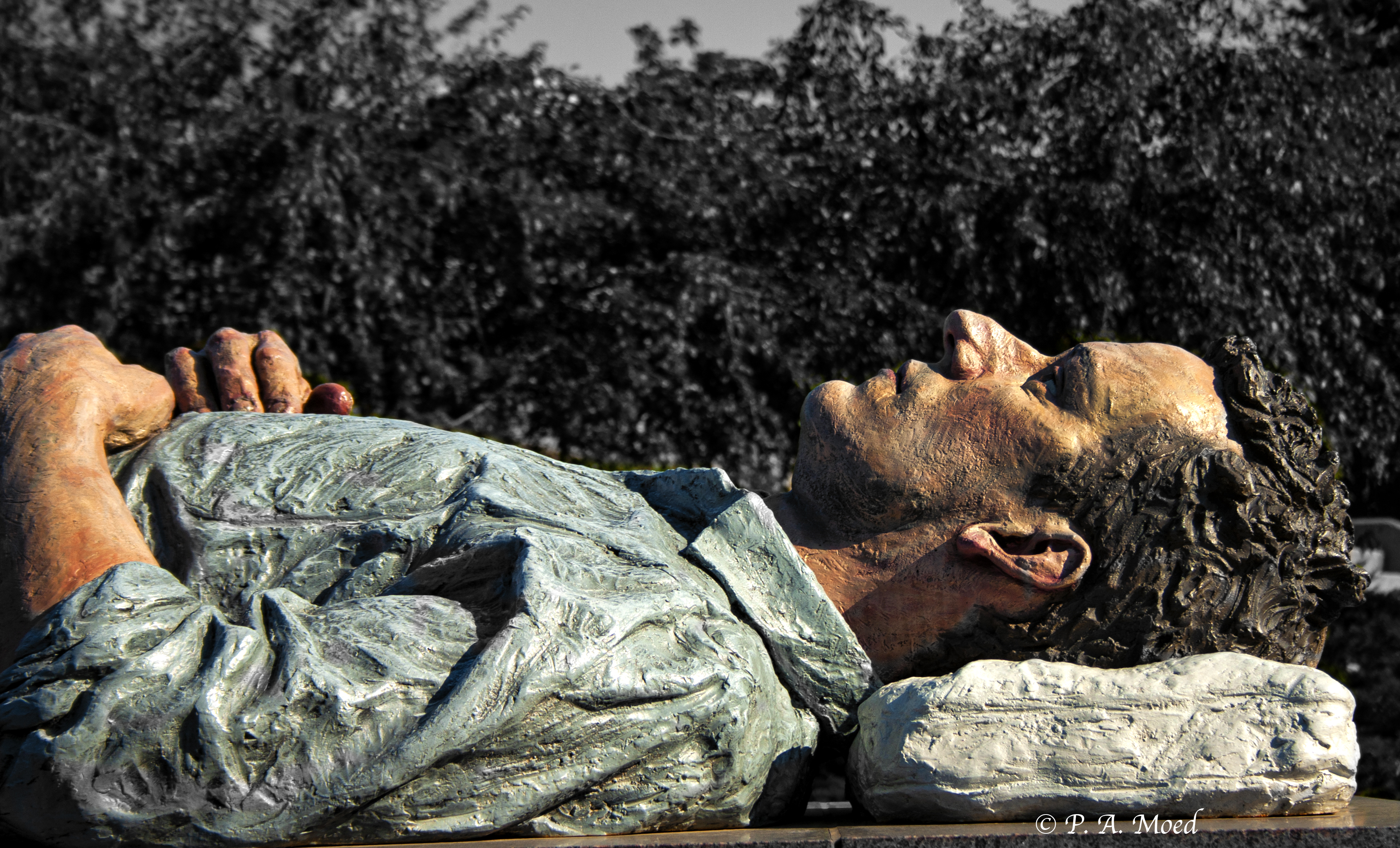 Comfortable at the Villa Borghese
Venus Victrix by Antonio Canova was commissioned in 1804 by Prince Camillo Borghese to portray his young wife, the younger sister of Emperor Napoleon Bonaparte.  She looks very elegant reclining on her lounge chair.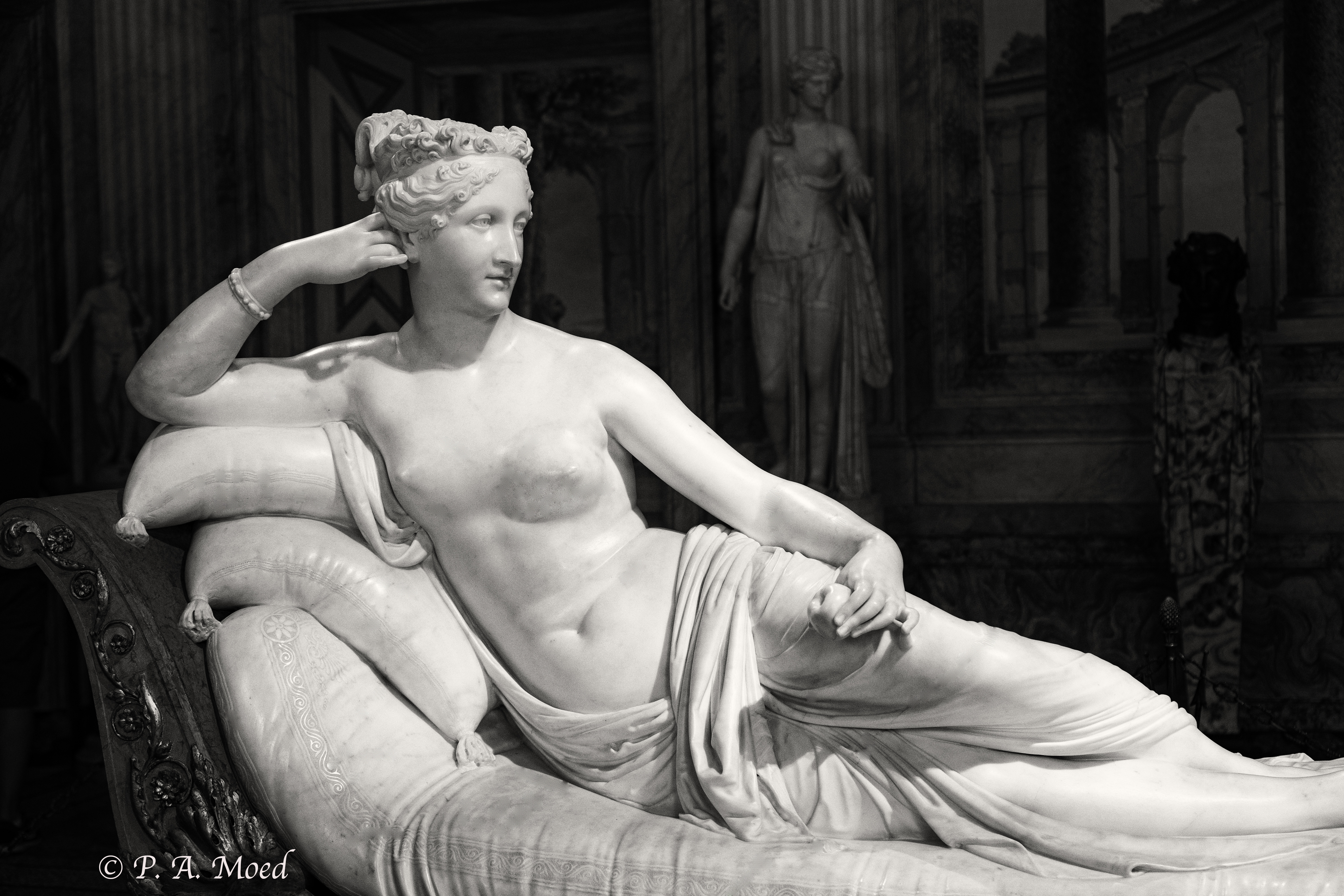 A special thanks to Ann-Christine for hosting LAPC #112: Pick a Word and giving us her wonderful creative inspiration.  We hope you join us this week.  In your post, include a link to her post and use the "Lens-Artists" tag so it will appear in the WP Reader. For instructions on adding tags, click on this link.
We're delighted to announce that our next guest host for LAPC #113 is Rusha Sams who hosts the blog Oh, the Places We See.  Stay tuned for her weekly creative inspiration on Saturday, September 5th.
In the meantime, take care, everyone, and keep creating!