To the European, a Yankee is an American.
To an American, a Yankee is a New Englander.
To a New Englander, a Yankee is a Vermonter.
To a Vermonter, a Yankee is someone who eats apple pie for breakfast.
And to a Vermonter who eats apple pie for breakfast
a Yankee is someone who eats it with a knife.
~An old Yankee joke
In an odd twist of fate, we were homeless when the pandemic began earlier this year.  We had spent the previous two years traveling full-time, but in March as Covid continued its relentless spread around the world, we abandoned all our plans and faced another issue.   Where were we going to live in the USA?  We needed a home right away.  Not only that, we needed a hideaway where we could feel safe during the pandemic.  So, after two years of living out of suitcases, we headed north to this quiet corner of New England and rented an apartment in Portsmouth, New Hampshire.
So, why Portsmouth?  Why New England?  Here's my answer in both words and images to Ann-Christine's intriguing "My Hideaway" theme for Lens-Artists Photo Challenge #119.  
The Lighthouses of New England
The lighthouses in New England have become (full disclosure) bit of a personal obsession.   By some estimates, there are approximately 150 lighthouses in this part of the United States.  So far, we have visited 10 in New Hampshire and Maine and have a long list of others we'd like to see.  Each one is unique and acts as a reminder of a time when shipping was the main means of transportation for commerce, as well as for the passengers who needed to travel and could afford it.  But traveling by ship was extremely risky, given the infamous rocky Atlantic coastline and strong winds along the Eastern shore.  Hence, lighthouses were a practical and economic necessity for guiding ships through rough waters.
In my first photo, you can see the Pemaquid Lighthouse in Bristol, Maine, which we visited earlier this week, along with a handful of tourists.   The lighthouse is the oldest of the 3 structures in this photo and dates from 1835.   The lighthouse keeper's house on the left and the storage house for whale oil on the right, date from 1857 and 1896, respectively.  This lighthouse was wonderfully maintained and has a marvelous view of the rocky Maine coastline.  We were hoping a lobster shack was nearby, but at this time of year, many of them had already closed for the season.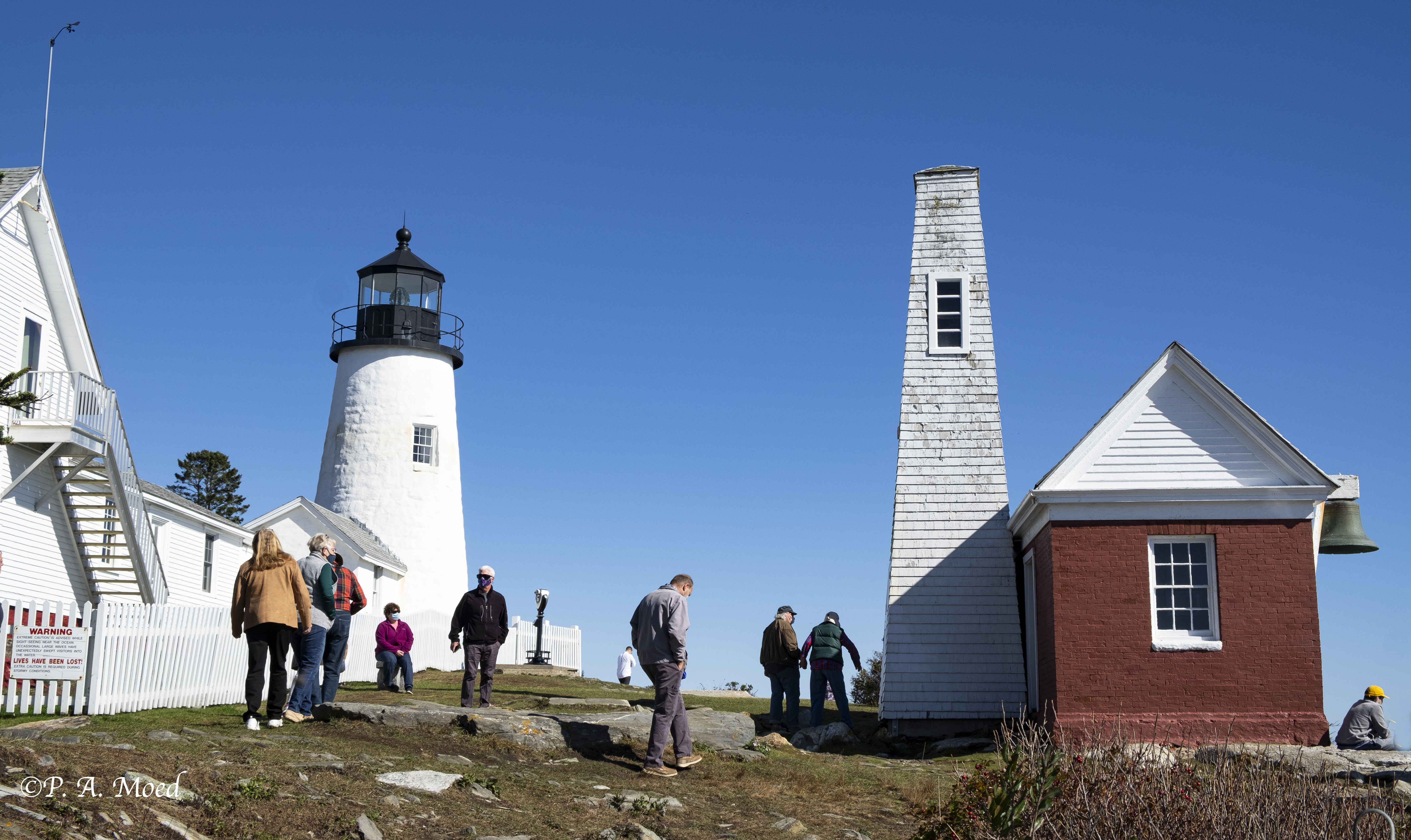 Literary New England
In this short life
that only lasts an hour
how much–how little–is
within our power.― Emily Dickinson
In this part of the country, many literary greats were born and wrote their creative masterpieces, including Ralph Waldo Emerson, Henry David Thoreau, Emily Dickinson, Robert Frost, Anne Sexton, John Cheever, and Mark Twain.  Today, the tradition continues with literary luminaries, such as Stephen King, John Irving, and Anita Shreve.
This is Emily Dickinson's house, which we visited before the pandemic.  Her quiet, but powerful spirit filled the place.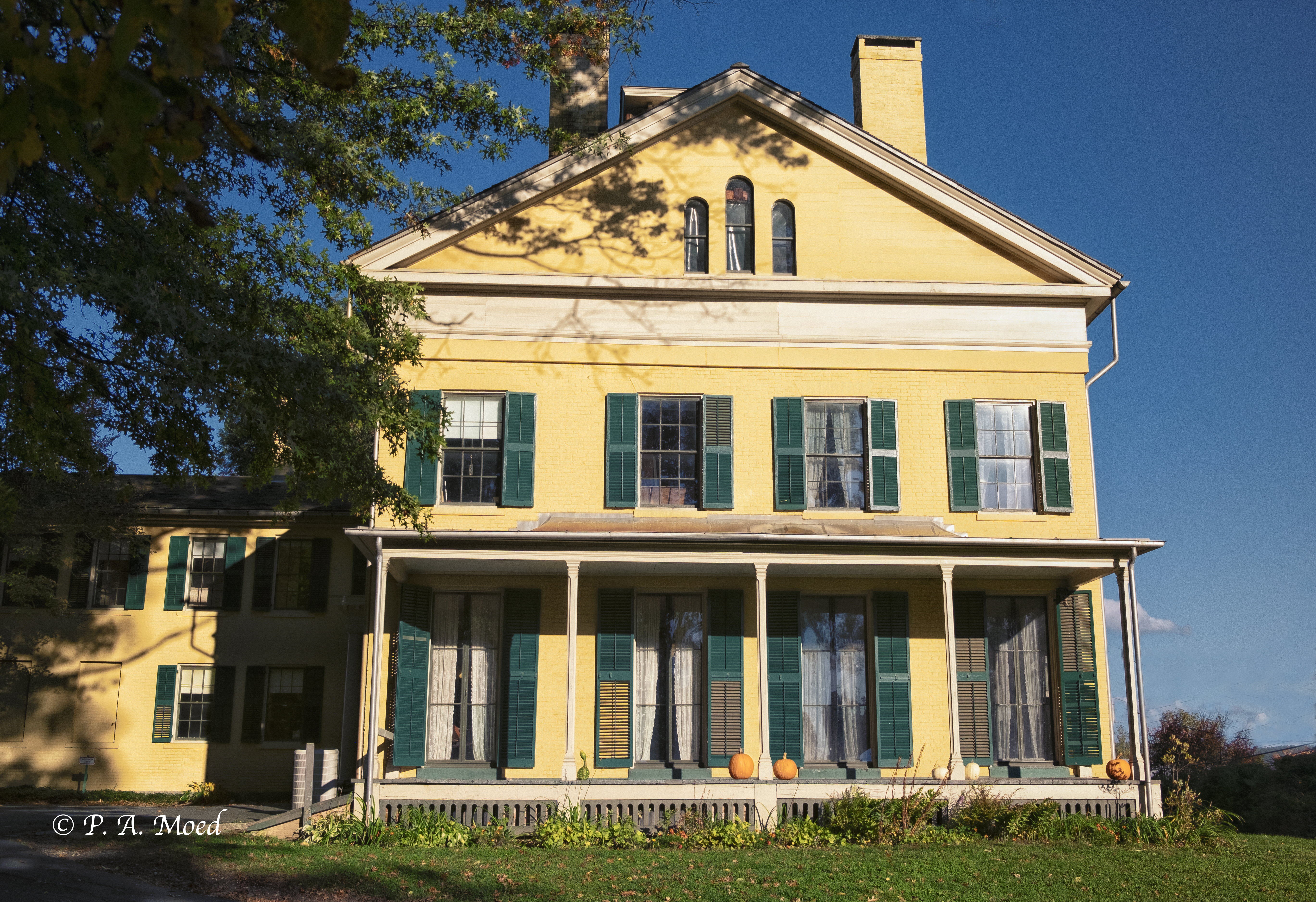 Historical New England
European settlers established communities up and down the East Coast of the United States starting in the 1600's.  You can still see remnants of their settlements–like Strawberry Banke in Portsmouth, which has 37 restored buildings dating back to colonial times.
One afternoon, we met a tour guide, in costume, who told us about his role as a ship captain in the 1700's.  Even though he wore a mask because of Covid, he stayed true to his role during the entire conversation and graciously agreed for me to take a photo–even though he admitted he had no idea what a photo was.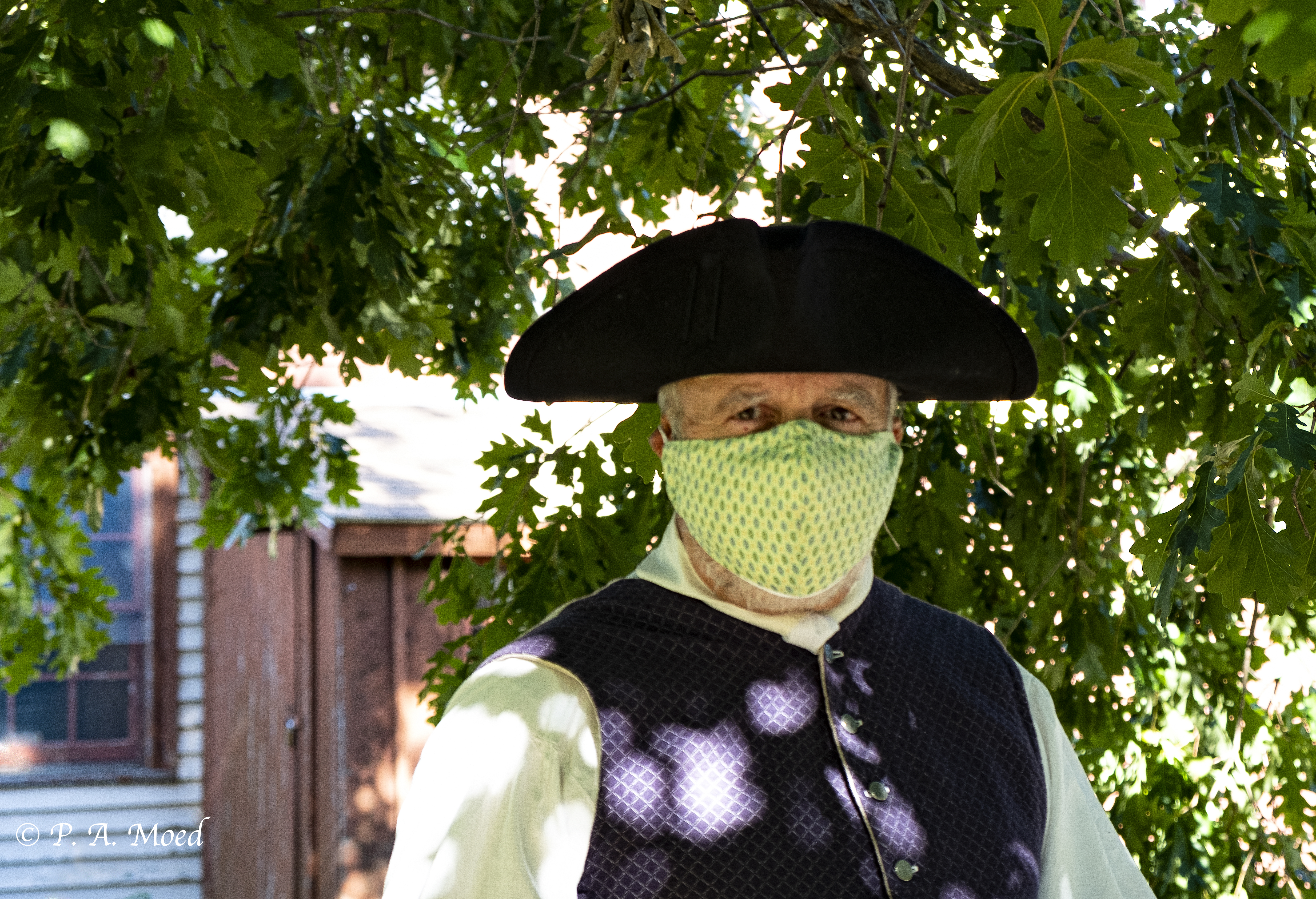 Educated and Cultural New England
Without a doubt, higher education is a major part of the New England economy and culture.  According to the New England Board of Higher Education over 800,000 students were enrolled in colleges and universities in 2017-2018.  I love the tradition here of intellectual inquiry, scientific excellence, and rich cultural offerings.
Several weeks ago, we were in Boston for an appointment, so we bought a take-out lunch, and found a spot to eat on the Harvard Medical School campus.  As you can see, the grounds were immaculate.  I bet golfers are envious of that lush lawn.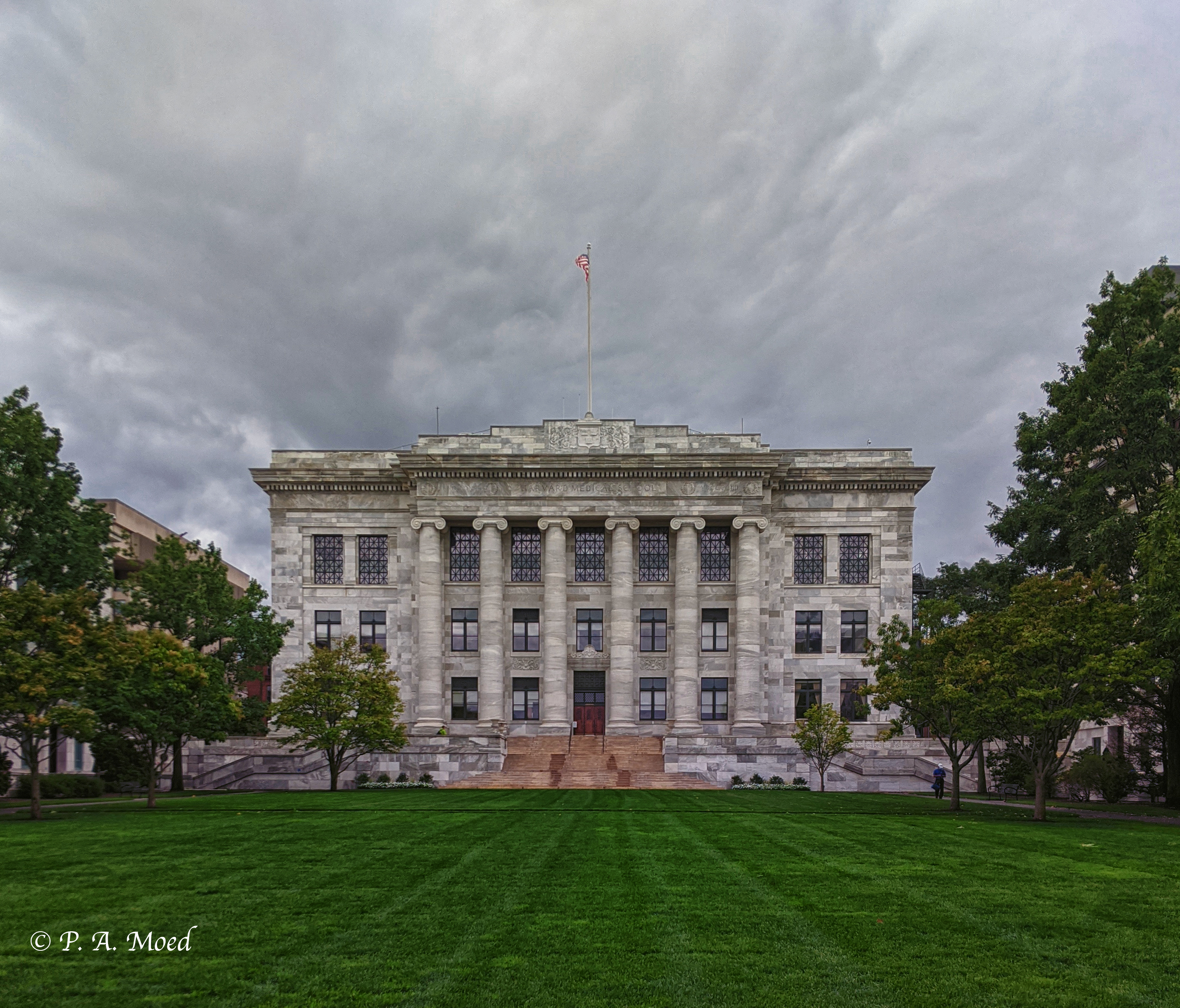 Autumn and Halloween in New England
New England justly deserves its reputation as the premier spot in the United States to view the beauty of autumn.  It's also the place with an infamous history dating back hundreds of years ago when some Puritan women were once put on trial for witchcraft in the 1700's.  But today, New Englanders really embrace Halloween and its macabre ghosts, goblins, and witches.  (An interesting irony, isn't it?)  On a recent walk, we came across this playful ghoul swinging in a tree in our neighborhood.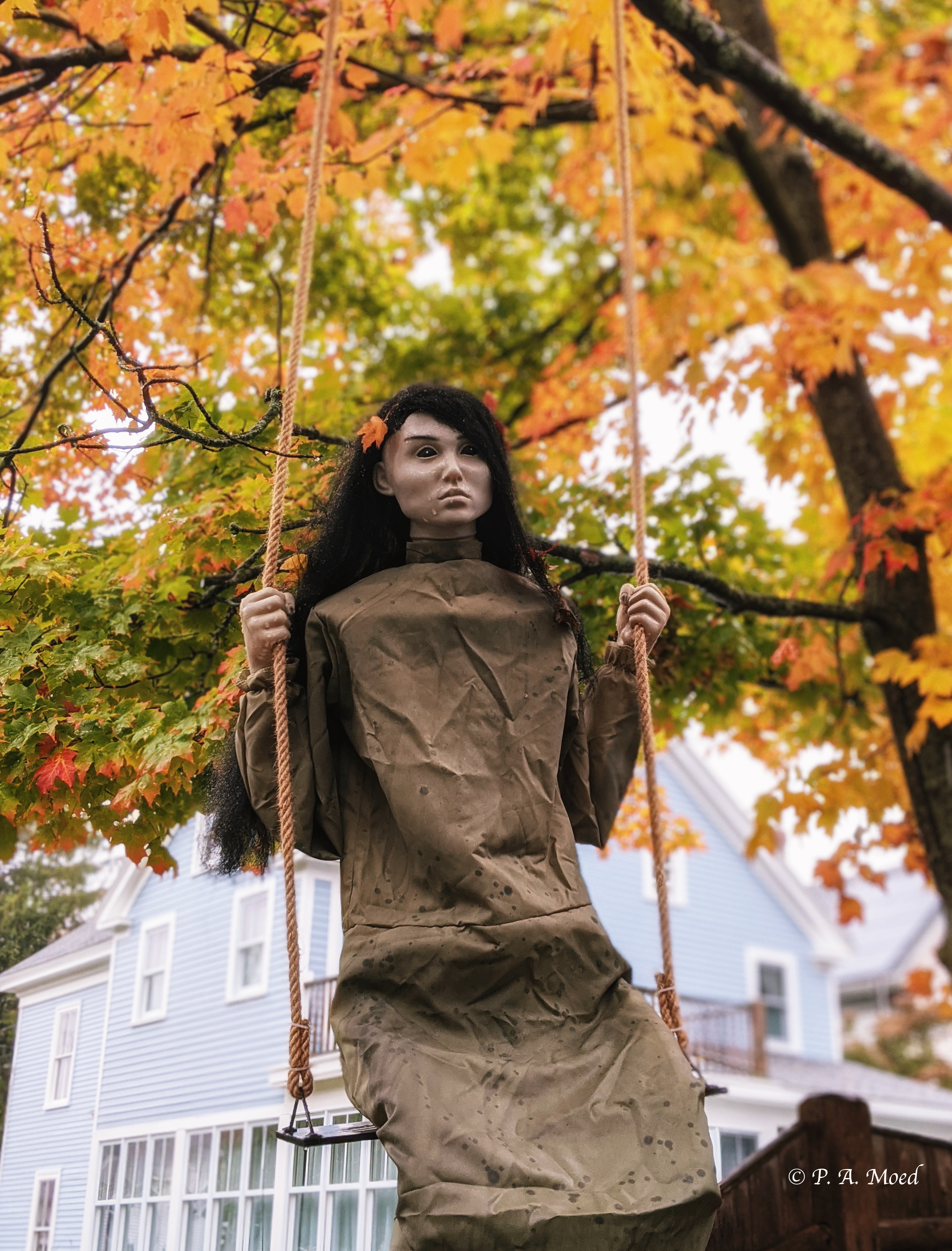 I'll end my post with a few New England proverbs that reveal the homespun wisdom, dry sense of humor, agricultural past, and pragmatic attitude towards life in this part of the country.  I think you'll enjoy them:
New England Proverbs

"You can't keep trouble from coming, but you don't have to give it a chair to sit on."
"The world is your cow. But you have to do the milking."
"It won't be warm till the snow gets off the mountain, and the snow won't get off the mountain till it gets warm."
"Talk less and say more."
"A good word now is worth ten on a headstone."
"The hardest work is to do nothing."
We hope you join Ann-Christine's "Hideaway" photo challenge this week.  Please be sure to visit her post to see her remarkable glass hideaway in her backyard!  In your post, include a link to Ann-Christine's original post and use the Lens-Artists tag so that everyone can find your post in the WP Reader.
Looking back at last week, I want to extend a special thanks to Anne Leueen and Biasini for hosting last week's Lens-Artists Photo Challenge #118 and inspiring us with their Communication theme.  Your creative responses to the challenge covered communication in its many forms– between insects, animals, marine life, people, and in petroglyphs, architecture, and flowers….to name a few.  They were wonderful!
Looking ahead to next week, it's Tina's turn to lead the challenge, so be sure to visit her site on Saturday, October 24th at noon.
In closing, once again I'd like to give special thanks to all of you in our creative community for your continued participation, support, enthusiasm, and creativity.  You always inspire us!   I hope you have a wonderful, creative week and please stay safe.