The desert doesn't care who you are, and neither does anyone or anything who lives in it.
― Deanne Stillman, Joshua Tree: Desolation Tango
For this week's Lens-Artists Photo Challenge #78, I'm going to surprise you.  Many of you know that I am a city girl, who loves exploring and living in urban areas.  But for Ann-Christine's Special Spot Shots challenge this week, I'm going rural.  Very rural.
One of my favorite places is Joshua Tree National Park in Southern California, which stunned me with its natural, rugged beauty when we visited it two years ago.  Let me show you why.
First of all, it's like no other place on earth.  It was formed at the intersection of 2 different desert ecosystems–the Mojave and the Colorado.   It's home to a variety of plants and animals, and it features striking typography and wild weather, including torrential rains and strong winds.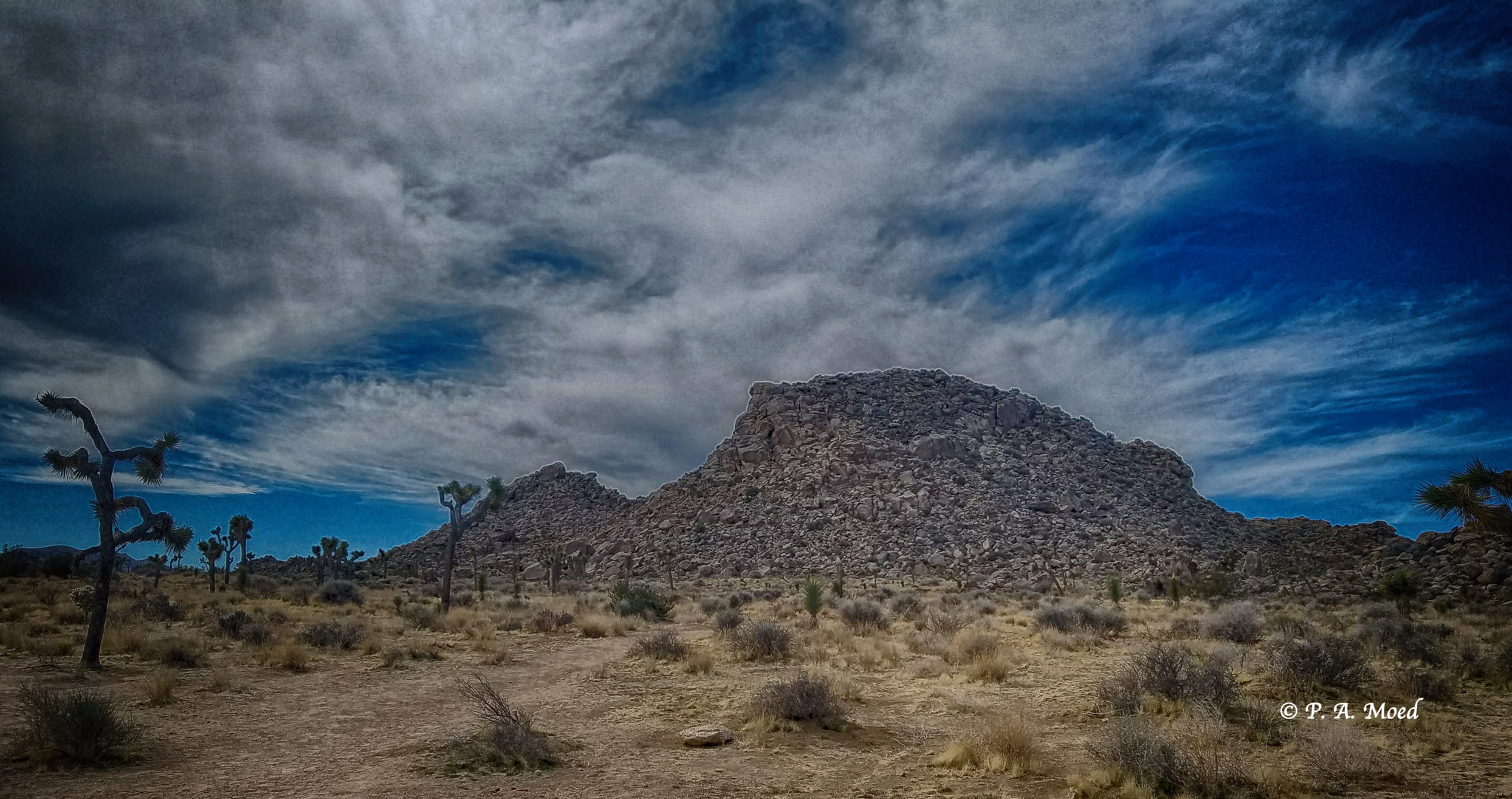 It's also the home of the famous Joshua Tree, (the Yucca brevifolia), which is a member of the Agave family.   It's classified as a monocot, a subgroup of flowering plants including grasses and orchids.   I processed this image in black and white to highlight some new spiky shoots sprouting from the top of the tree.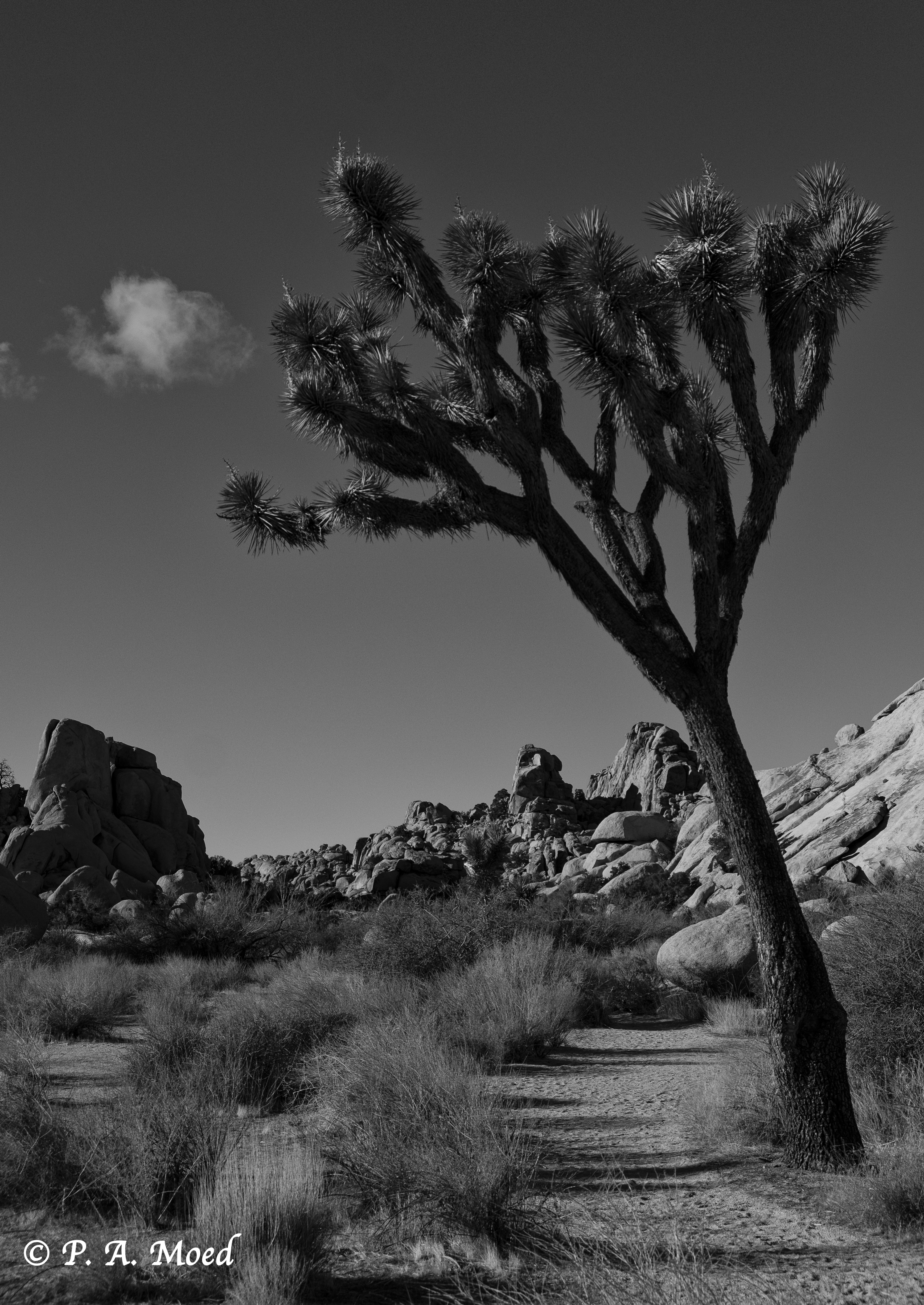 I processed this next shot in black and white to highlight the rugged texture of the giant boulders which dot the landscape in haphazard piles.  In this shot, you can also see the dwarfed Joshua trees, which ring the base.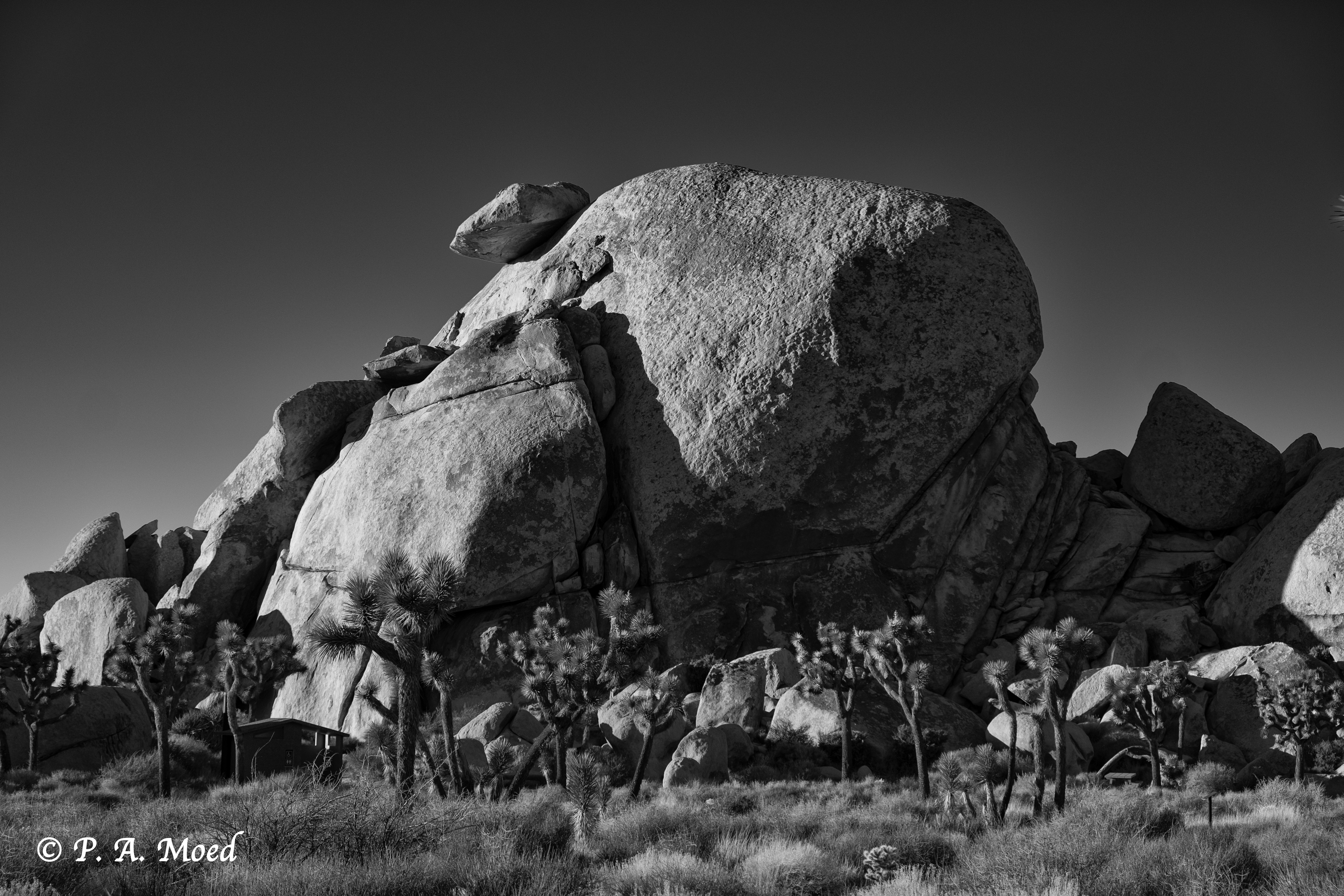 Rock climbers of ability levels love Joshua Tree because of the wide variety of rock formations and the degree of  challenge.  In the park there are 8,000 climbing routes and 2,000 boulder challenges to choose from.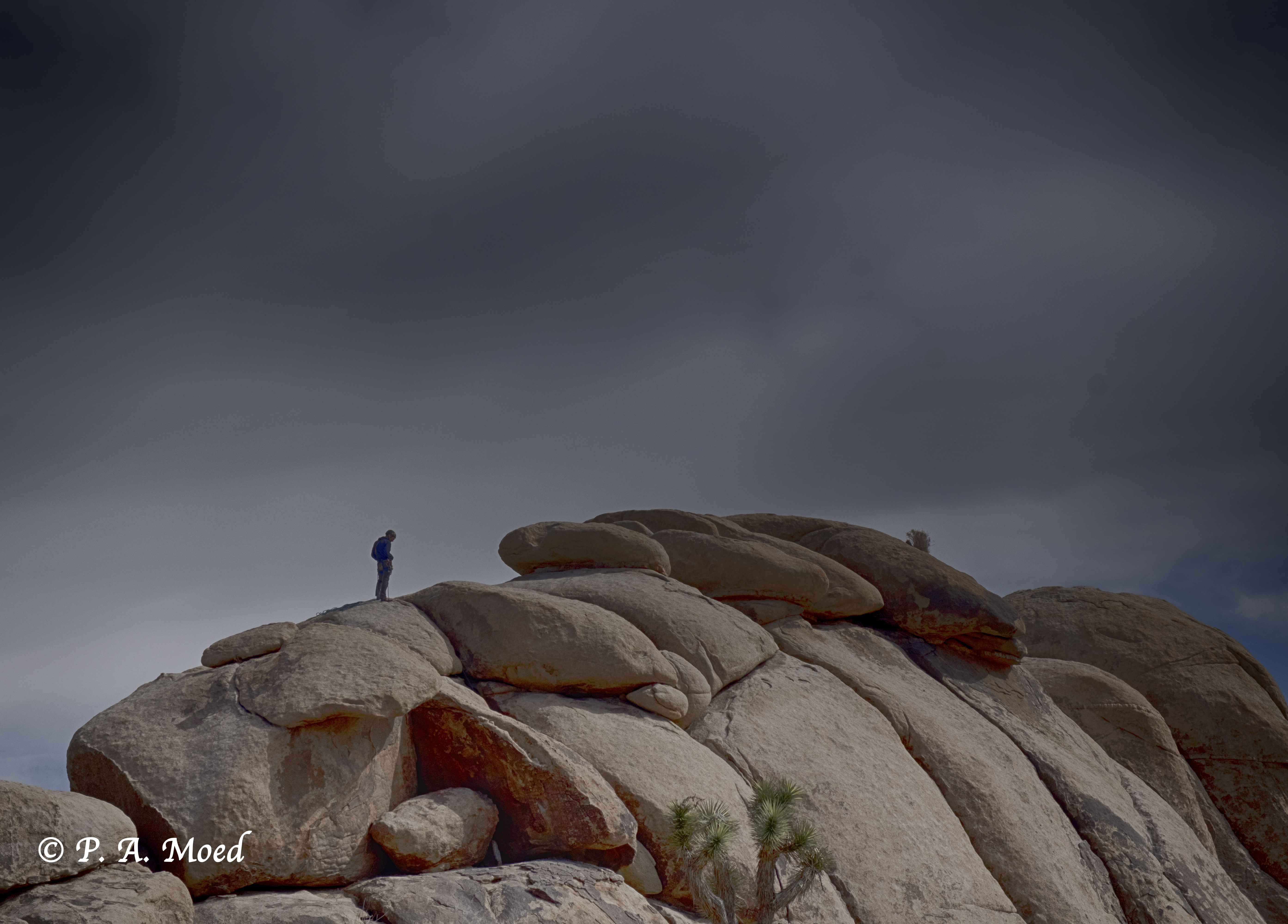 When we visited the park, I went on a photo shoot with a professional photographer who took us to the most "photogenic" spots in the park around sunset.  Here you can see how the soft light at twilight colors the evening sky and the surface of the rocks.  It was a stunning site and an unforgettable experience.
Now that you've gotten a glimpse of one of my favorite spots, I hope you have a chance to visit it.   For more information on the park, click here.
Thank you, Ann-Christine for another inspiring theme this week.  I encourage you to visit Ann-Christine's site to see her beautiful post, highlighting one of her favorite places–Diocletian's Palace, which is a UNESCO World Cultural Heritage site in the historic city of Split, Croatia.  Be sure to link to Ann-Christine's original post. (Links posted within the Reader are not working correctly.) Use the Lens-Artists tag to help us find you.  Next week, it's Amy's turn to host challenge #79.  As always, Amy, Ann-Christine, Tina and I hope you will join us.
I'd also like to add a special note of thanks to those of you who shared your "Favorite Photos of 2019."  I loved seeing the variety of your posts, your treasured images, and your thoughts on the year 2019.  It was a great "look back" at 2019 and time to pause before leaping into the new year.
As for me, the new year has begun with a road trip, so I may not reply to you as quickly as I'd like. Where's our next destination? You'll see next week!
Have an inspiring and joyful week, everyone!