Tina has given us a real treat for this week's Lens-Artists Photo Challenge #120.  In her post, she shares her photos from an African safari and gives us tips from an expert on photographing animals in the wild.  Going on a safari is on my ever-growing list of must-see places and experiences.
This week, I'm going to take the theme "What a Treat" in a different direction.   I'd like to share a variety of treats that I've experienced in the past few weeks that have given me great pleasure.  Are you ready?  Let's go.
Delicious
Little did I know that the Bite Into Maine food truck we discovered several weeks ago has received many national awards for their lobster rolls.  Their chefs have been honored by Food and Wine Magazine for creating one of the best rolls in the country.  The food truck is on the grounds of the Fort Williams Park in Portland, Maine, which is home to the Portland Head Light, a historical lighthouse at the tip of Cape Elizabeth.  Given that the truck is closing down for the season next week, we made one last trip this weekend for a lunch of lobster rolls and clam chowder.   Trust me.  It tastes as delicious as it looks.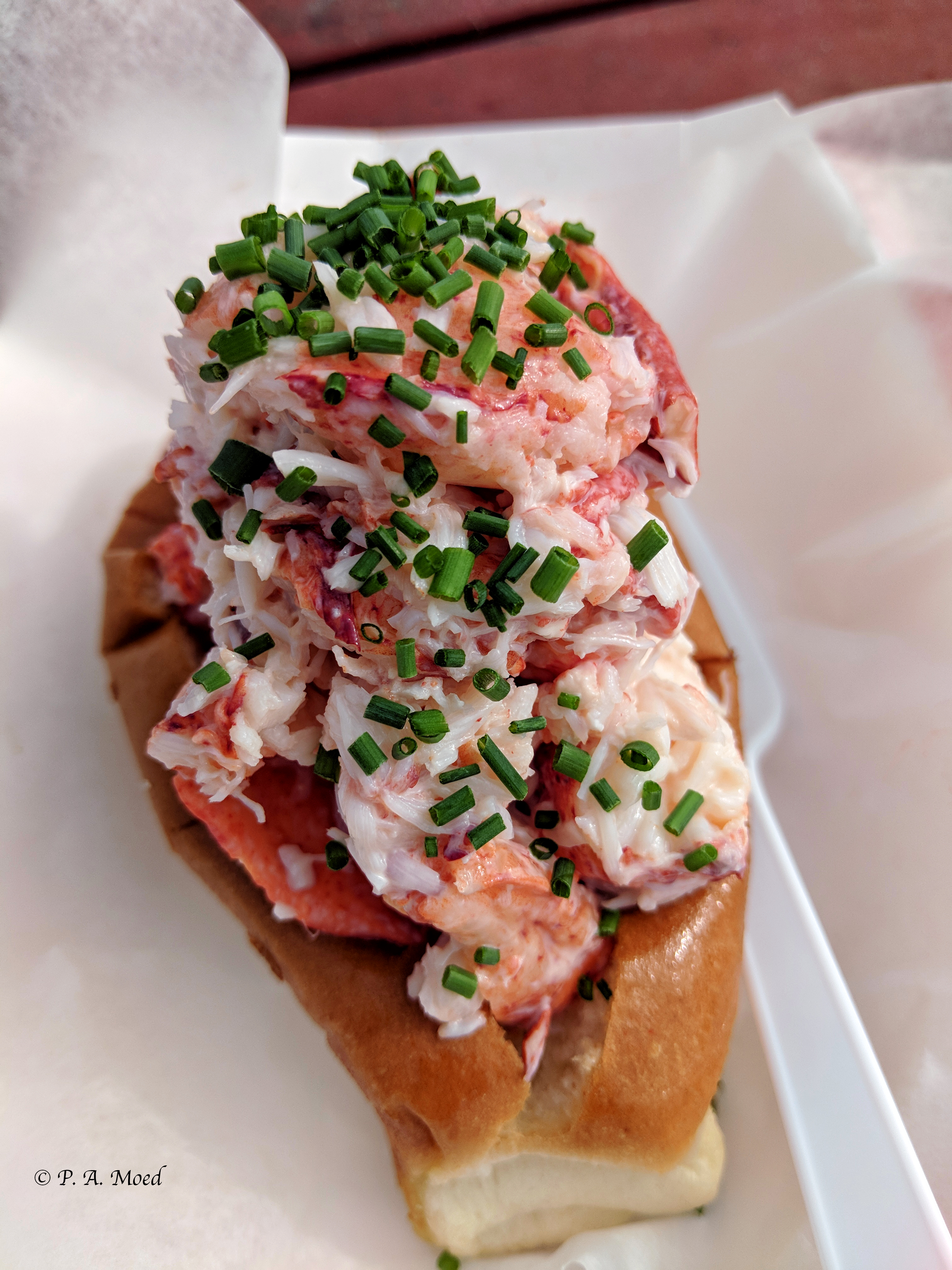 Spooky
As I mentioned in an earlier post, New Englanders embrace Halloween and decorate their homes for the holiday.  I've been delighted on our walks throughout Portsmouth to see the various displays for Halloween.  This spooky lady startled me one day on our walk.  I love the details here–her black fingernails and dark eye makeup, as well as the collection of skulls at her feet.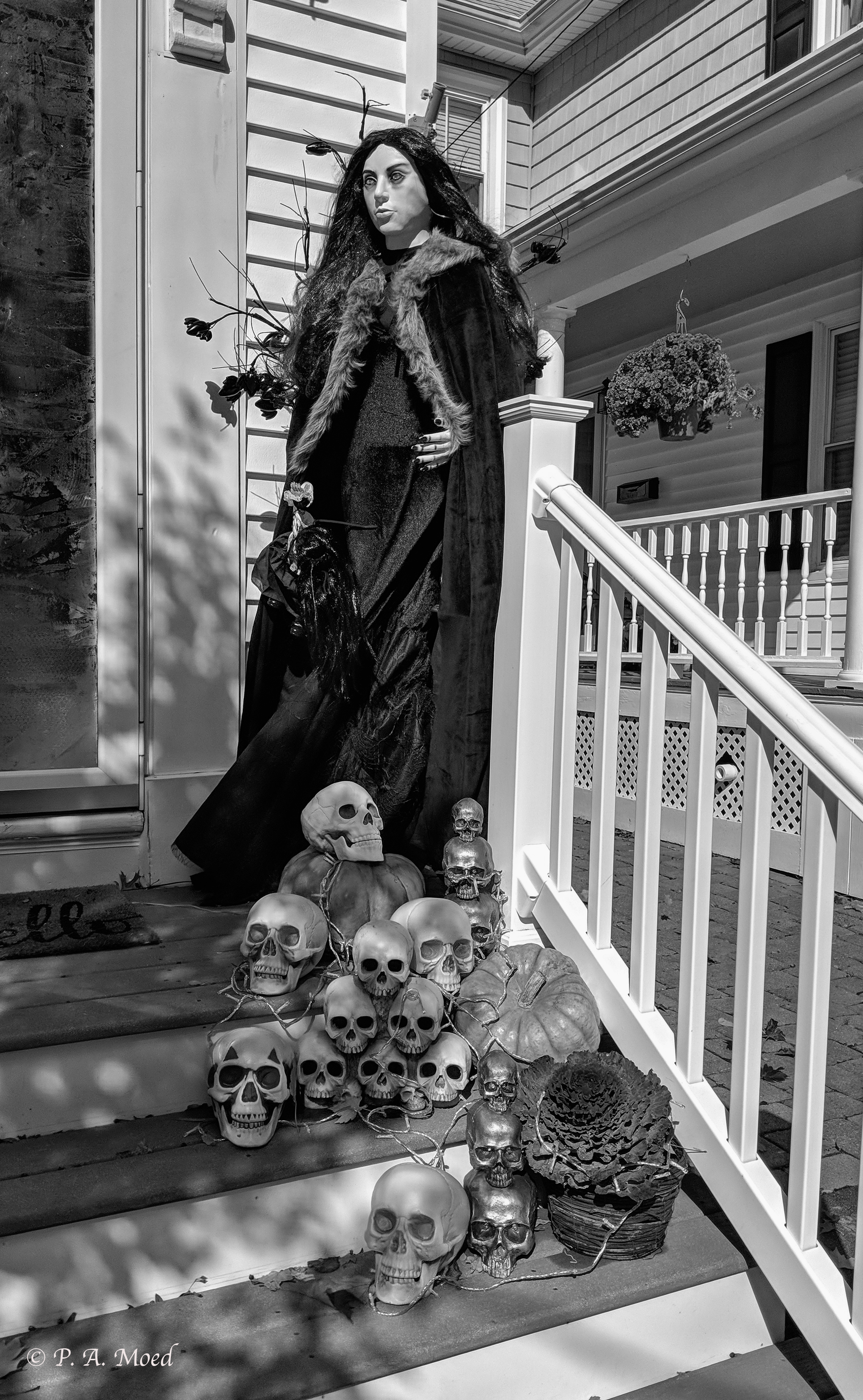 This garage looked spooky when we saw it on another walk in the early evening.  The peeling paint and the storm clouds overhead added to the creepiness of the scene.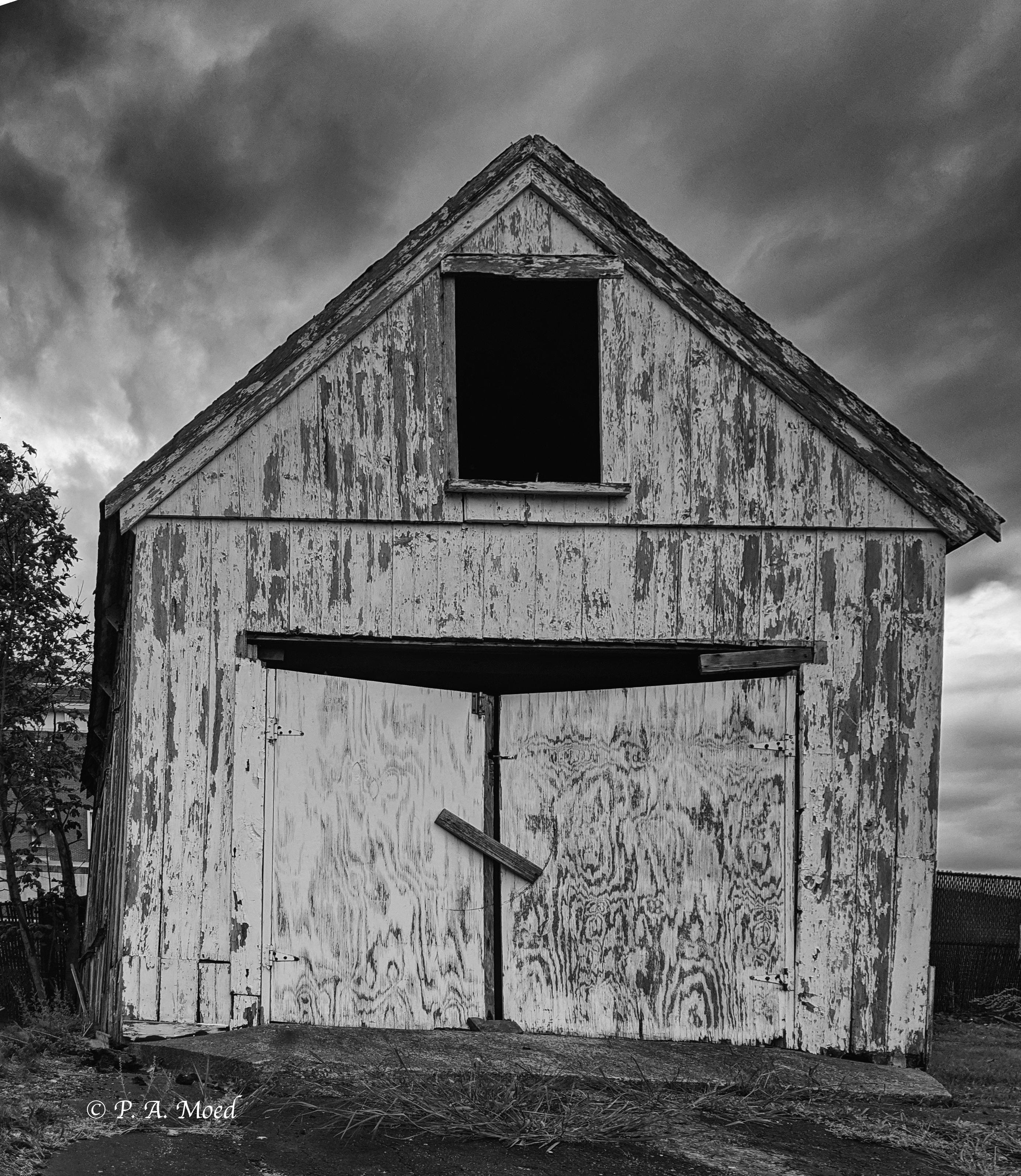 These skeletons are in a mischievous mood on another lawn in our town.  They are climbing into windows, up drain pipes, and falling from window ledges.  Two of them are also carrying a friend in a rowboat!  This is only a small sample of the dozen or so skeletons cavorting around the house.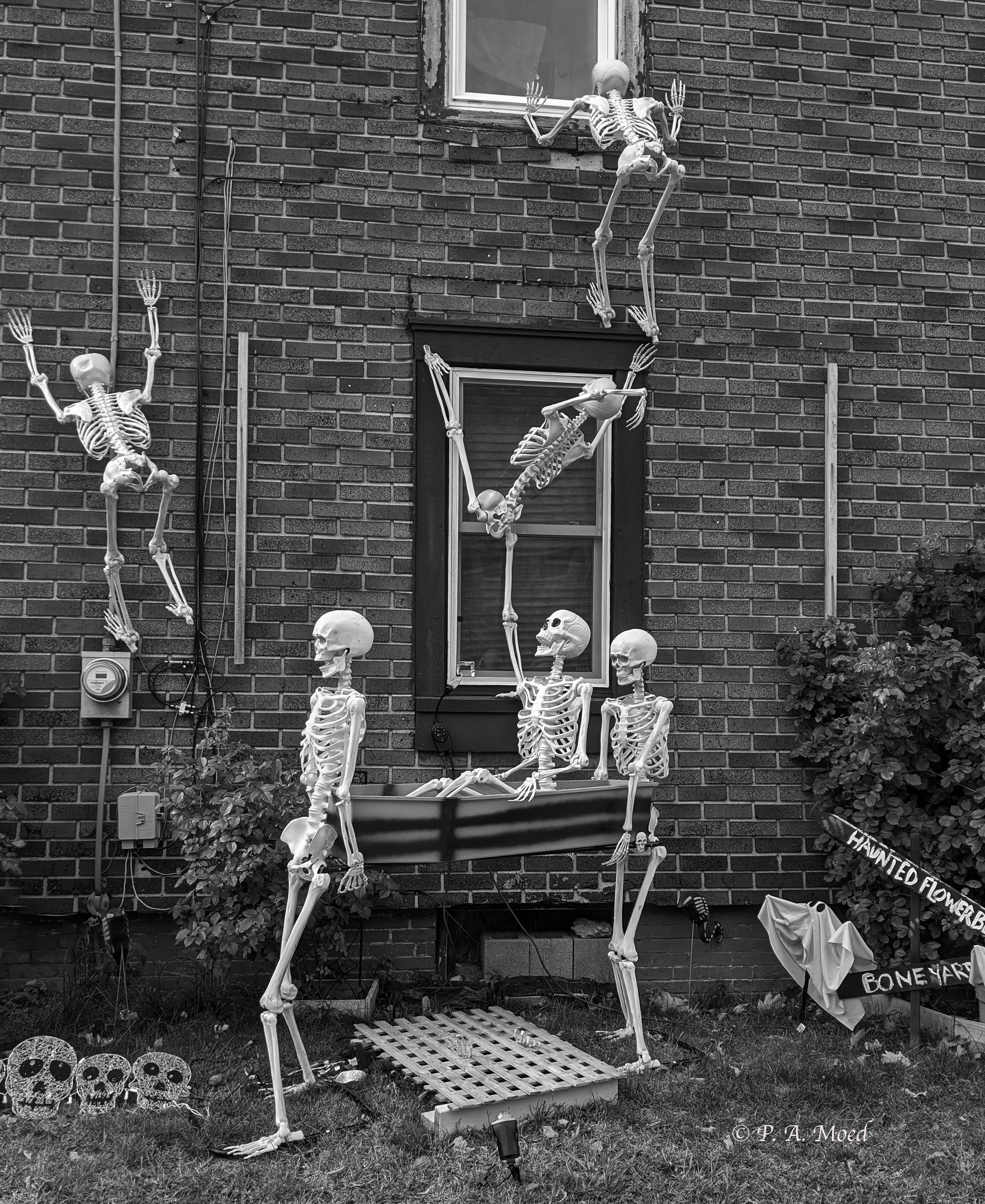 Colorful
This beautiful door and with the color-coordinated pumpkins decorations were a visual treat for me this season.  I love all the orange!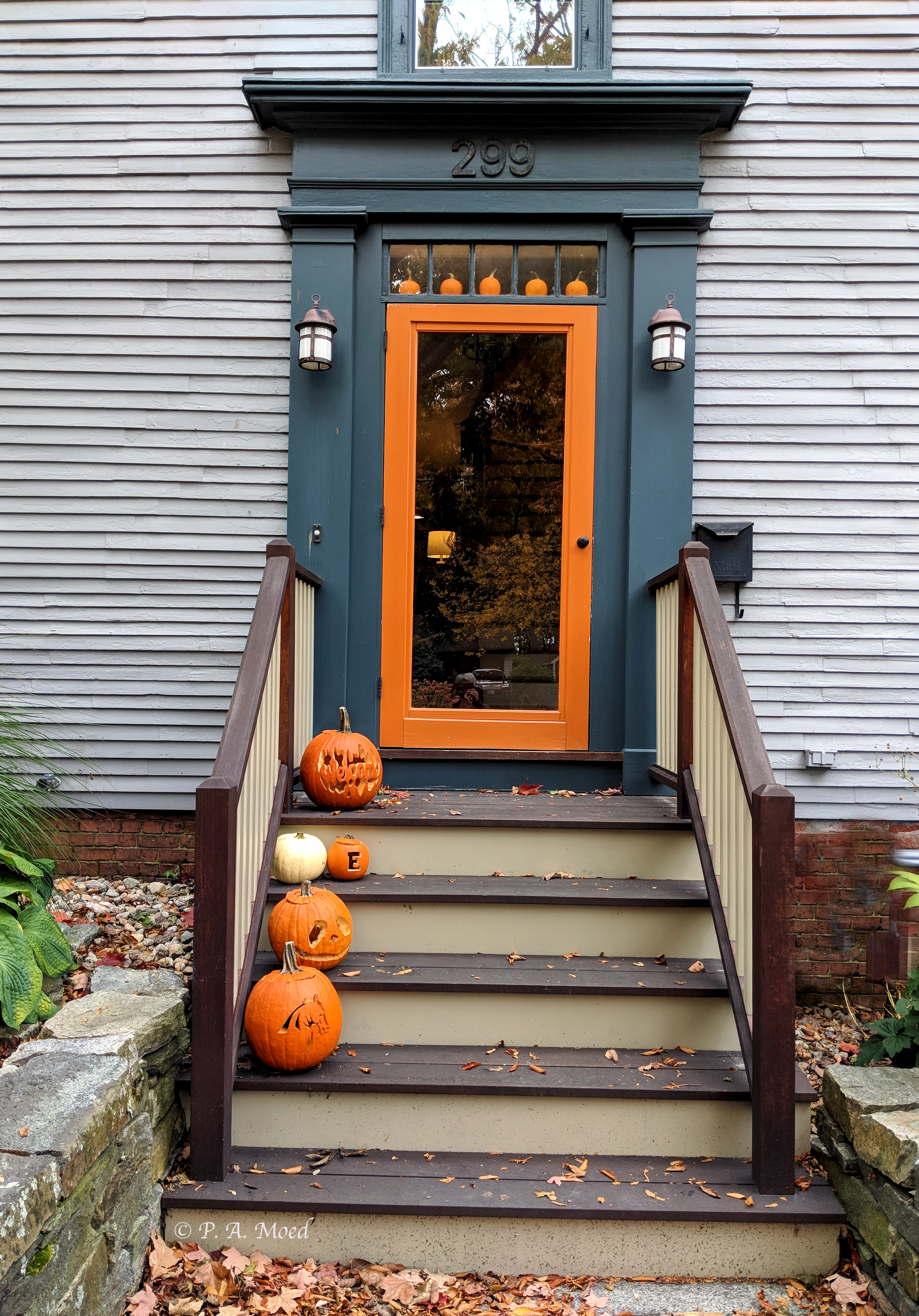 Beautiful
I'll end my post with a moment from our road trip to Maine several weeks ago.  We stopped to visit the Wolf's Neck Preserve–a wonderful organic farm with oceanfront campgrounds, and an educational center in Freeport, Maine.  The trails and farmland were covered with autumn leaves in rich harvest colors.  As we were leaving the site, we passed this beautiful inlet where two boats were moored.  I snapped this photo just as the first raindrops started to fall.
We hope you join us this week for Tina's "What a Treat" challenge.  Please be sure to visit her post to see her stunning wildlife photos.  In your post, include a link to Tina's original post and use the Lens-Artists tag so that everyone can find your post in the WP Reader.
Looking ahead to next week, it's my turn to lead the challenge, so be sure to come back here on Saturday, October 31st  at noon, when we'll be exploring how to create photos that "Focus on the Subject."  As Tina mentions in her post, we're curious if you'd like to know the theme in advance or prefer that it's a surprise.  So please let us know what you think!
In closing, once again I'd like to give special thanks to all of you in our creative community who join our weekly challenges.  Your posts last week on Ann-Christine's "My Hideaway" theme showed us your beautiful retreats near and far, including your own homes.  Your continued participation, support, enthusiasm, and creativity always inspire us!   I hope you have a wonderful, creative week and please stay safe.