A good photograph is knowing where to stand.– Ansel Adams
When I'm out shooting, my first instinct is to stand directly in front of my subject and shoot straight ahead at eye-level.  But sometimes, this perspective is predictable and it often results in boring photographs.  So, over time, I've learned to change my perspective and "work" a shot from a variety of angles.  By getting down low, looking up, or taking a variety of shots as I walk around the subject, I'm able to find the best perspective.  This has helped improve my shots and create photos which are more interesting and better convey what I have in mind as I take the photo.  Here are some examples:
Getting Down Low
Last week, we explored the Magnolia Plantation in Charleston, South Carolina, where early blooms were just starting to appear.  I took several shots of the camellias and azeleas at eye level, before discovering this lantana plant just beginning to flower.  After several shots, I decided to kneel down and shoot.  I like this perspective, because it clearly shows the flowers just beginning to open.  It also highlights the shape of the petals and more details.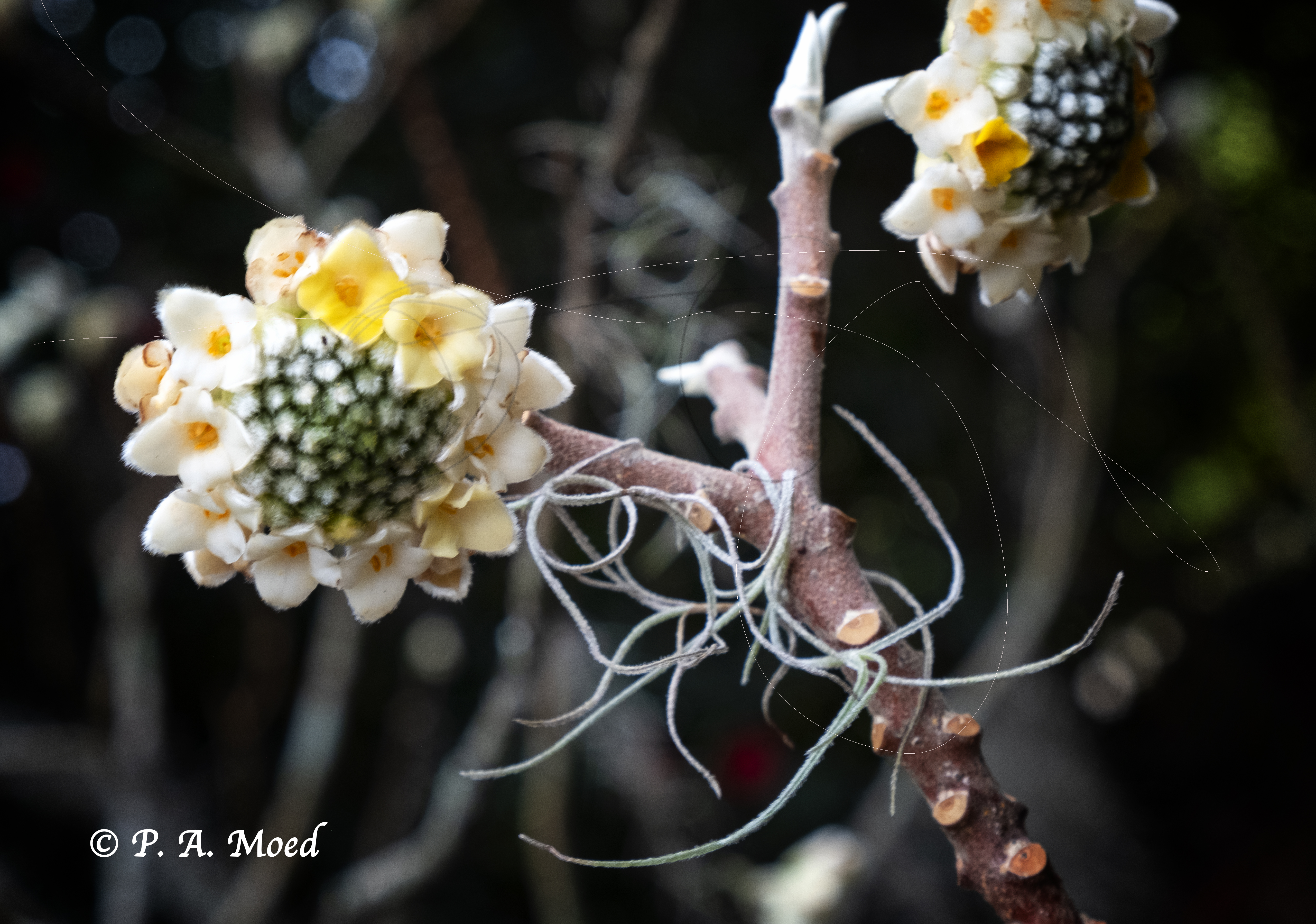 Looking Up
On a recent walk in Charleston, South Carolina, we stopped by the Emanuel African Methodist Episcopal Church, the site of a tragic shooting in 2015, when a white supremacist killed 9 parishioners during a Bible study session.  The sadness was still palpable as we stood outside the church.  By looking up, I was able to capture the sharp angles of the church and spire and the somber stormy sky.   This perspective helped to convey the mood of the place.
Looking Down
Here you can see a camellia flower in full bloom at the Magnolia Plantation, also in Charleston.  By looking down at the flower, I was able to capture the delicate white center and the edge of the petals just starting to wither.  This perspective allows the viewer to see the entire bloom.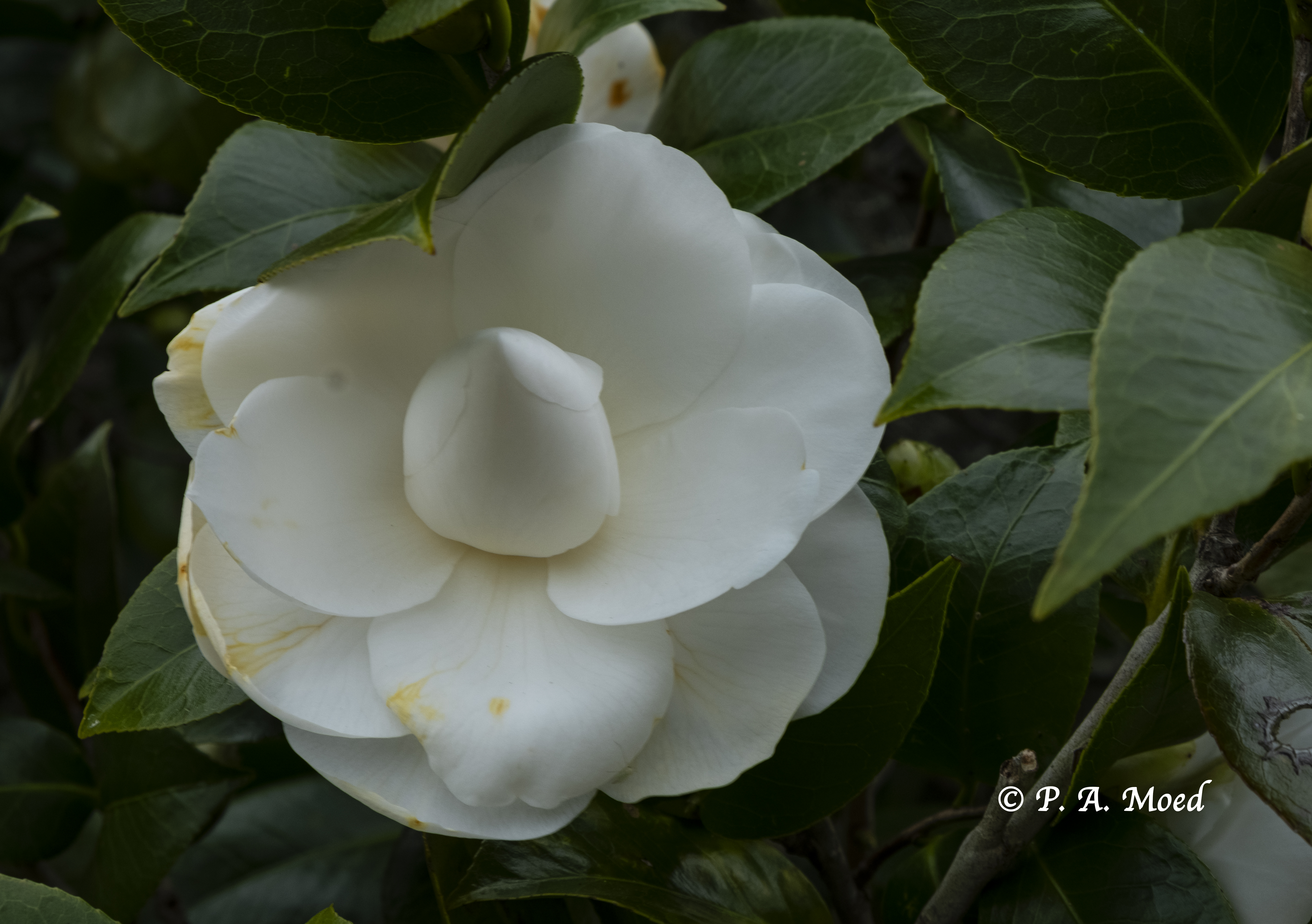 Walking Around the Subject
While we were at Middleton Gardens in Charleston, some sheep wandered through a fenced in pasture.  I took a dozen shots of the animals–some in pairs and some in groups, before settling on this image, which includes both the sheep and several of the outbuildings.  I liked the way the sheep were grouped together.  In other shots, the sheep were spaced too far apart and they looked "lost" in the open field.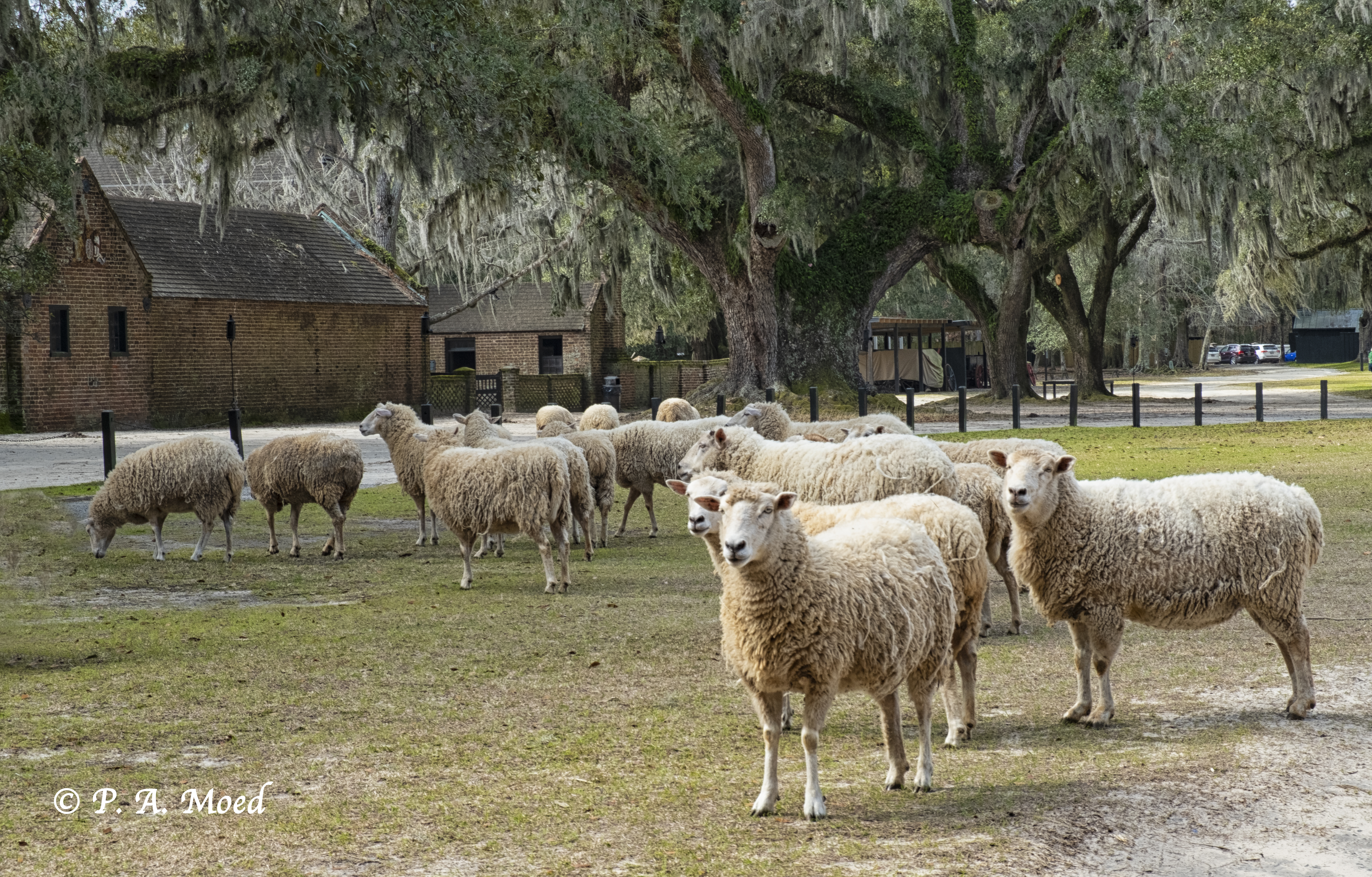 For Lens-Artists Photo Challenge #86, we invite you to break the habit of shooting photos at eye-level and change your perspective.  Instead, show us your photographs taken from a variety of perspectives–by getting down low, by looking up at the subject or looking down, or walking around the subject.  We're looking forward to seeing your "new" perspectives!
We all enjoyed Tina's wonderful Treasure Hunt challenge last week.  Your posts are always unique, often surprising, and always creative.
Have You Seen These?
David M's collection combines many treasure hunt items in beautiful ways
One Letter Up shows us a varied collection of treasures, including a wonderfully expressive dog portrait
Woolly Muses goes above and beyond with his complete collection of treasure hunt items.
A Special Announcement:  All of us at Lens-Artists are delighted to announce that the March 7th challenge (#87) will be hosted by our special guest host, Miriam Hurdle at The Showers of Blessings   Please be sure to visit Miriam's site on Saturday, March 7th to view her challenge.  For the rest of March, we'll follow our usual weekly schedule:
As always, Amy, Tina, Ann-Christine, and I look forward to seeing your creative responses to this week's challenge and thank you for your support.  I hope this week is filled with inspiration and good health for you and your loved ones.
If you want to read more about perspective in photography, click here to view an article from the Digital Photography School.