Before Rich and I started traveling full-time, we donated a lot of our possessions or gave them away to friends.  The rest we put into storage.  So, when we recently moved into our new apartment and unpacked all the items in storage for the past two years, we got a fresh look at our possessions.  Sometimes it seemed like I was greeting an old friend;  other times I was left wondering why I bothered to save a particular object!
For this week's Lens-Artists Photo Challenge #111, we're taking a fresh look at ordinary, everyday objects–things that you see and use in your daily life.  Over time, our eyes tend to gloss over the details of the objects we see or use all the time–like a favorite coffee cup, a wristwatch, or a set of keys.  For LAPC #111, we're challenging you to take another look at everyday objects and see them from a new perspective.  You can group objects into a still life to showcase them and create a visual story.  You can also zoom in and take a closer look at them, or arrange them to provide a new perspective.  Another option is to take a minimalist approach and focus on one object to create a unique "portrait."
To get you started, I'll share 4 recent photos of ordinary objects.
For this first image, I selected a few items in my apartment to create a still life, which I call "Grandma's Pearls."  In the shot, I included a decorative box with an antique flower pattern and a wooden jewelry box I've had for ages.  The lace tablecloth is a souvenir from our first visit to Venice and the pearls were my mother's.  Then, I arranged the items to create a story about treasured items from the past.
This next shot of a cherry was inspired by the work of a very talented photographer, Carlo De Nino, who is a master of lighting and simplicity.  The shot looks deceptively easy, but it took several attempts to get the lighting and the drops of water just right.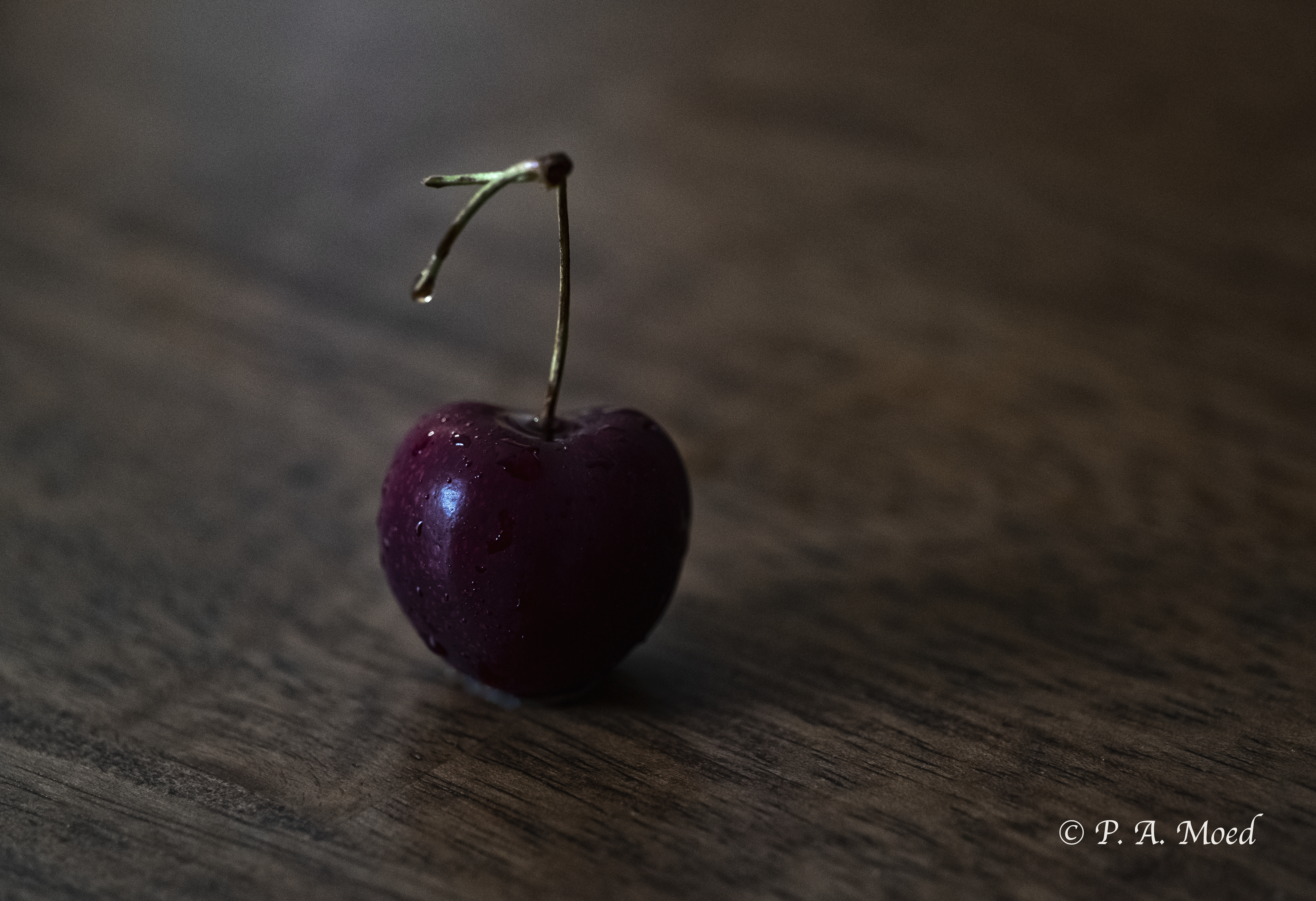 This shot is a close-up of a classic pocket watch, a family heirloom.  I love the details and artistry in these antique time pieces.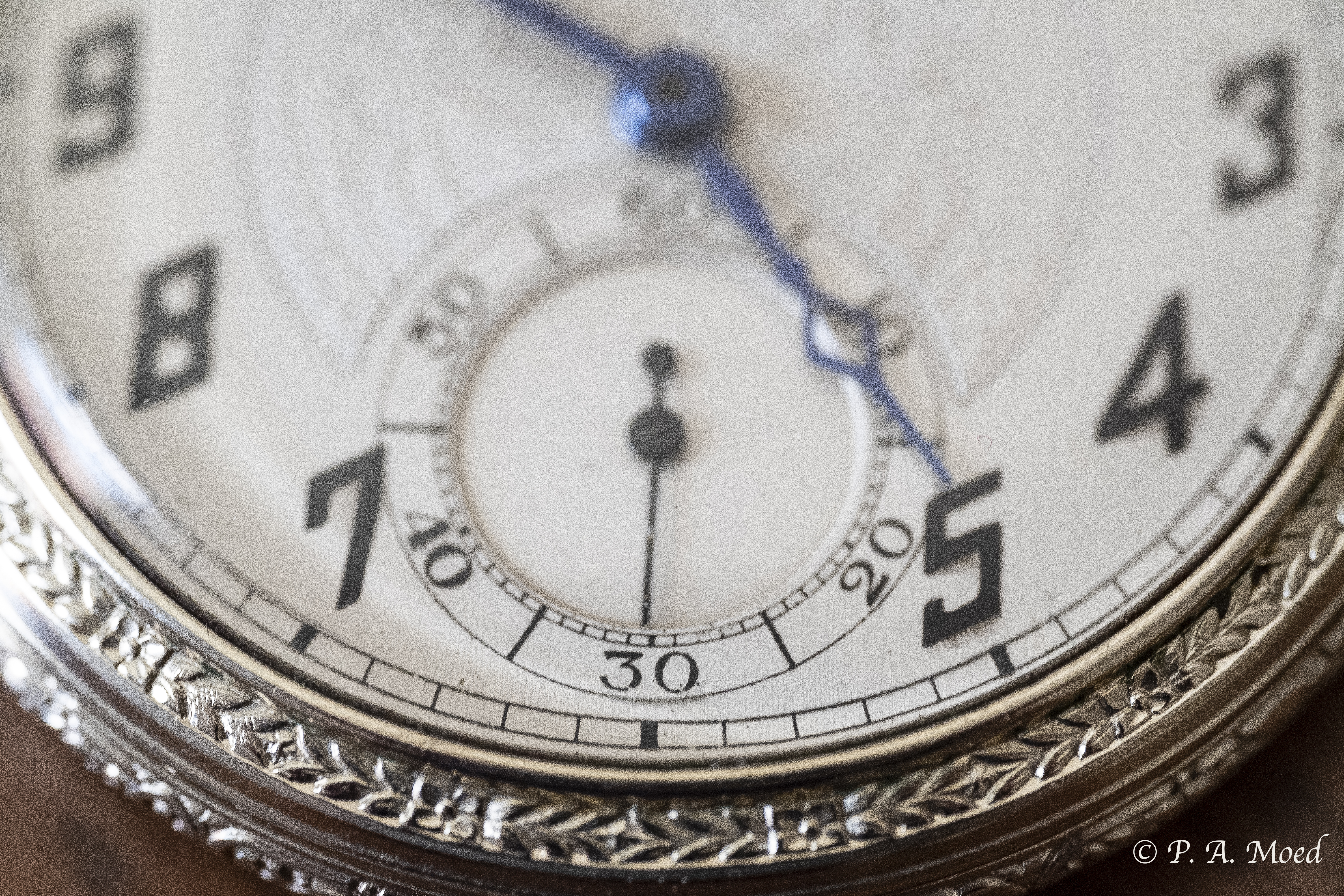 This final image highlights ordinary spools of thread arranged in a row.  I fiddled around with the sequence of colors and chose this shot because I like the shadows the spools create on the white table.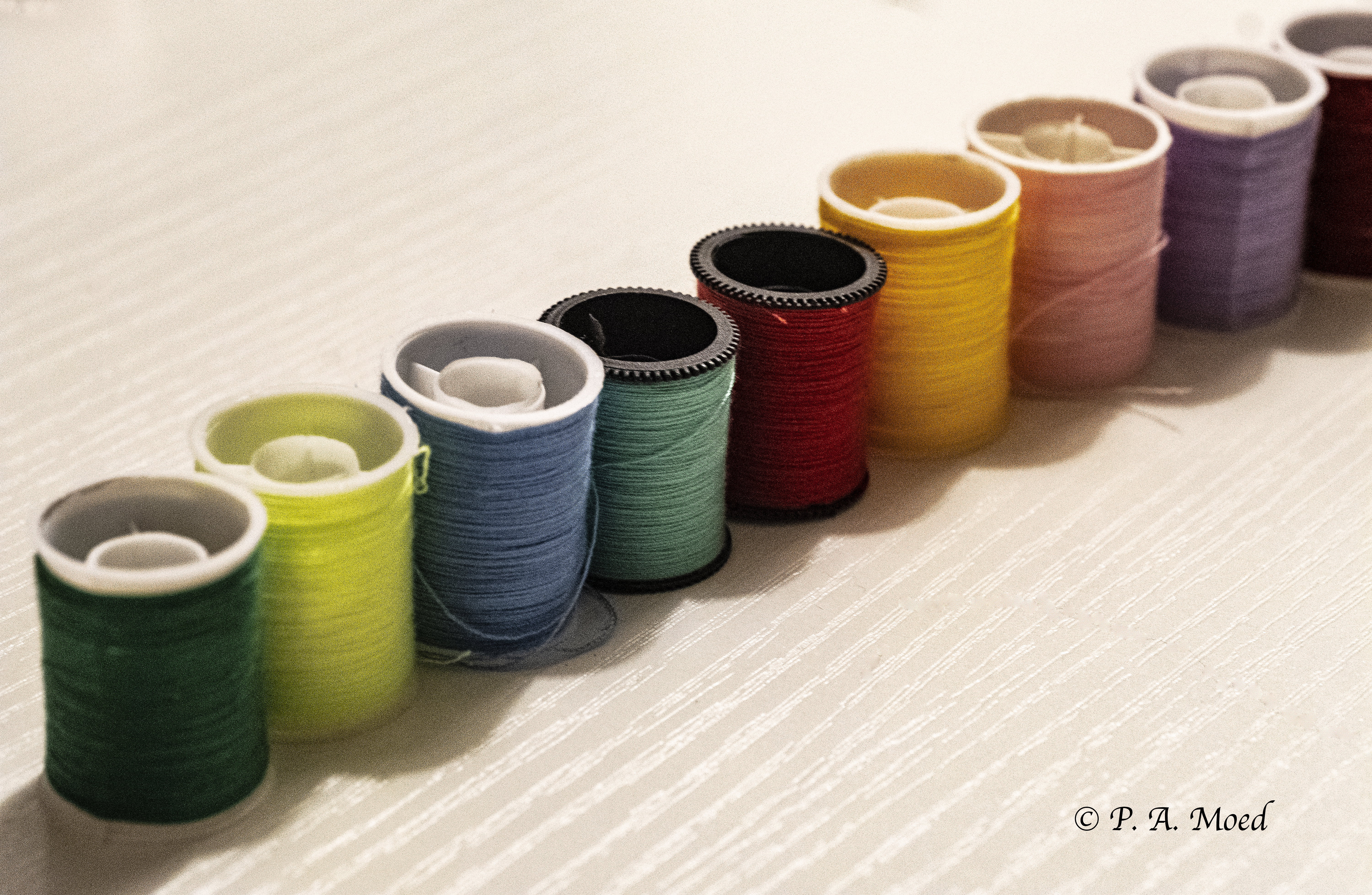 We hope you join us this week for Lens-Artists Photo Challenge #111 Everyday Objects. In your post, include a link to this post and use the "Lens-Artists" tag so it will appear in the WP Reader. For instructions on adding tags, click on this link.  If you're looking for some creative ideas, take a look at this article about the everyday objects challenge from the Digital Photography School.
A special thanks to Tina for hosting last week's Creativity in the Time of Covid challenge.  A great theme, Tina!  I loved the range and diversity of your creative ideas.  They were fabulous!  Even though some of you are struggling emotionally through the pandemic or are sheltering at home, your creative ideas, new projects, and new creative skills have been a gift to all of us.  I salute all of you!  You're a testament to the resilience of humankind.
Have You Seen These?
What's up next? Ann-Christine will host LAPC #112 on Saturday, August 29th.  That week, we'll also announce our next surprise guest host for LAPC #113 on September 5.
Take care, everyone, and keep creating!