This week, our guest host Rusha Sams has picked a wonderful theme which coincides with the Labor Day celebrations in the United States and Canada.  For Lens-Artists Photo Challenge #113, she has chosen A Labor of Love, "which recognizes people around the globe who have gone the distance or created something that impacts life in a meaningful way."   Her post highlights a Habitat for Humanity project in Nepal, as well as examples of labors of love in places around the world.  If you haven't seen it, I encourage you to stop by her site, Oh the Places We See.
For my post I have chosen two groups of people:  those in essential services, as well as creative artists who dedicate their lives to their art in service to humankind.  You may be surprised at my second choice, but I promise that my reasons will become clear as you read on.
The pandemic has highlighted the heroism of workers in essential services and the value of their labor: health care workers, who are taking personal risks to deliver treatment to the sick; farm workers who pick the fruit and vegetables that fill our dinner plates; grocery workers who stock the supermarket shelves; food service workers who cook and deliver our meals to the table; teachers who are dedicated to their students and committed to learning;  firemen and police who protect and defend us from danger–among many others. This year, I'm joining the Americans who are recognizing the contribution of these workers to our communities and honoring them on Labor Day.  They are willing to put so much on the line–sometimes even their lives–in service to us, our families, our children.  For them, I am profoundly grateful.
Here's my collection of people and their labors of love:
Serving meals at the Museum of Fine Arts, Boston:
Offering free samples of ice cream in New York City:
Taking a lunch break on a construction project in Portsmouth, NH: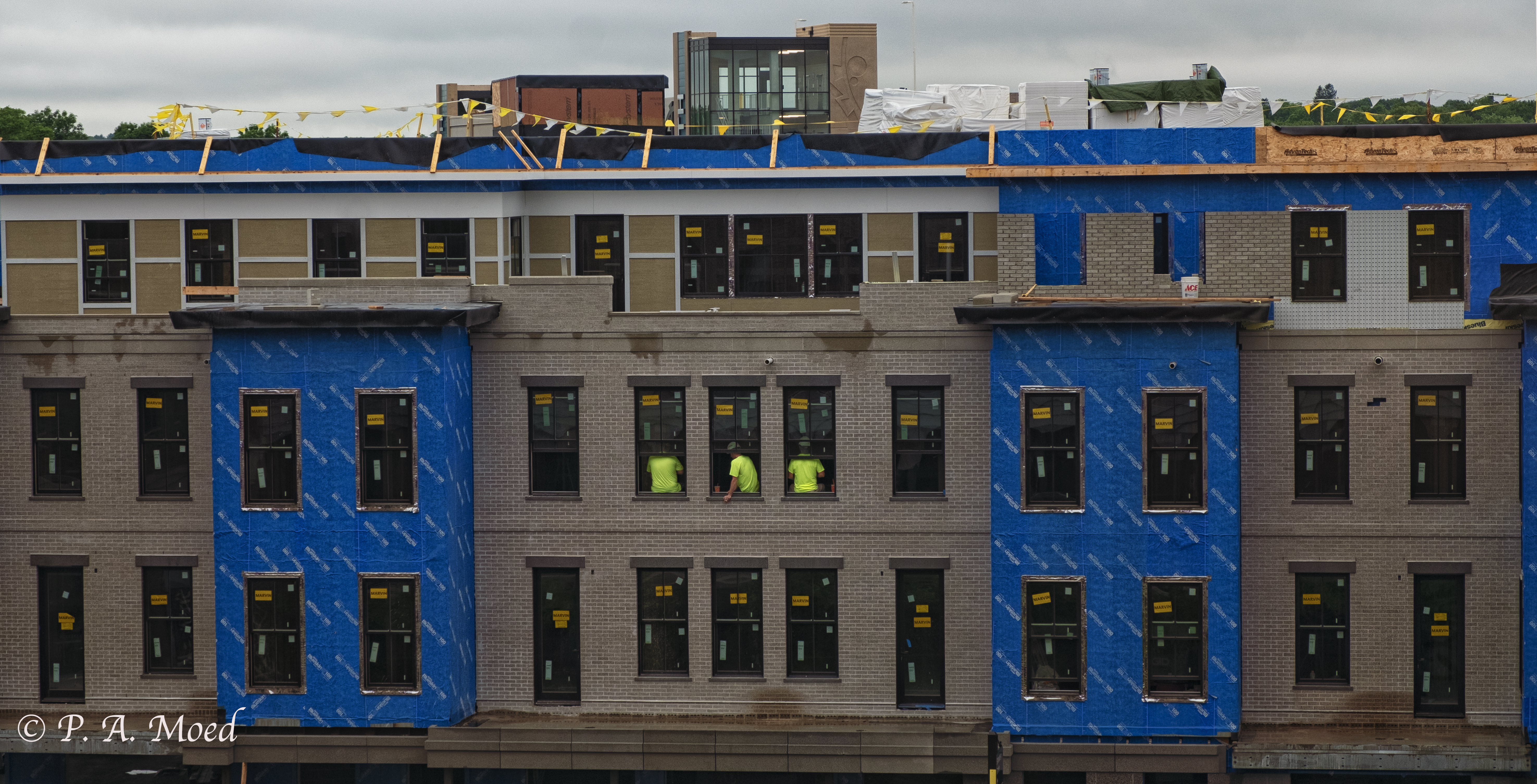 Walking to the beauty school with wig in hand in Portsmouth, NH: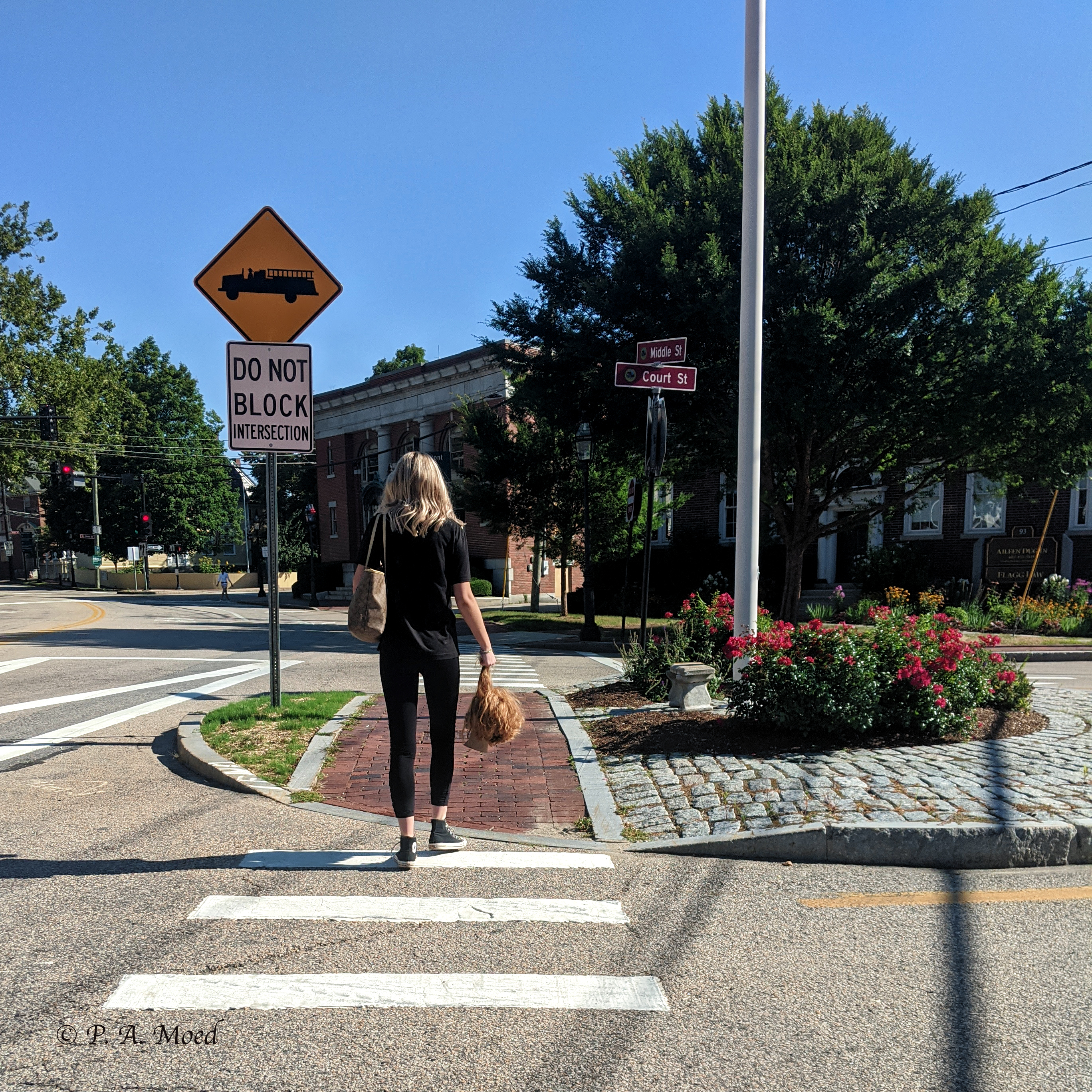 But honoring them isn't enough.
This year, we are more keenly aware of the economic and personal toll that the pandemic has placed on workers and their families.  Covid has laid bare the inequities in our societies–in terms of salaries, job opportunities, and access to education and healthcare benefits, which vary greatly based on our ethnicity, our gender, and where we live.  Many people are expected to work under difficult circumstances with inadequate compensation and healthcare benefits.  Sometimes they pay a high price for their labor, including death–which is my interpretation of the billboard pictured below.  Their work may be a labor of love, but people need to be paid fairly, make a living wage, and have opportunities to do meaningful work.   Shouldn't that be a fundamental right of all workers around the world?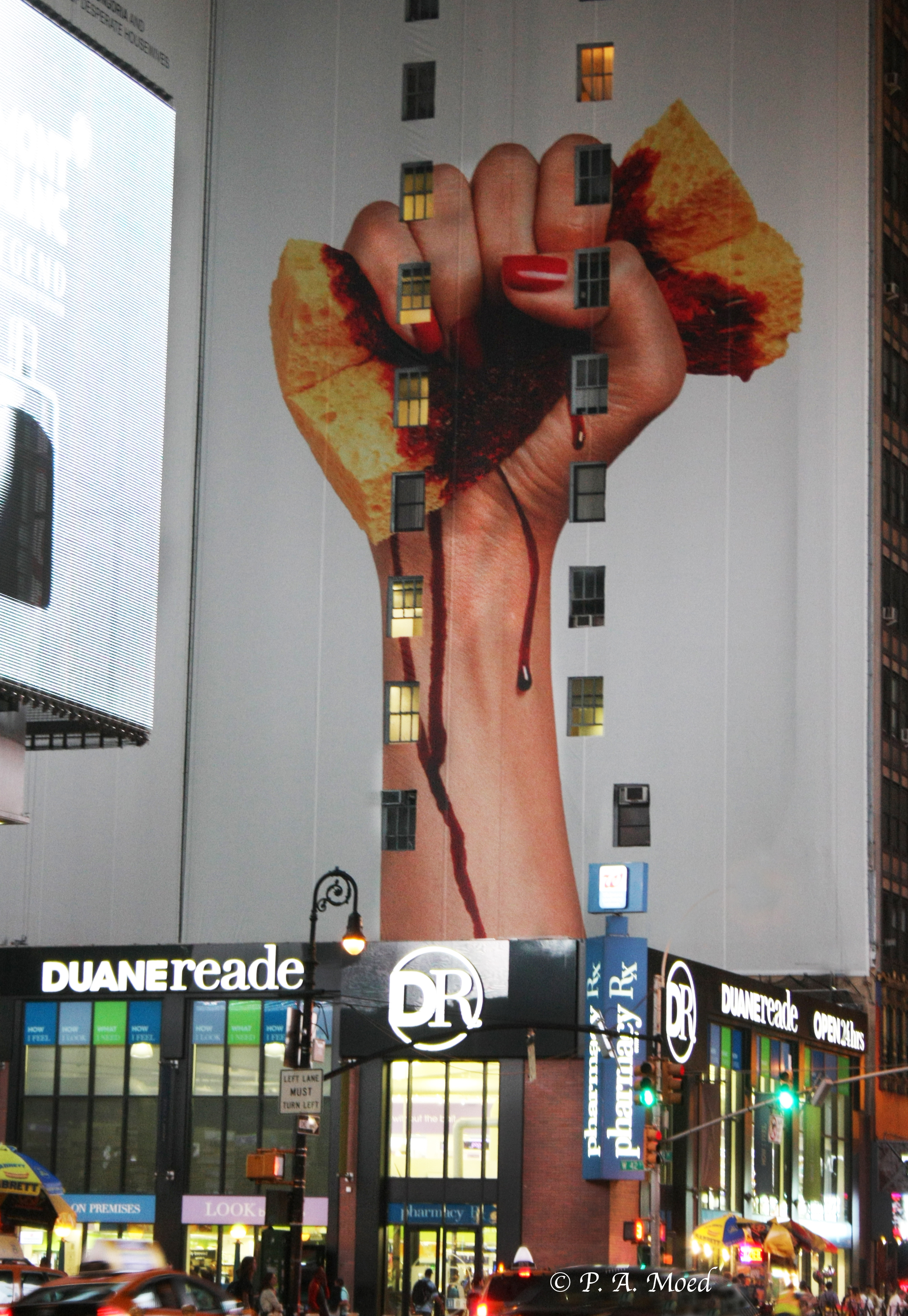 This week, I'm also highlighting artists whose work is also a labor of love, bringing joy and beauty and inspiration to us all.  How much poorer would we be in spirit if Beethoven, Bach or Mozart never composed a sonata or Shakespeare never wrote his plays and sonnets?  I can only hint at the wonder I felt when I stood in the refectory which houses Leonardo Da Vinci's The Last Supper and gazed at his masterpiece.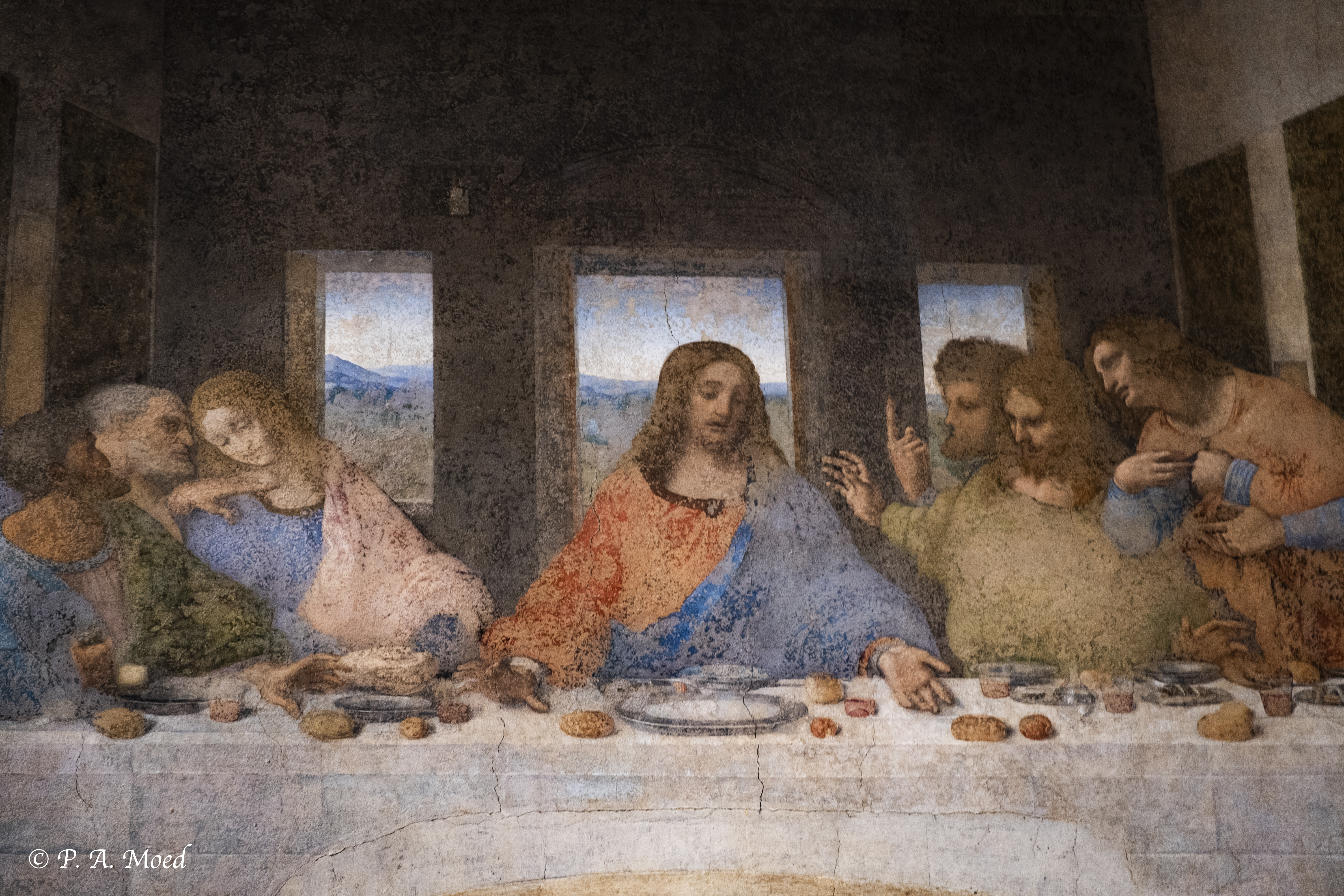 And the day I gazed upward at Michelangelo's towering achievement, the statue of David.  My joy was immense.
My awe extends to other creative arts, including fashion.  This wedding dress, designed by Karl Lagerfeld, has a long train of stunning beaded embroidery.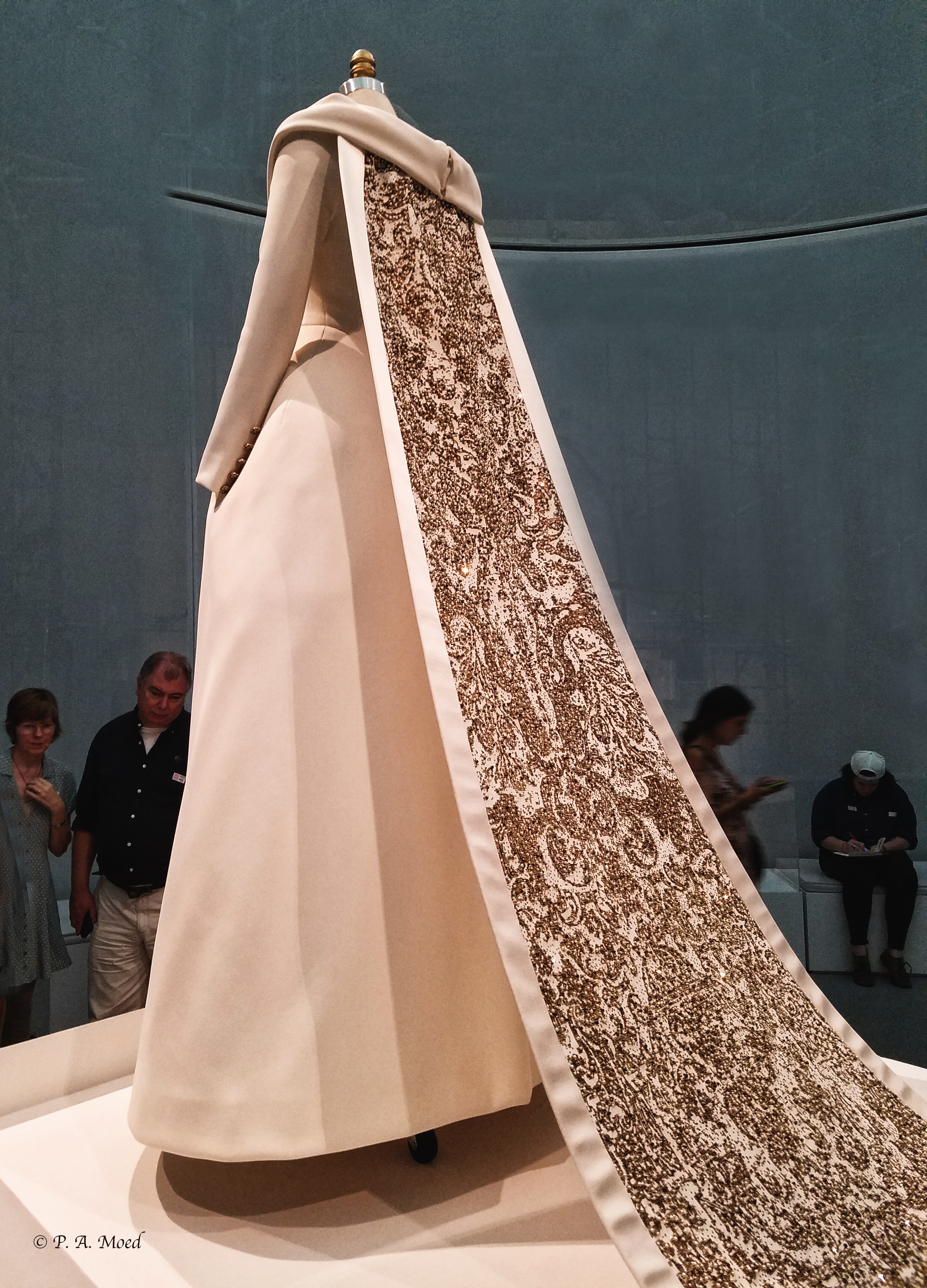 The artist doesn't need to be famous.  Many anonymous artists have created enduring works which are a tribute to our creative spirit, our search for meaning and purpose.
I'll end my post with this stunning mural, which I almost overlooked when we visited Arezzo in Italy.   It was tucked away in a church, near the bottom of a wall.  A labor of love is like that–it gives us joy and demands nothing in return.  Perhaps that's why it's forever etched in our memories and our hearts.
I hope you join us this week and explore Rusha's timely theme, A Labor of Love.  When you publish your post, include the Lens-Artists tag so we can find you in the Reader.  Include your link in the Comments section at the bottom of Rusha's post.   A very special thanks again to Rusha for leading the challenge this week!
Next week, we return to our regular schedule when Amy leads the challenge.  Until then, have a great weekend, everyone, and keep creating!